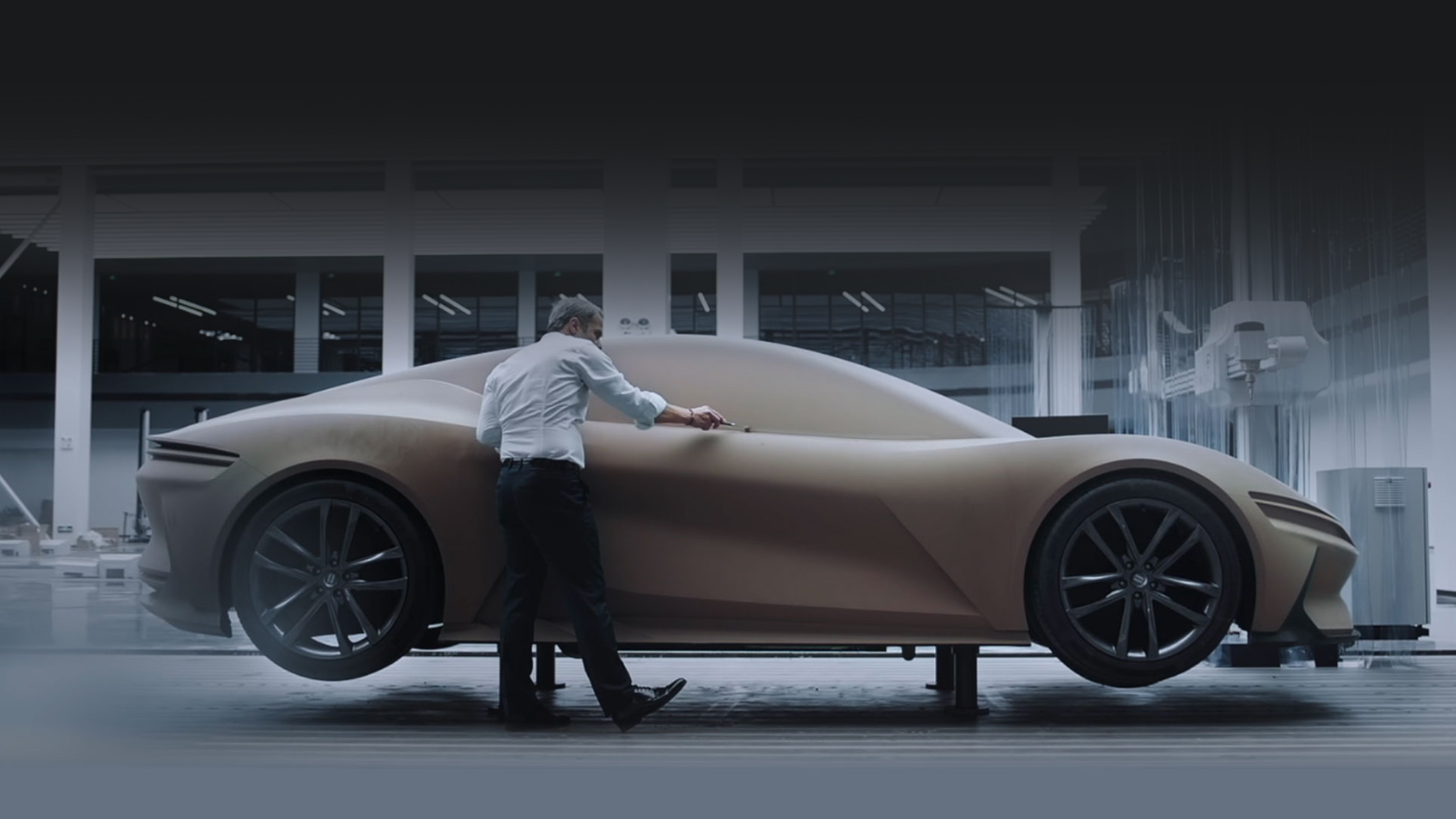 Heart Racing Design
Designed by Wolfgang Egger and his world-class design team.
The all new BYD Han consistents the adherence of absorbing inspirations from the Chinese Dragon,
showing the beauty from the Orient.

The eye-catching full width LED rear combination light bar creates a stylish and highly visible statement.
Sleek body contours are punctuated by a sporty sloped back, while the front accentuates the Han's elegant lines.
The impressive crystal streamer headlights have a futuristic feel, bringing together a dramatic blend of illuminated beauty and technology.
Rear lights in futuristic shape
Sporty, aerodynamic design
Dramatic crystal streamer headlights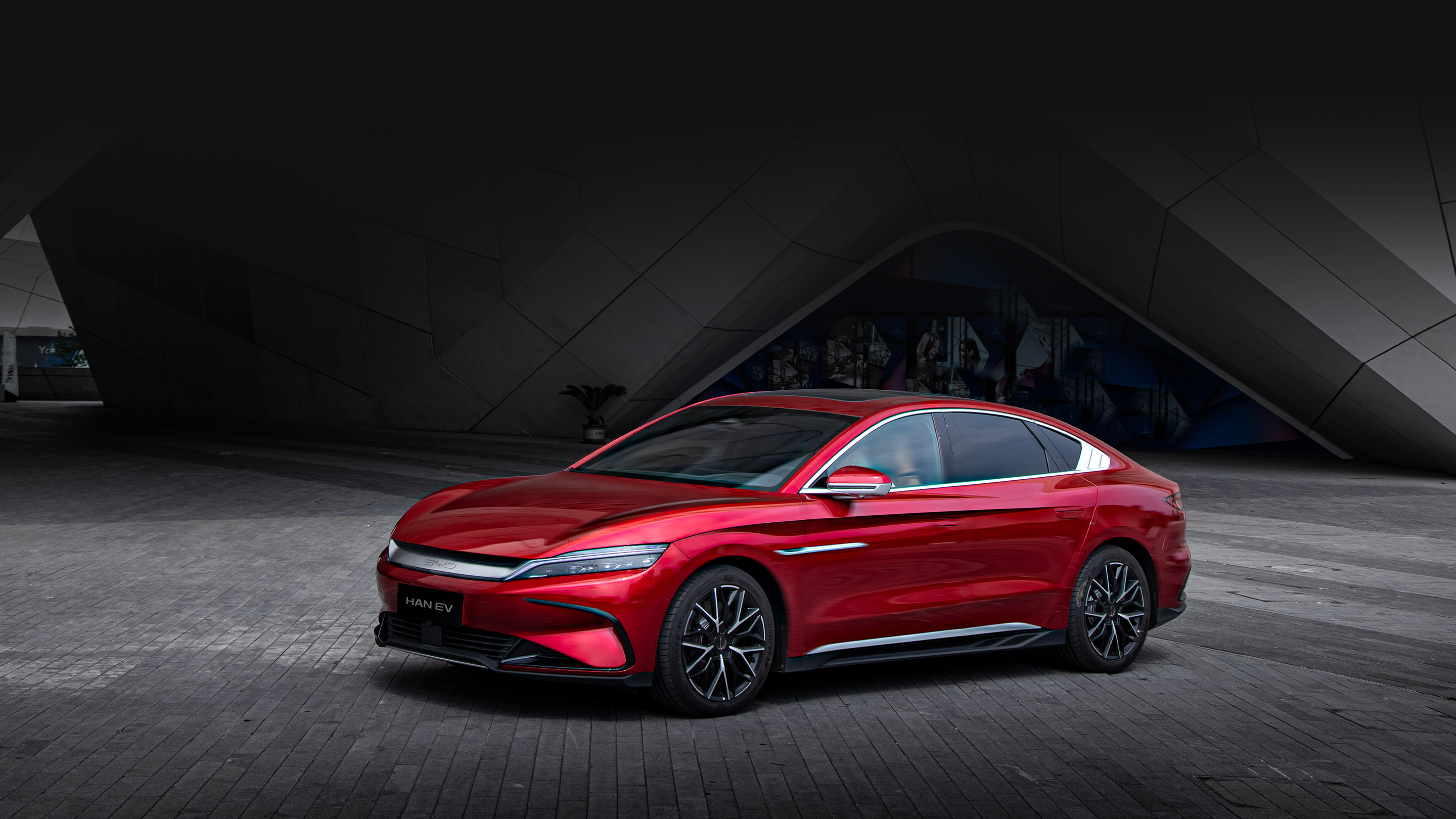 iF Design Award Winner
Striking in appearance from every angle, the bold, innovative exterior is perfectly complimented by a luxurious interior, in a unique design that secured BYD Han the iF Design Award, one of the most prestigious and recognized international design awards.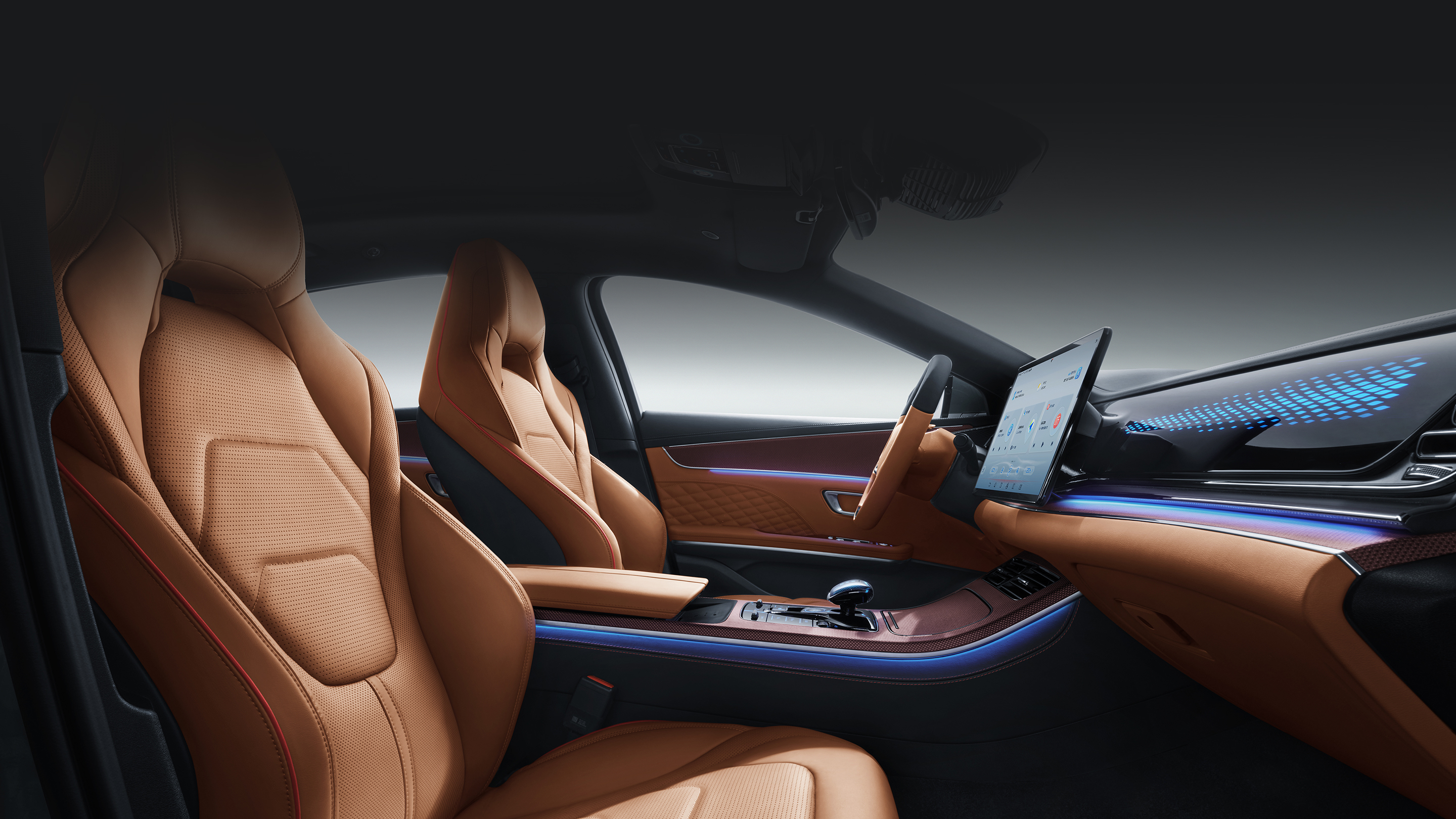 Touch of Class
Athletic or elegant ?
This is not a multiple choice question for Han.
BYD Han redefines the perfect balance of sporty and luxury.
Dragon Face

With ADAS intelligent interactive system Showing the perfect combination of modern ergonomics and ancient totems.

Dragon Heart

The gear lever design derived from the dragon claw.
With physical buttons for switching between four driving modes, Han is at ease in all kinds of terrain.

3D ADAS

Wealthy assisted driving information on one screen.

Fully confident for every trip.

W HUD

Han has a Head-Up Display function module that projects navigation routes, key vehicle information and speedomete on windshiled.

No more looking down for anything!

One Screen for All

The centre console features a 15.6-inch multimedia touchscreen to make driving an easier and pleasant experience.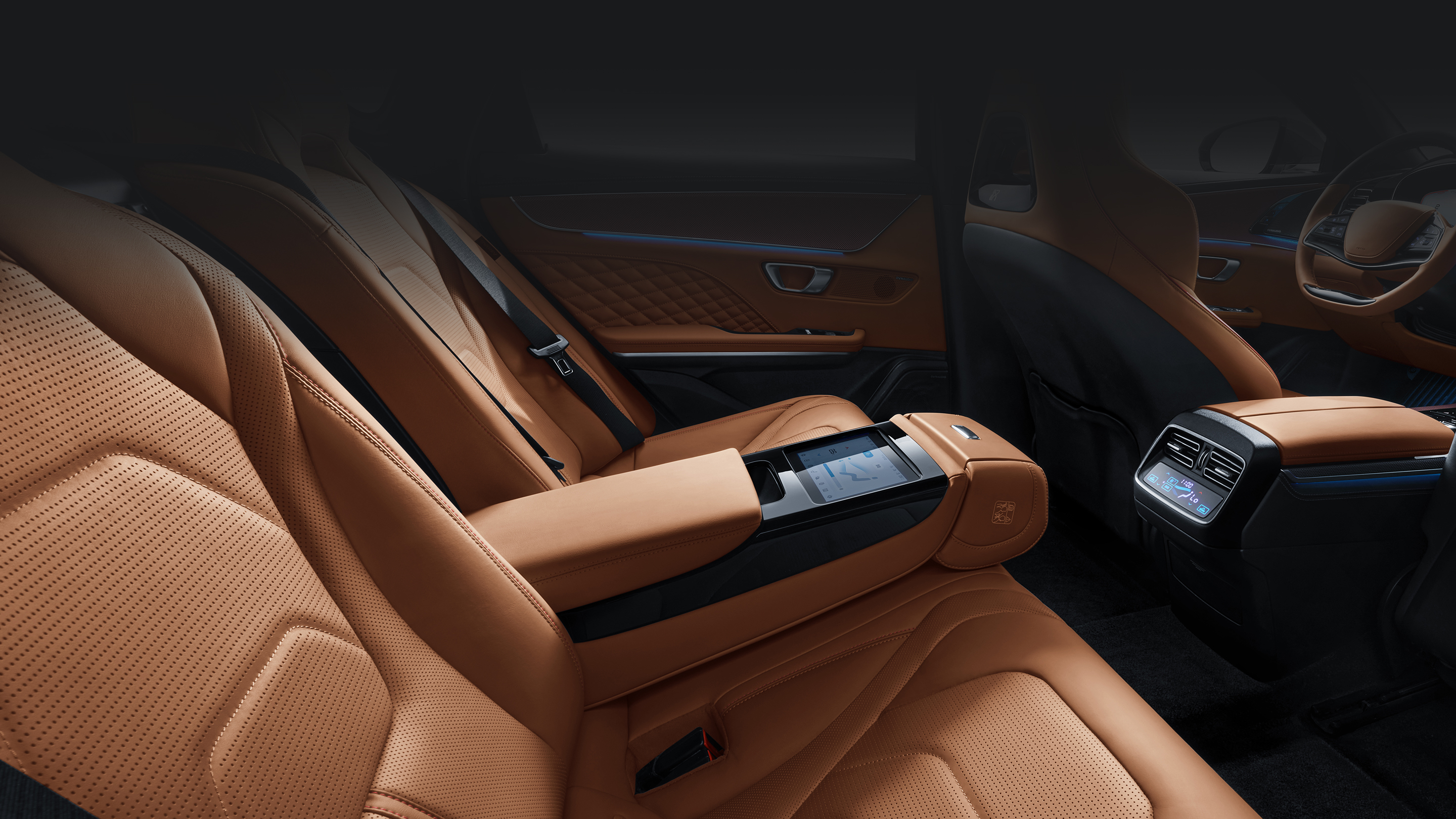 Library-grade noise, vibration, and harshness (NVH) performance. Riding in 120kM/h, only 62 decibels of noise.
12 speaker Dynaudio system creates a live-grade audio effect.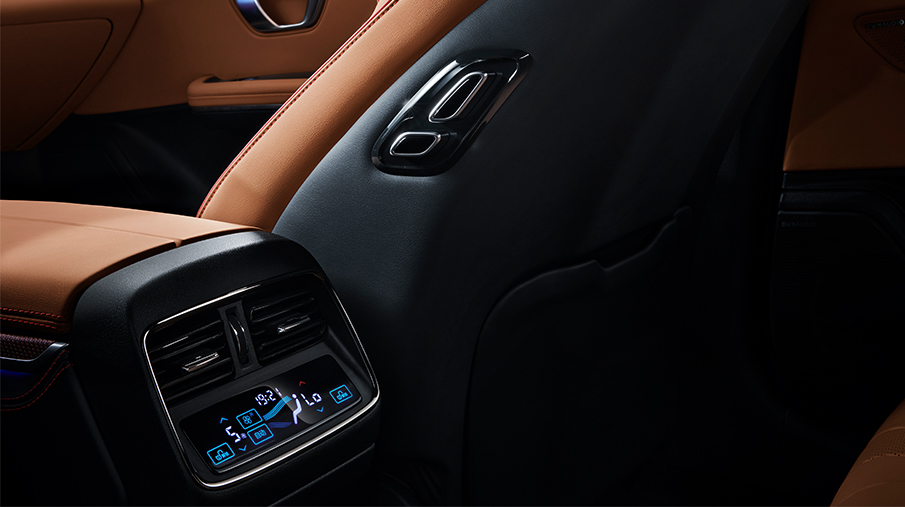 Adjusting the passenger seat from your comfortable zone. Space is supreme.
A Library
A Theater
Your Bedroom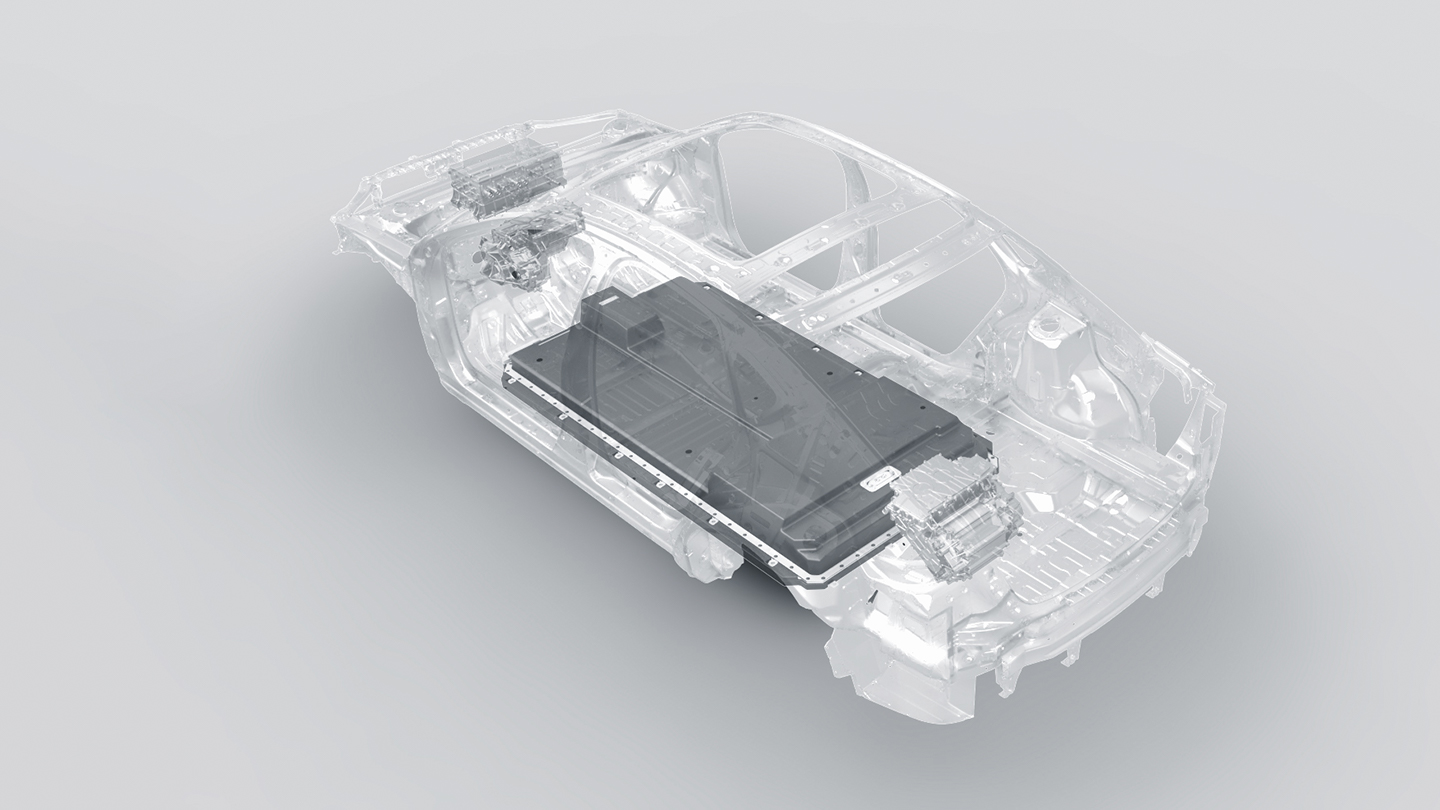 Enjoy the ultimate AWD experience
Han takes you on an exhilarating road tripwith the 0-100km/h acceleration in just 3.9s. The electric all-wheel drive operates in real time, providing superb traction control in all weather conditions.
Now is the time to explore the world.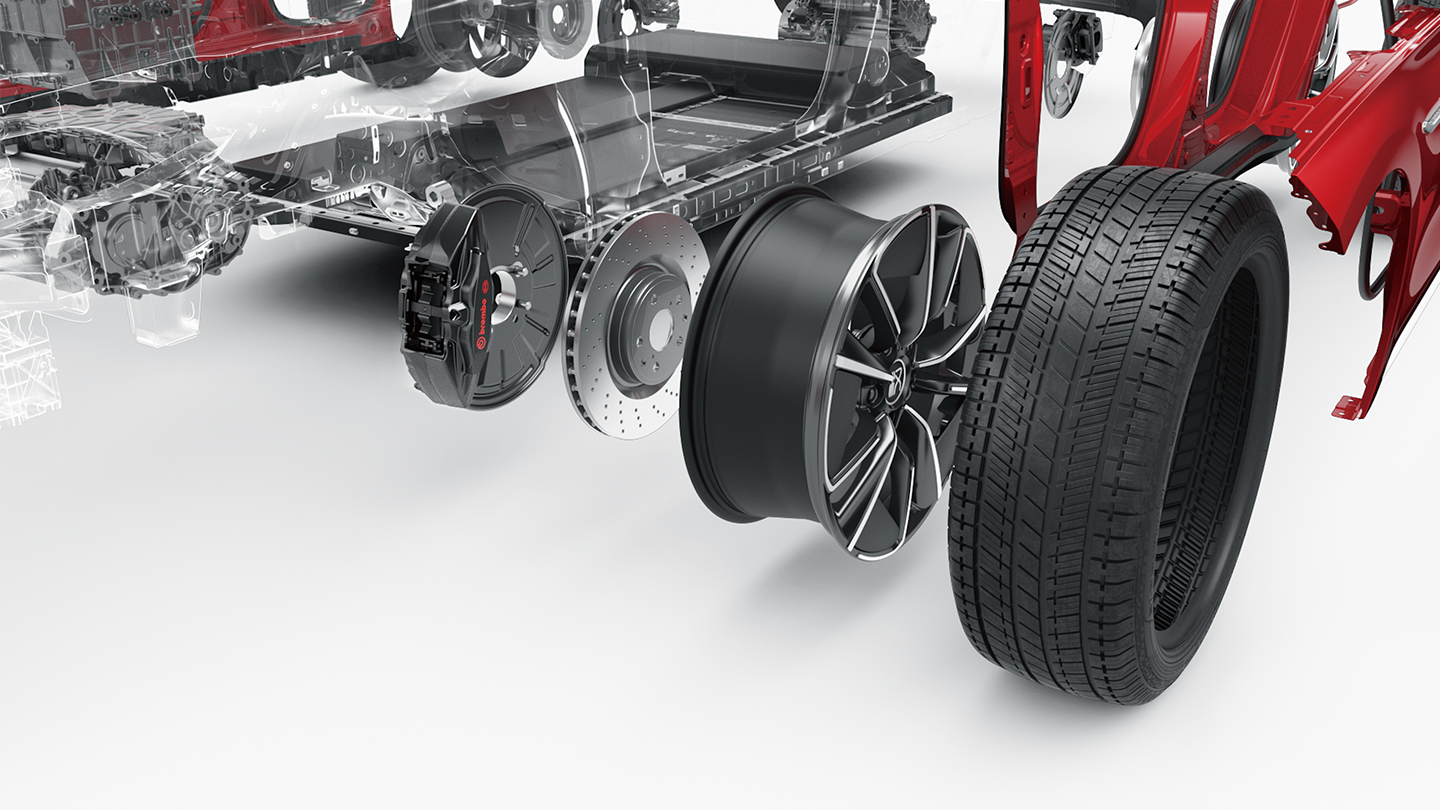 Always Under Control
Equipped with Bosch's IPB intelligent integrated brake control system, Han provides you with a smooth drive with every turn by reducing brake response time.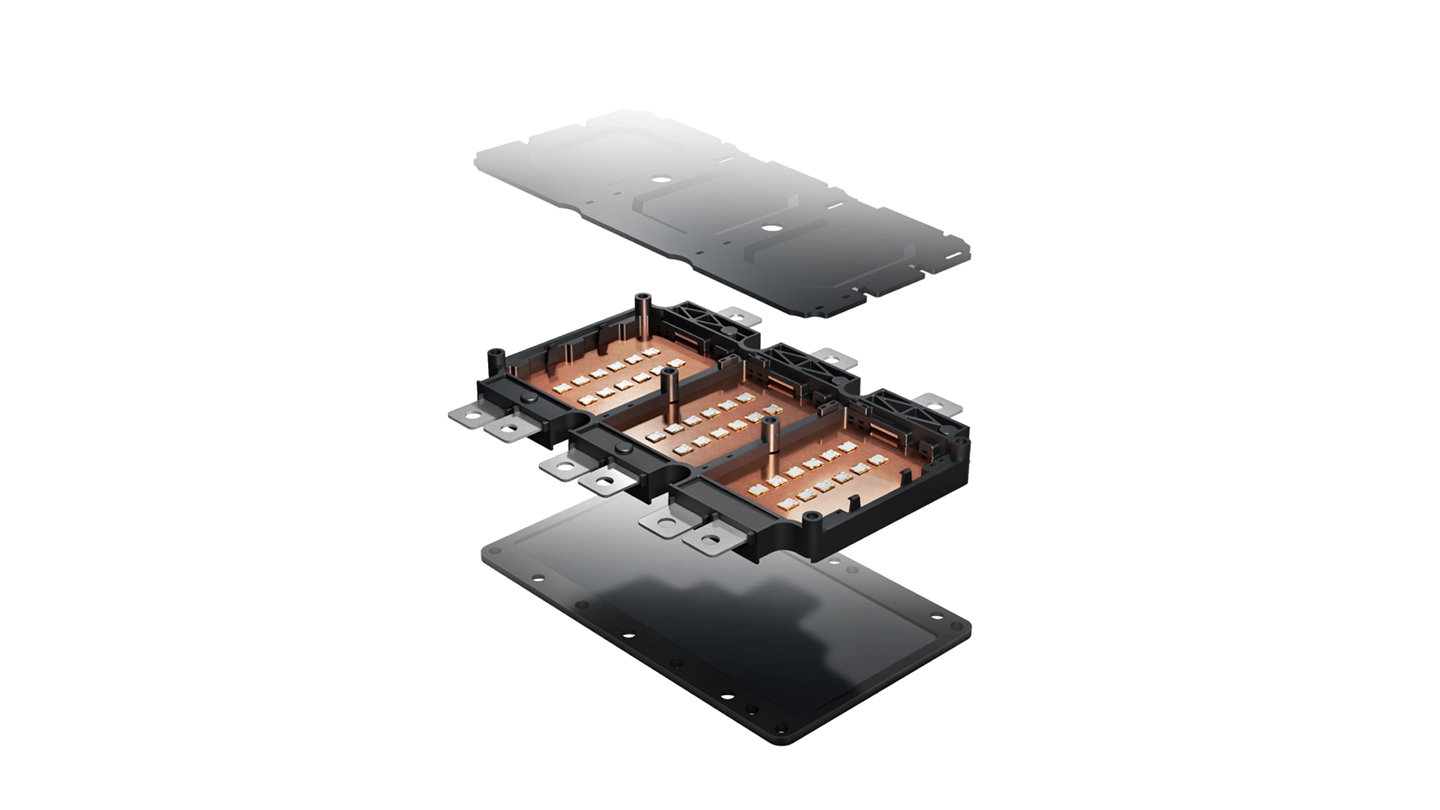 SiC MOSFETs Semiconductor Technology
Using an aerospace-grade material (Aluminium Silicon Carbide), the highly integrated SiC module optimizes the efficiency of electric motor and therefore improves the vehicle range.
High Efficiency Heat Pump System
An advanced energy-saving heat pump system comes as standard. Reliably operating in a broad range of temperatures, the system is designed to highly utilise residual heat from surroundings, the powertrain, passenger compartment and even the batteries. It enhances the thermal efficiency and reduces energy loss whether heating or cooling. Therefore, the low-temperature driving range is increased.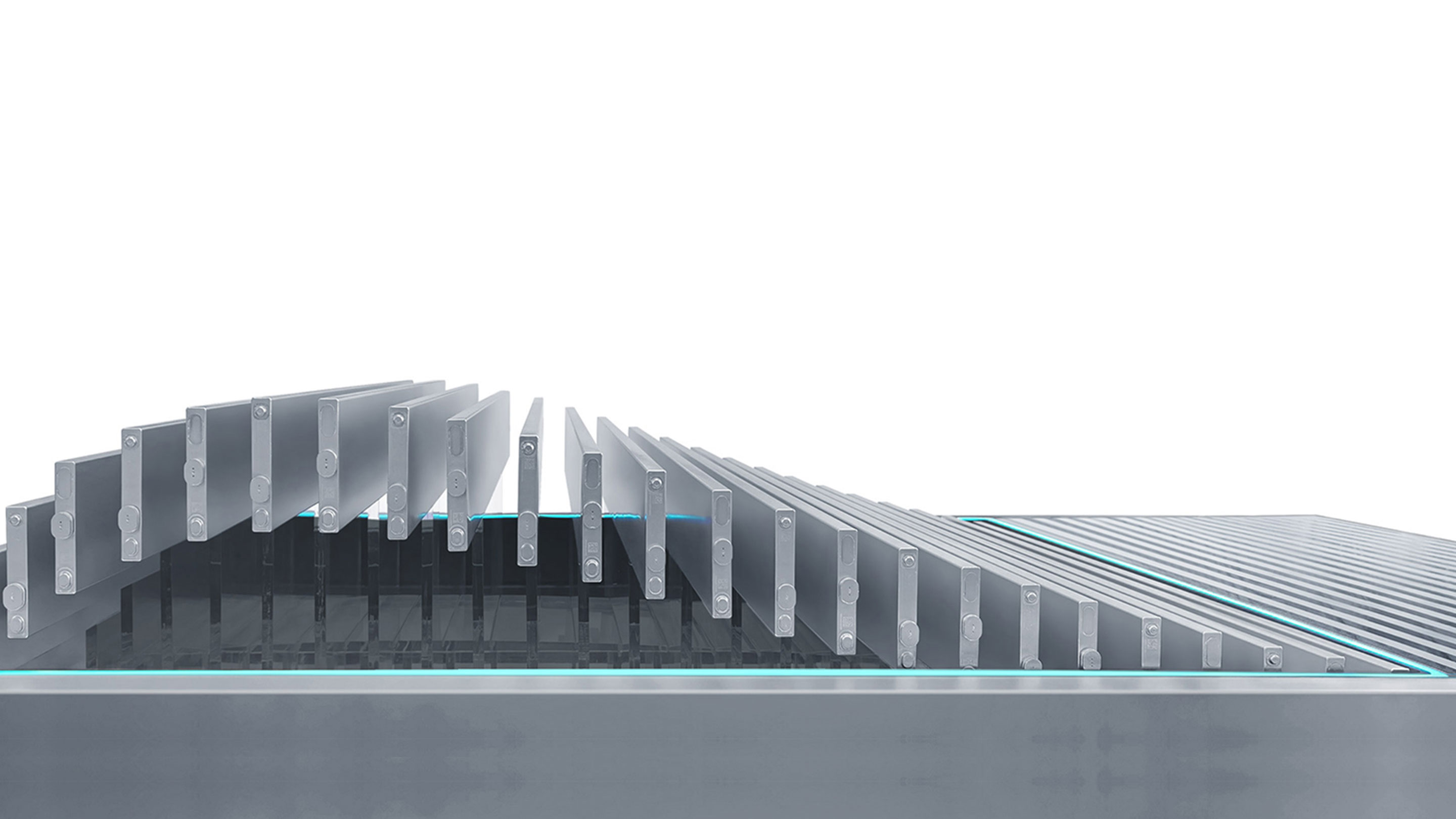 Introducing
BYD Ultra-Safe Blade Battery
New levels of safety and ultra long range can be assured
thanks to our new and innovative Blade Battery.
Safety is the ultimate
Luxury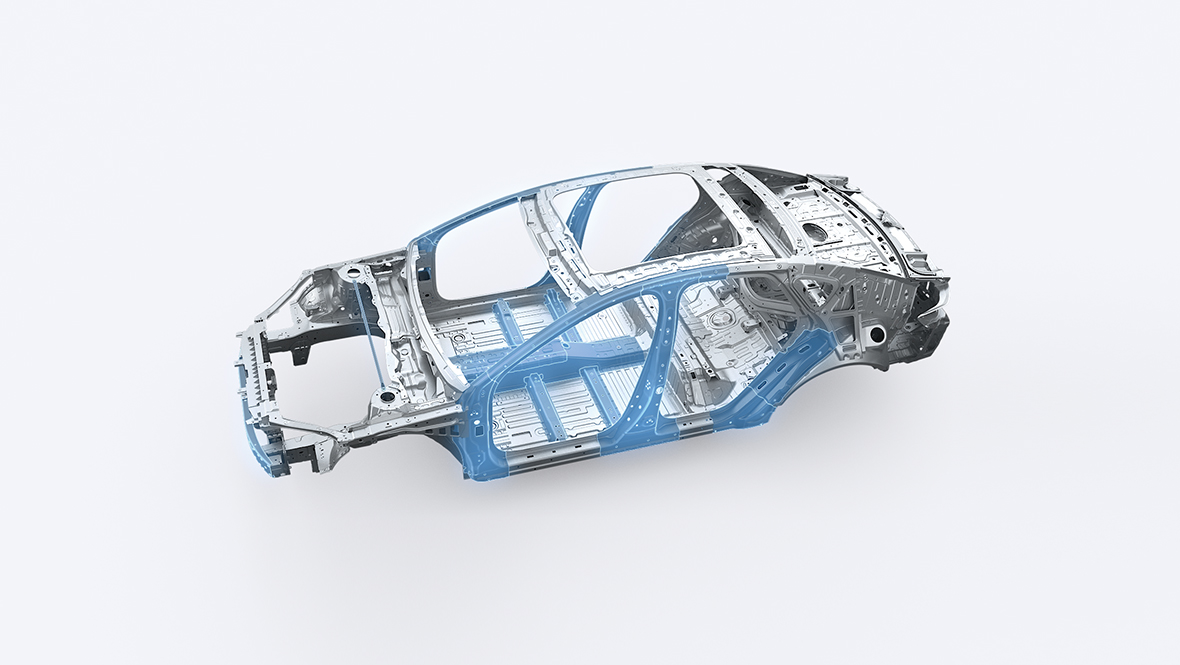 ▪ High-strength hot-formed steel
▪ 11 airbags
▪ C-NCAP(Chinese New Car Assessment Programme) rating 5 stars;
▪ C-IASI(China Insurance Automotive Safety Index) rating Good
▪ Environmentally friendly interior materials
▪ Remote in-vehicle high temperature disinfection system
▪ Sun protection, heat insulation and noise-proof windows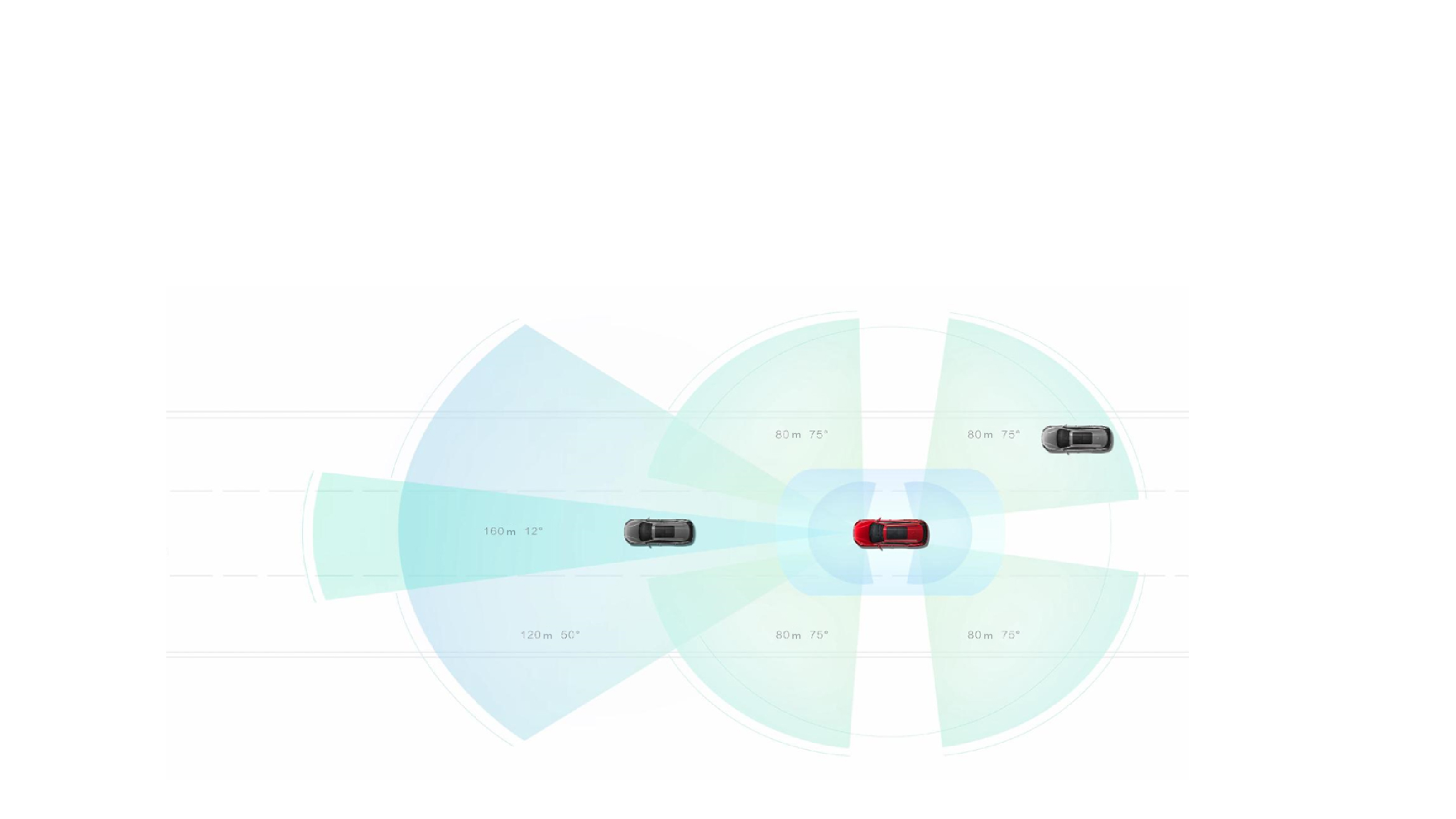 Leave Behind, Front, and Sides
DiPilot Intelligent Assisted Driving System.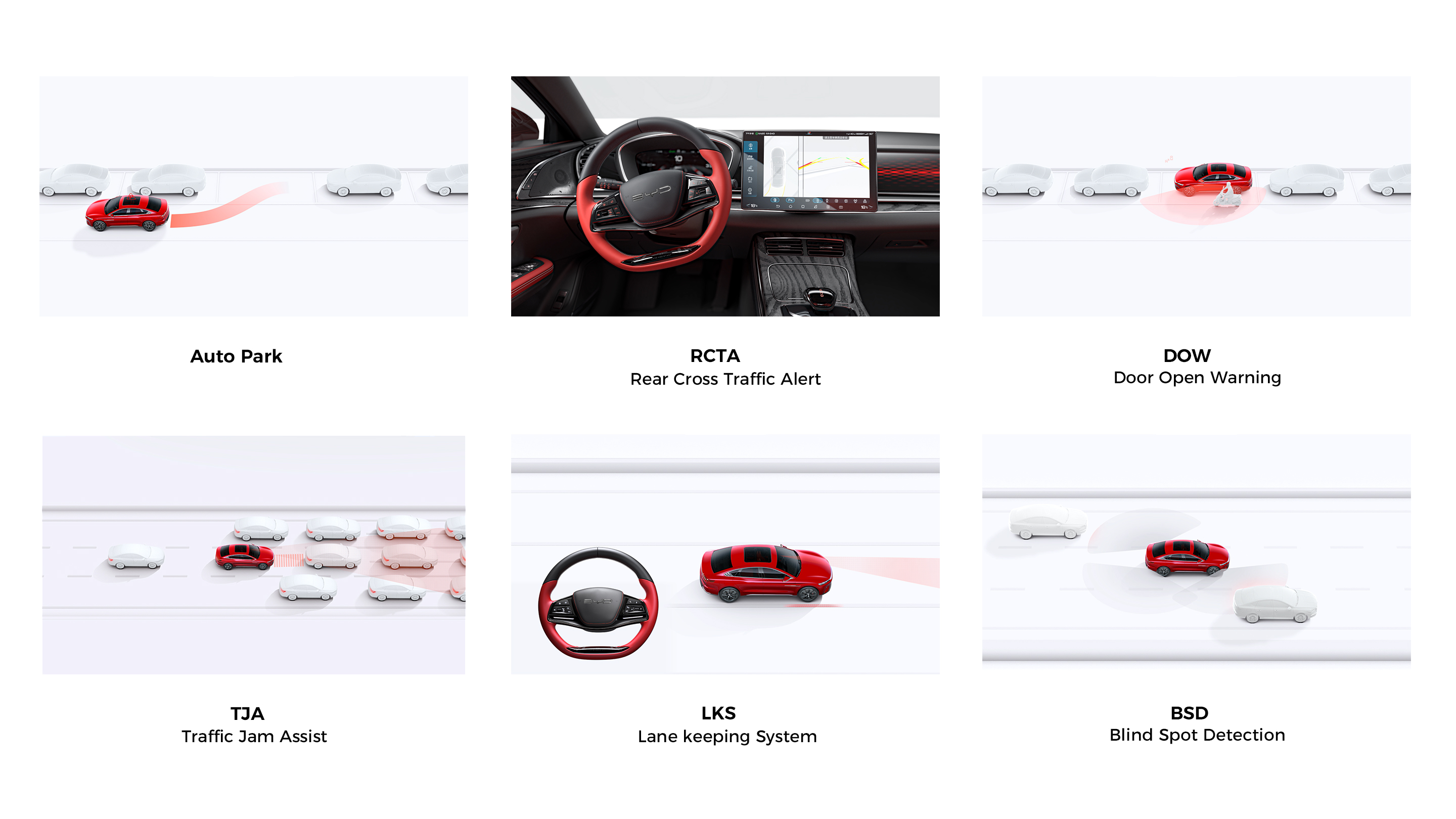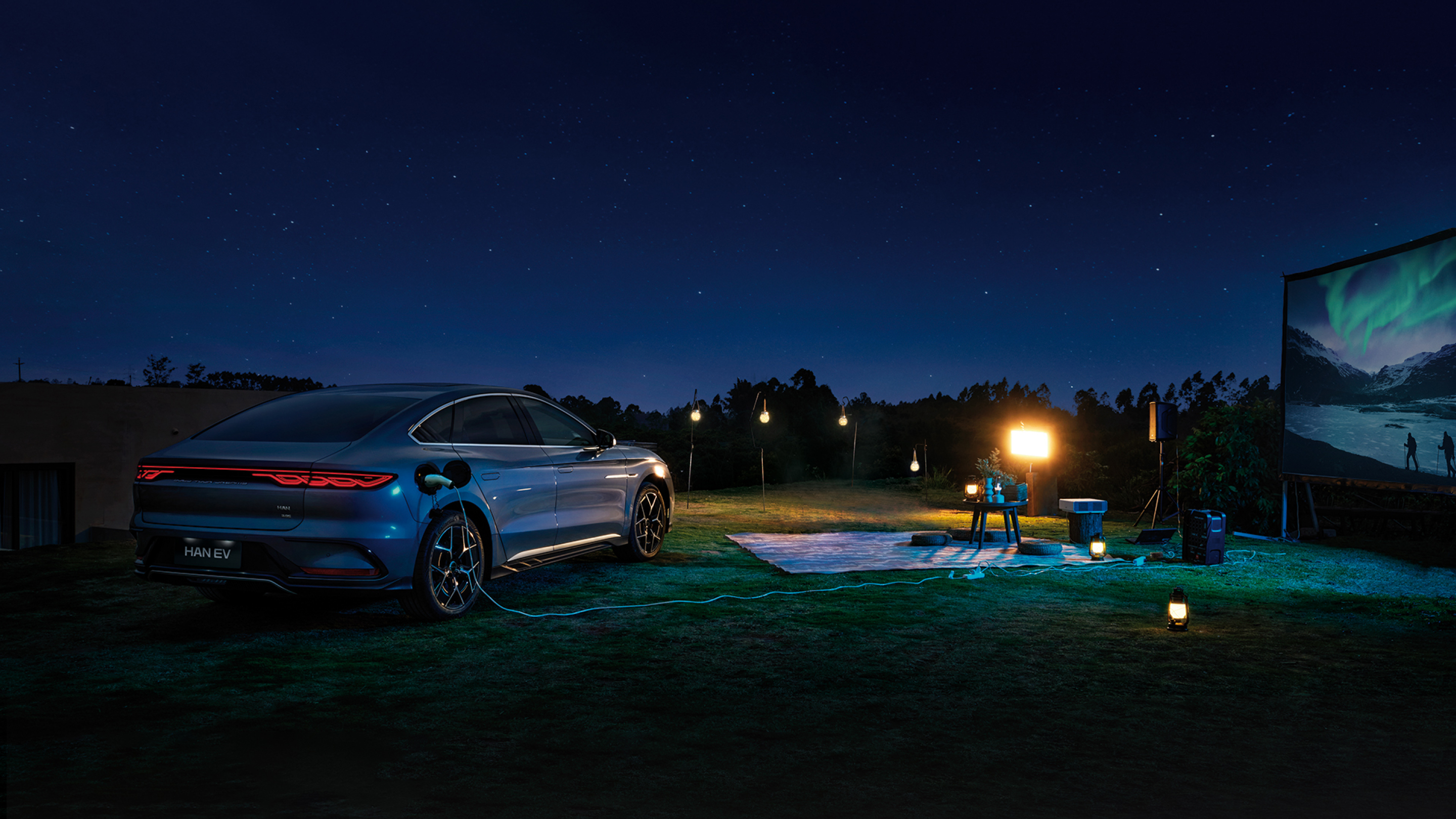 Take CHARGE of Your Life
Innovative Vehicle-to-Load (V2L) technology makes Han a mobile power source of electricity. From charging your devices, to powering camping equipment, you can fully enjoy the freedom of 'power' in the great outdoors.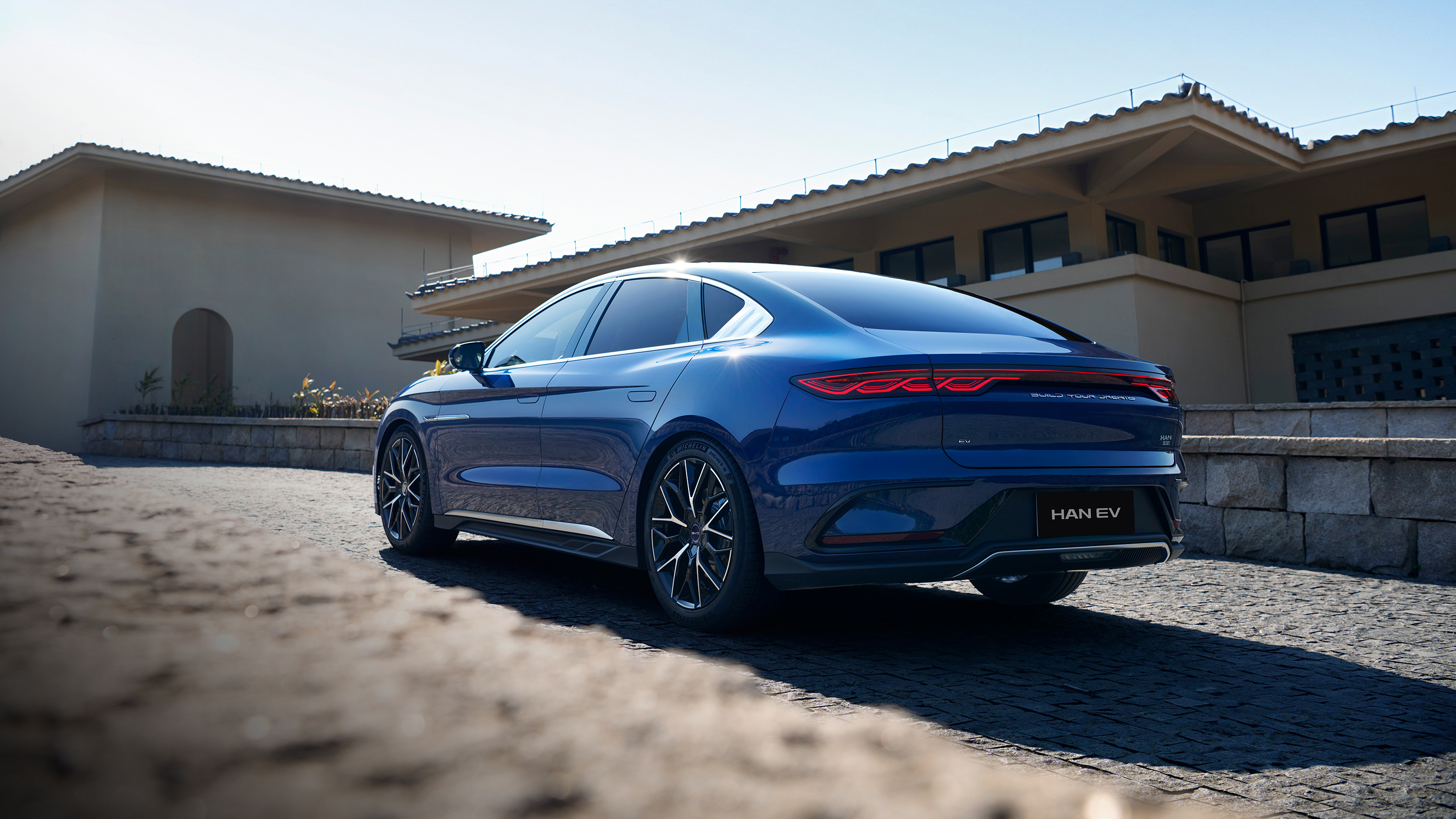 The HAN