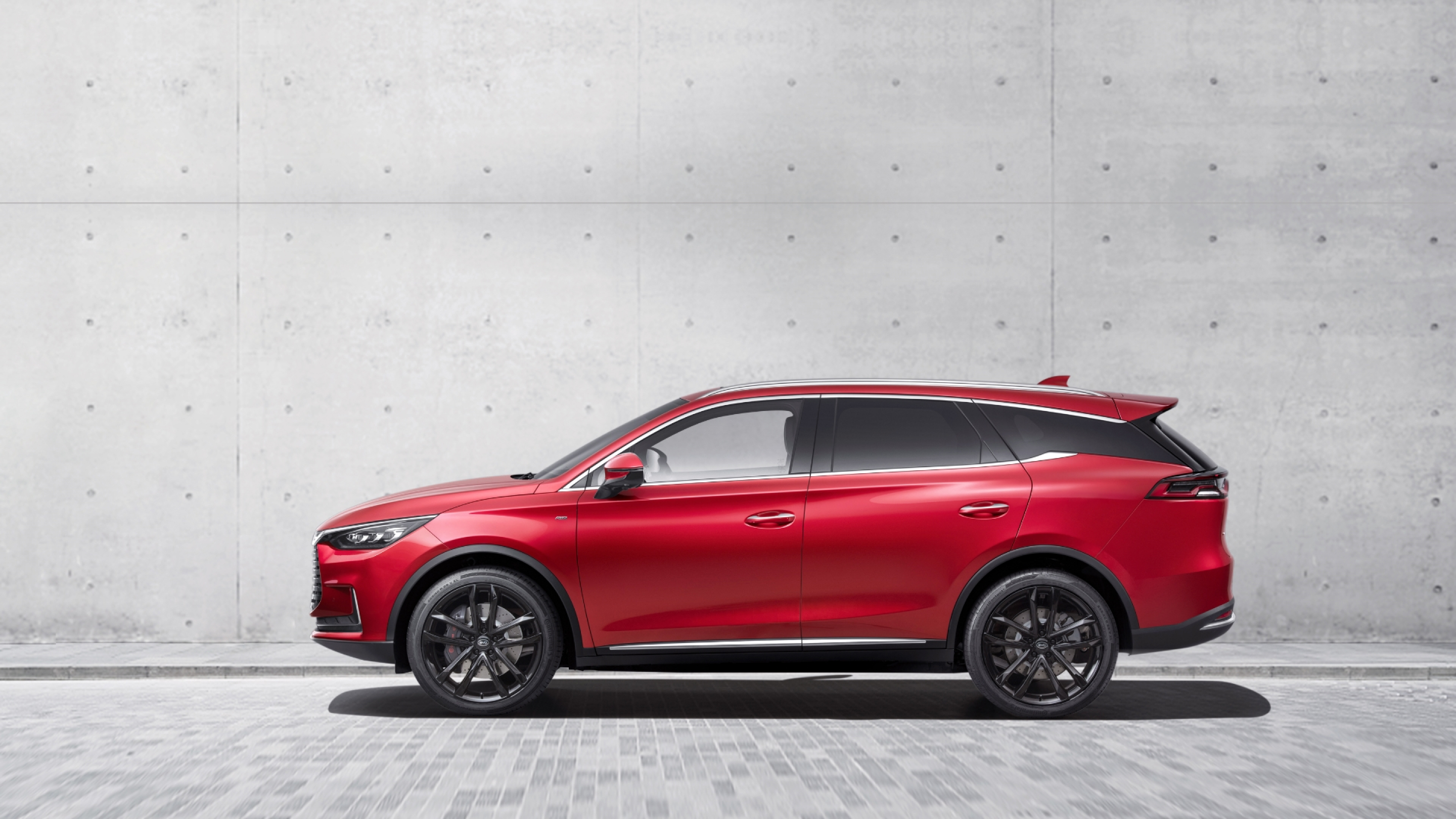 A harmony of style and efficiency
Dragons symbolize potent and auspicious powers. BYD's chief designer, Wolfgang Egger, has led a world-class design team to instil these features into TANG's design, bringing together superb craftsmanship, dynamism and sleekness.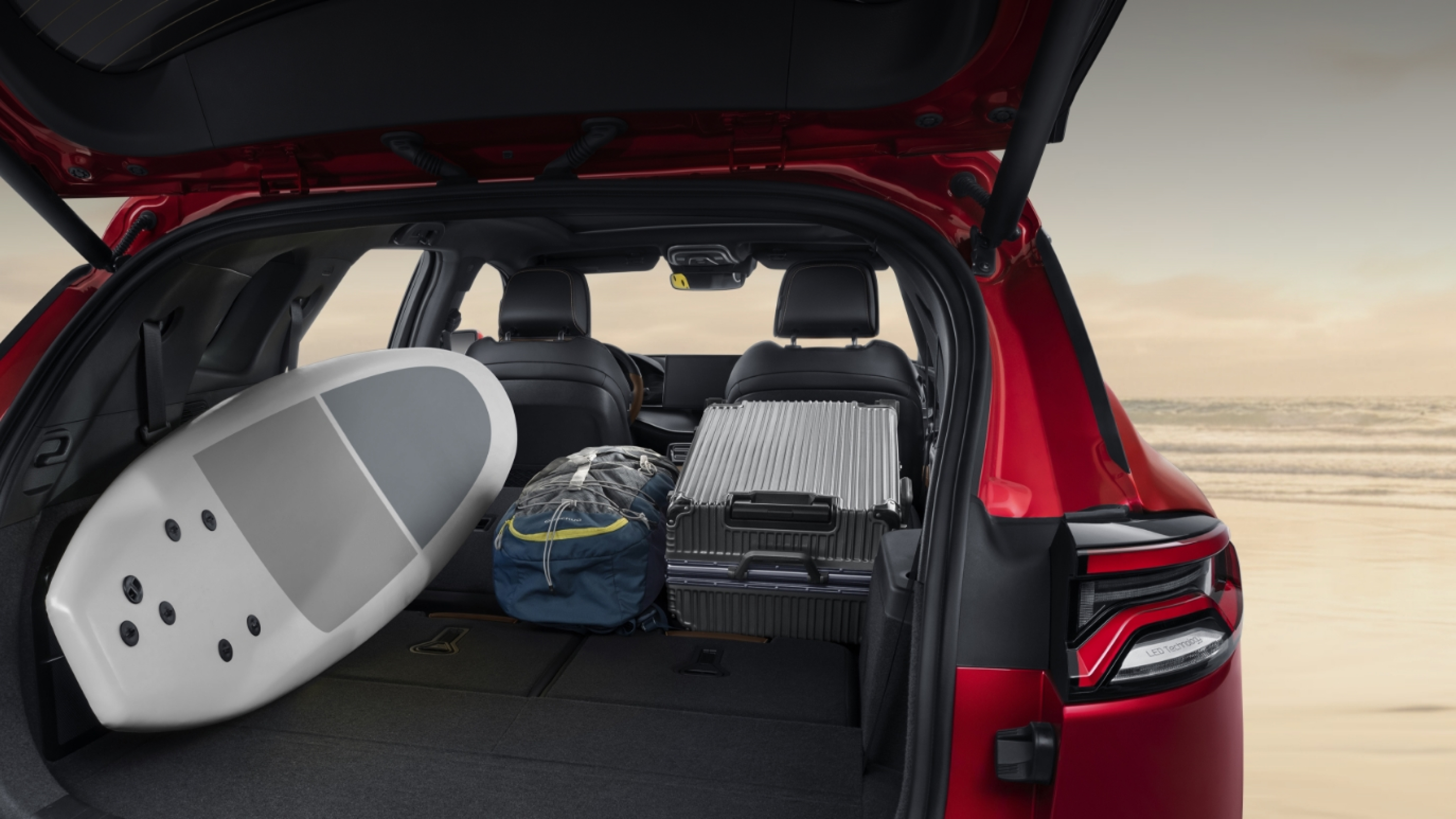 Capable for all time use
With extremely generous storage space, roof-racks and towage, TANG allows you to pack all your gear regardless of what you're doing, or where you're going.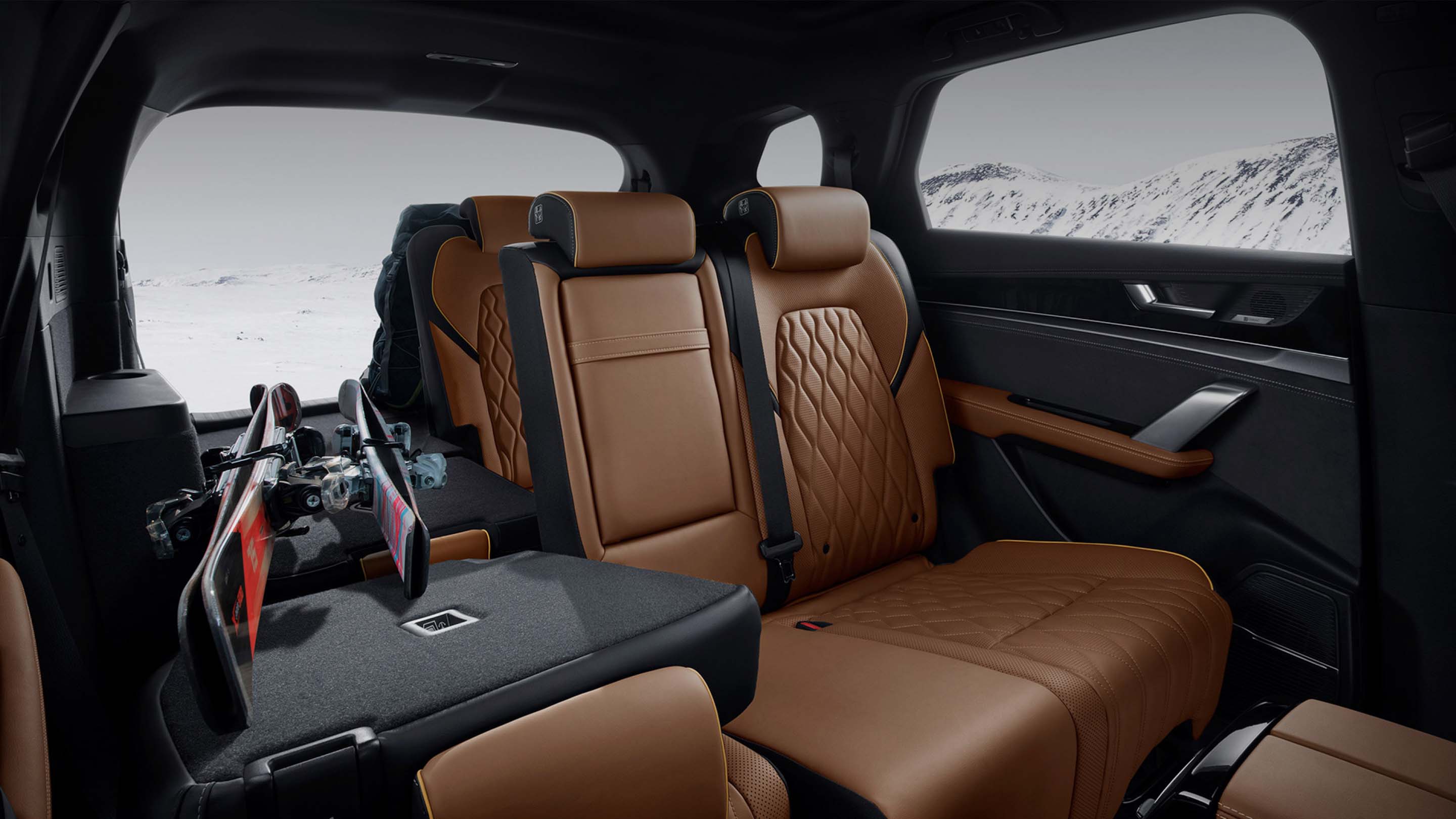 Space for all kinds of adventures
The seven-seat TANG offers a cavernous 1,655L of cargo space behind the front row seats, while 60/40 split, fold-flat rear seats increase the flexibility factor to ensure you can bring all your gear along on the adventure.*
*Note: 1,655L behind the front row seats, 940L behind the second row and 235L behind the back row. Cargo and load capacity are limited by weight and weight distribution.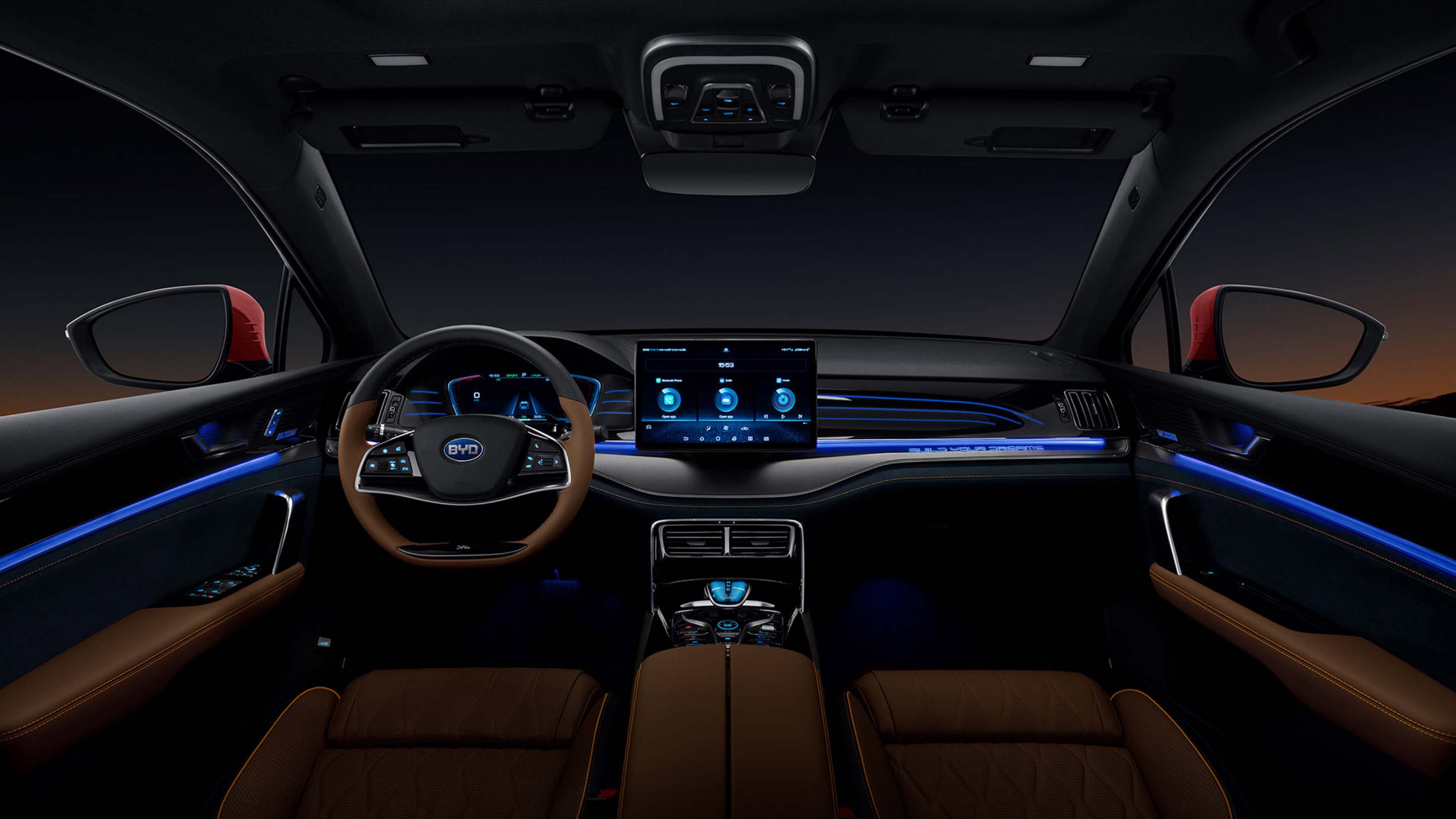 A driving theatre
Driving should be a sensory experience. To suit your mood, TANG is equipped with 31-colour ambient lights throughout the interior. A high-end sound system includes 12 loud-speakers plus DIRAC Live® function, providing a pristine, natural sound to satisfy your auditory needs. For the driver and passengers, TANG delivers a true theatre experience.
One wheel, full access

You can concentrate on driving while all display information is at your sightline.

BYD Heart, the power reactor

The innovative centre control with pulsating light design allows you to switch to different functions and modes in seconds.

TANG speaks, in another way

31-colour ambient lights will reflect your mood, whatever the occasion.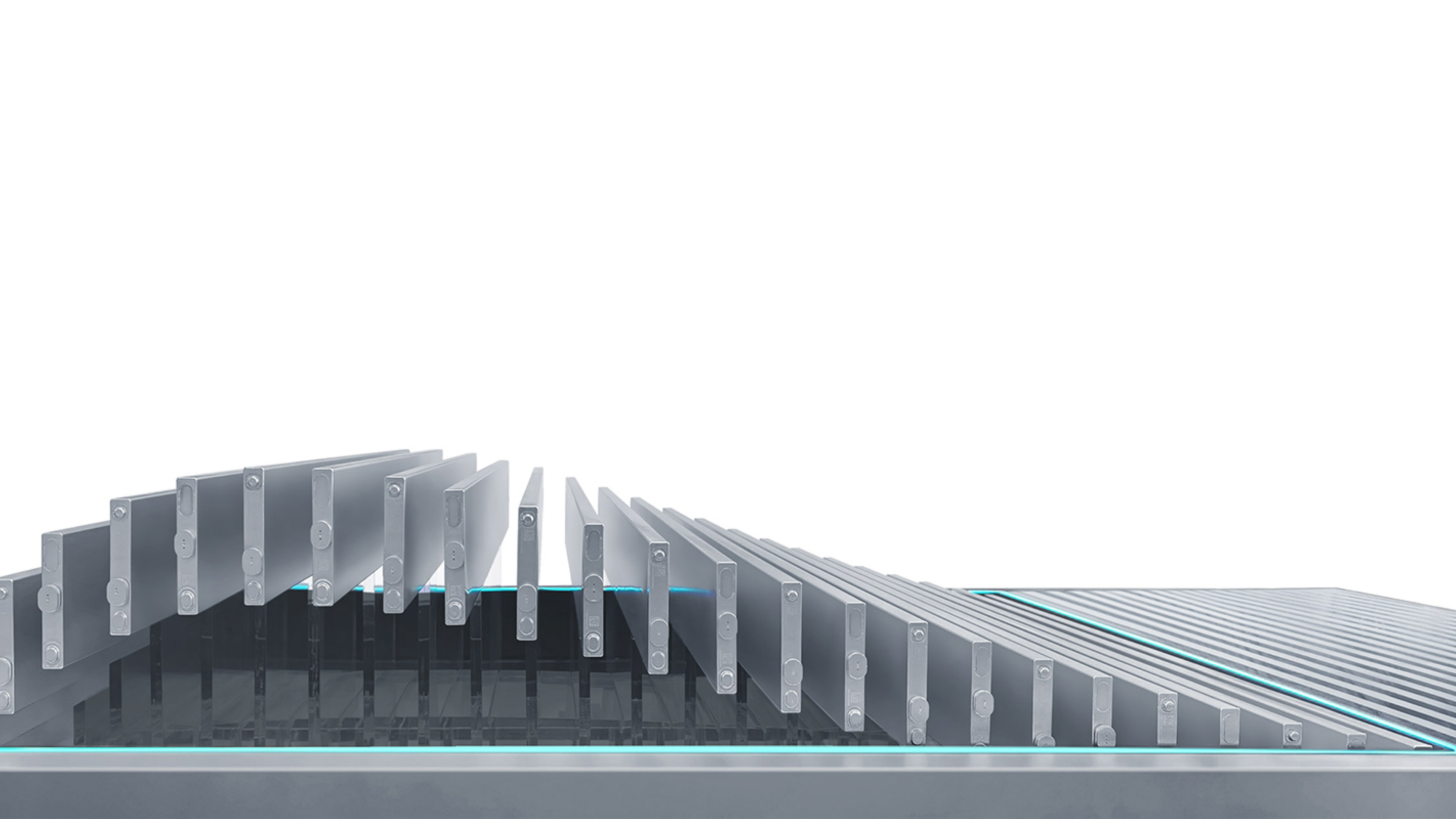 BYD Blade Battery
BYD has been a pioneering name in the battery industry for more than 27 years. Our latest game-changing Blade Battery has passed a series of extreme tests in rigorous conditions making it one of the world's safest batteries.
Enhanced safety

The raw material, lithium iron phosphate has a number of beneficial characteristics: slow heat generation, low heat release and non oxygen release. The unique flat rectangle shape also improves cooling efficiency and preheating performance. Blade Battery has safely passed the nail penetration test without emitting fire or smoke.

Nail penetration test

The nail penetration test is regarded as one of the most rigorous ways to test the thermal runaway of batteries. The purpose is to simulate an internal short circuit of the battery. This is usually caused by external sharp metal objects penetrating the battery in a severe traffic accident. The Blade Battery passed the nail penetration test, without emitting smoke or fire. The surface temperature only reached 30 to 60°C.

Optimised strength

Arranged in an array in one pack, each cell serves as a structural beam to help withstand the force. The aluminum honeycomb-like structure, with high-strength panels on upper and lower side of the pack, greatly enhances the rigidity in vertical direction. It is this revolutionary design that gives optimised strength to the Blade Battery.

Longer range

The space utilisation of the Blade Battery has been increased by over 50% compared with the traditional battery packs, which provides enhanced energy density and delivers longer range.

Longer lifespan

Blade Battery has a long battery life with over 5000 charge and discharge cycles.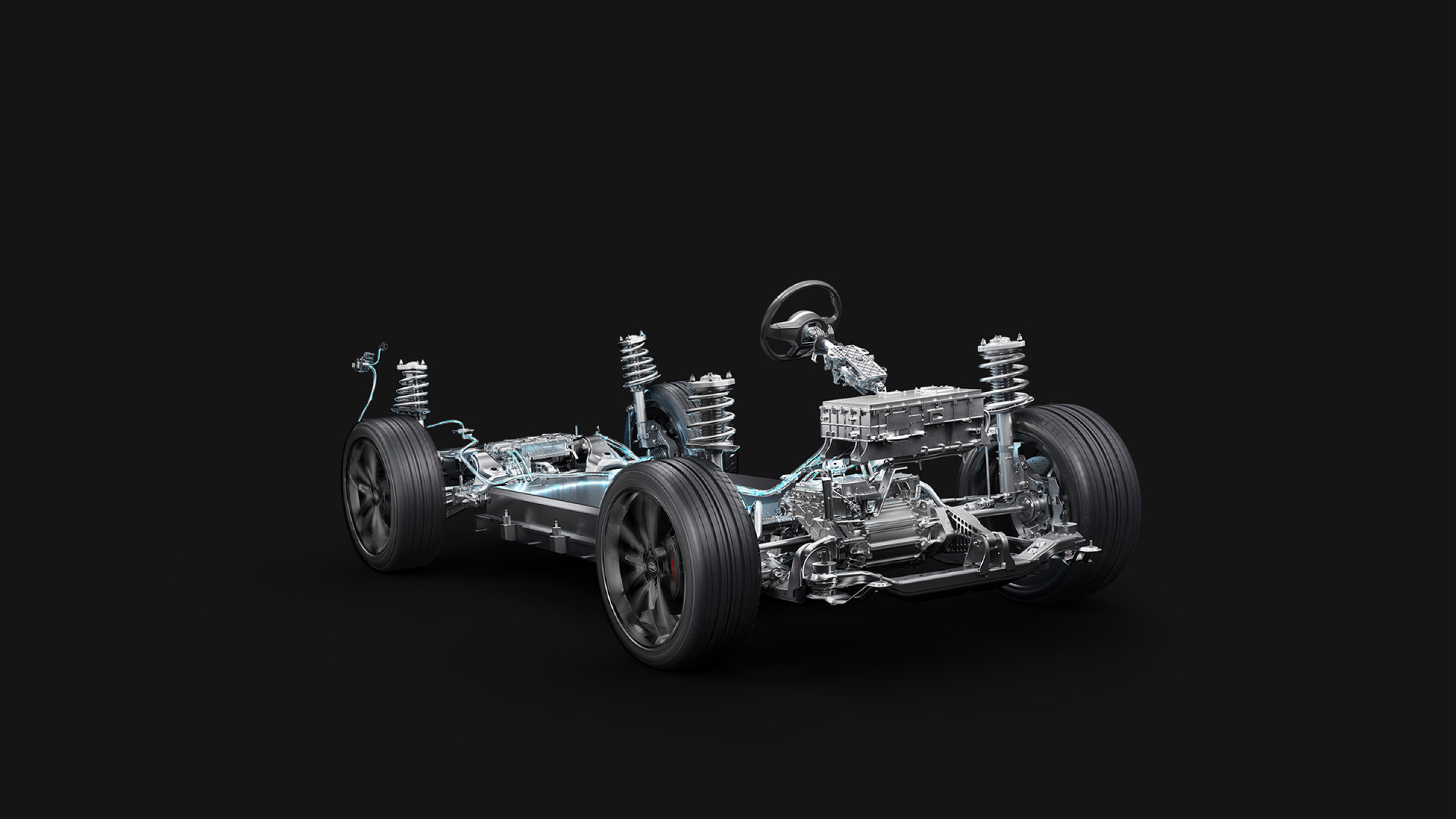 Race-car level chassis
Engineered with German expertise, the BYD TANG features all-aluminum, independent front and rear suspension with fast reaction, high performance and reduced weight. The chassis provides constant comfort, stability and smoothness regardless of vehicle speed.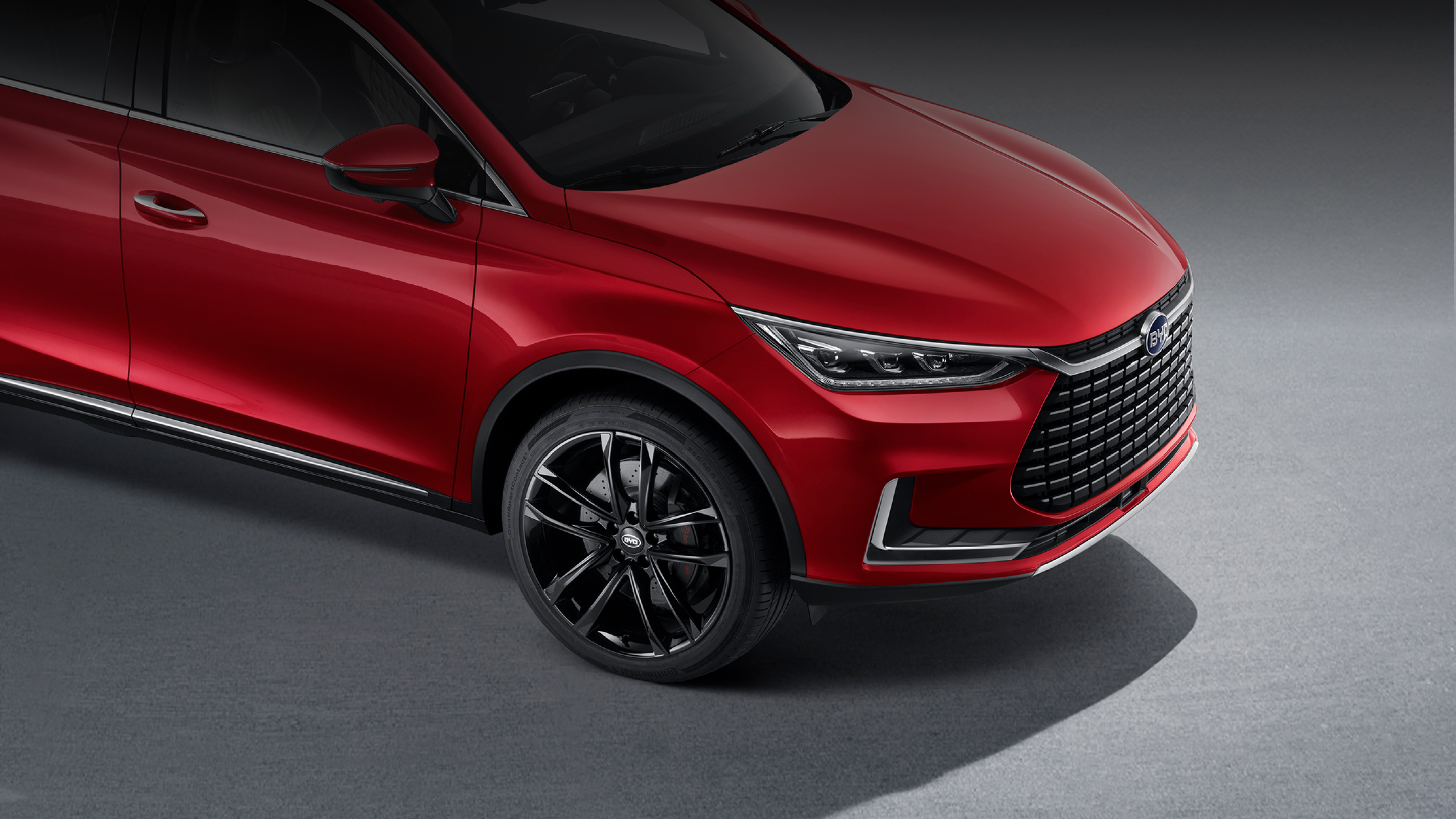 Upstage braking system
TANG comes with Bosch IPB system and high performance Brembo calipers as standard, contributing to its smooth braking experience and 36m braking distance from 100km/h-0km/h.
IGBT
BYD's benchmark IGBT technology ensures TANG's durability, power delivery smoothness and energy efficiency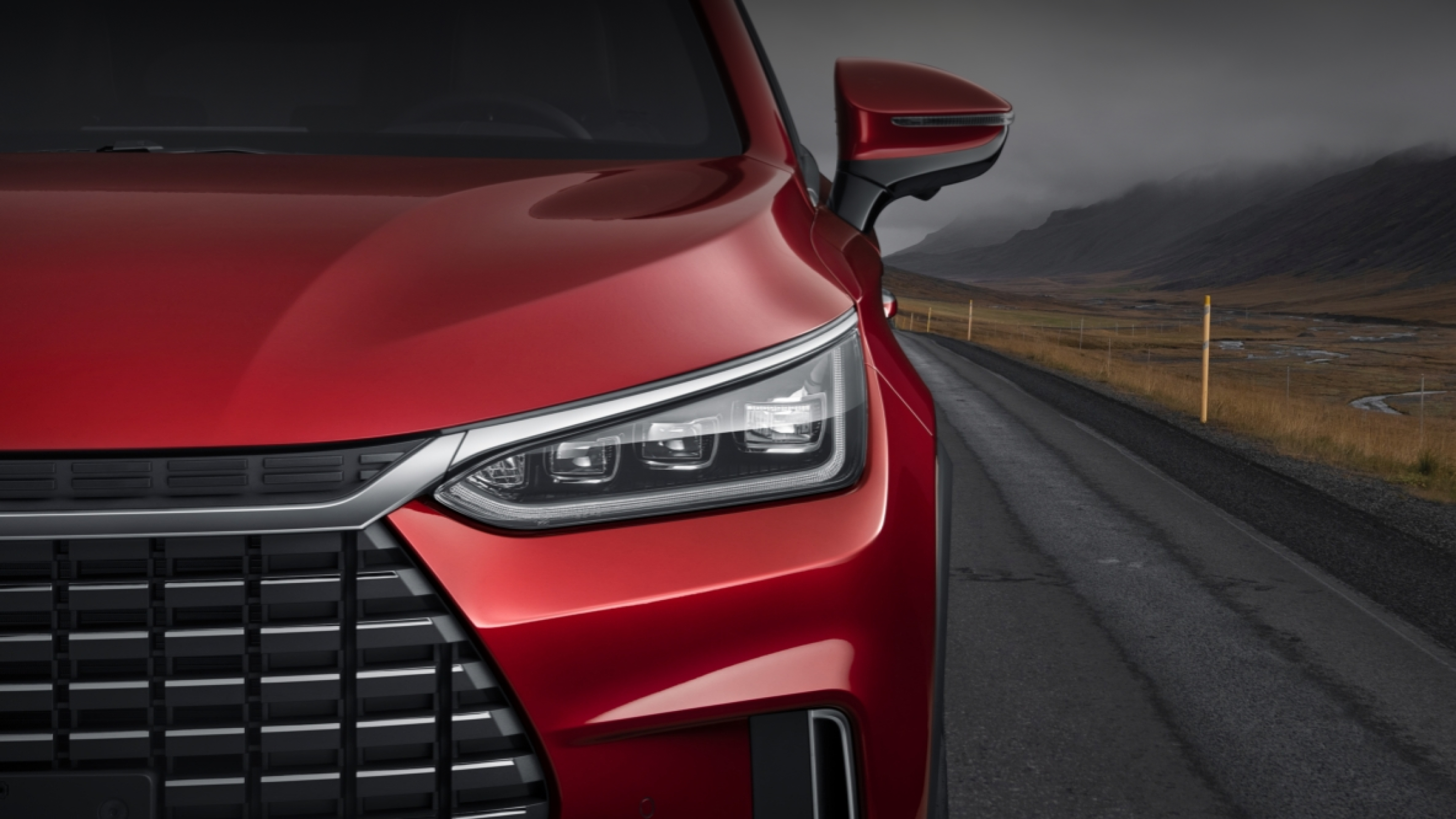 Ultimate AWD driving experience
The BYD Real-Time Electric All-Wheel Drive provides automatic switching between two different modes – Front Wheel Drive (FWD) for better energy efficiency and All Wheel Drive (AWD) for better grip. Just enjoy your drive and let the car do the rest.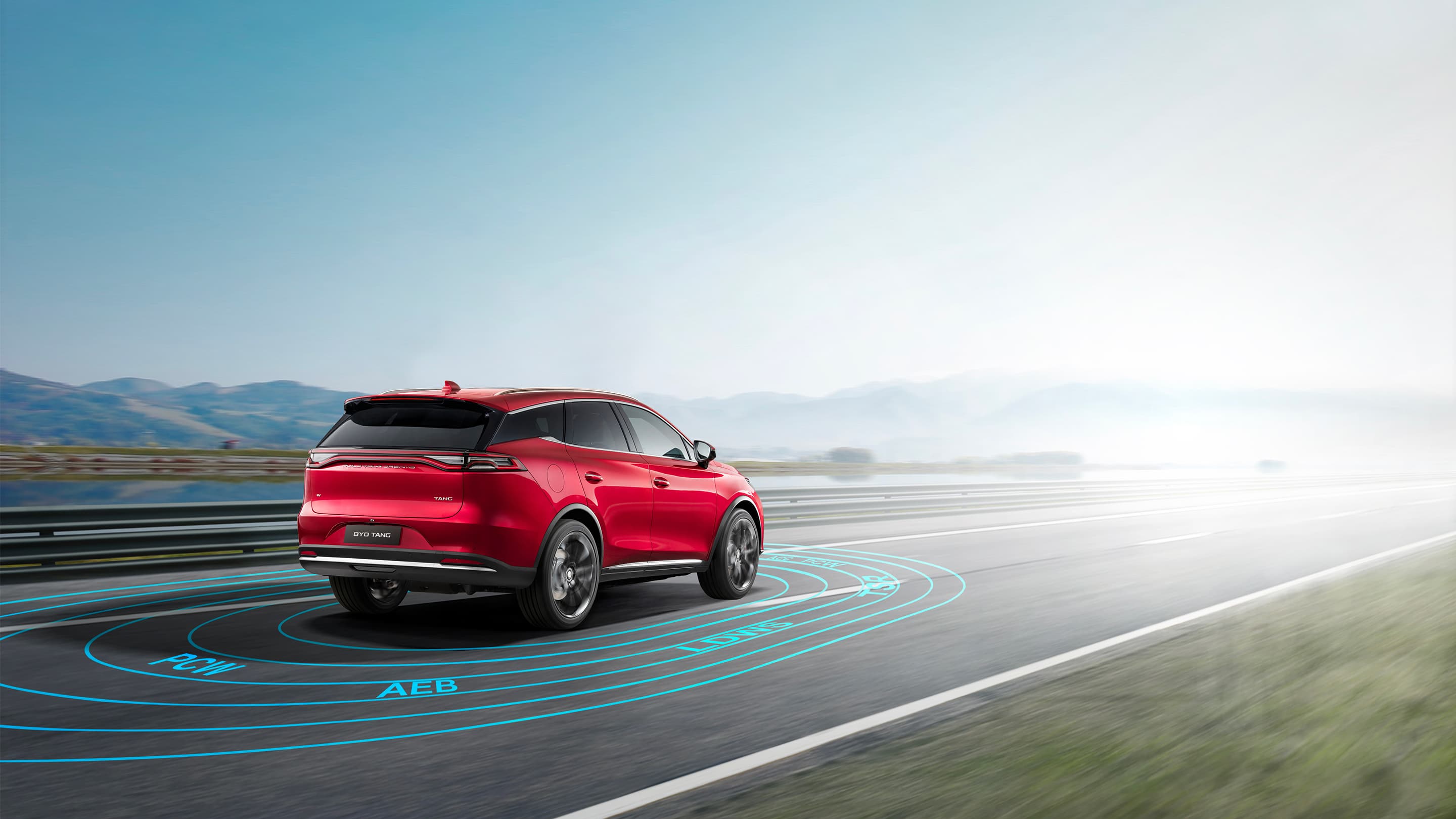 Safety as standard
When driving TANG, we want drivers and passengers to be fully immersed in the experience and with total peace-of-mind. TANG is equipped with the latest driver-assist equipment, including 25 state-of-the-art safety features like 360-degree HD surround view camera, 11 outdoor radars and ADAS system.
The goal is to make your journey comfortable, relaxing and, above all, safe.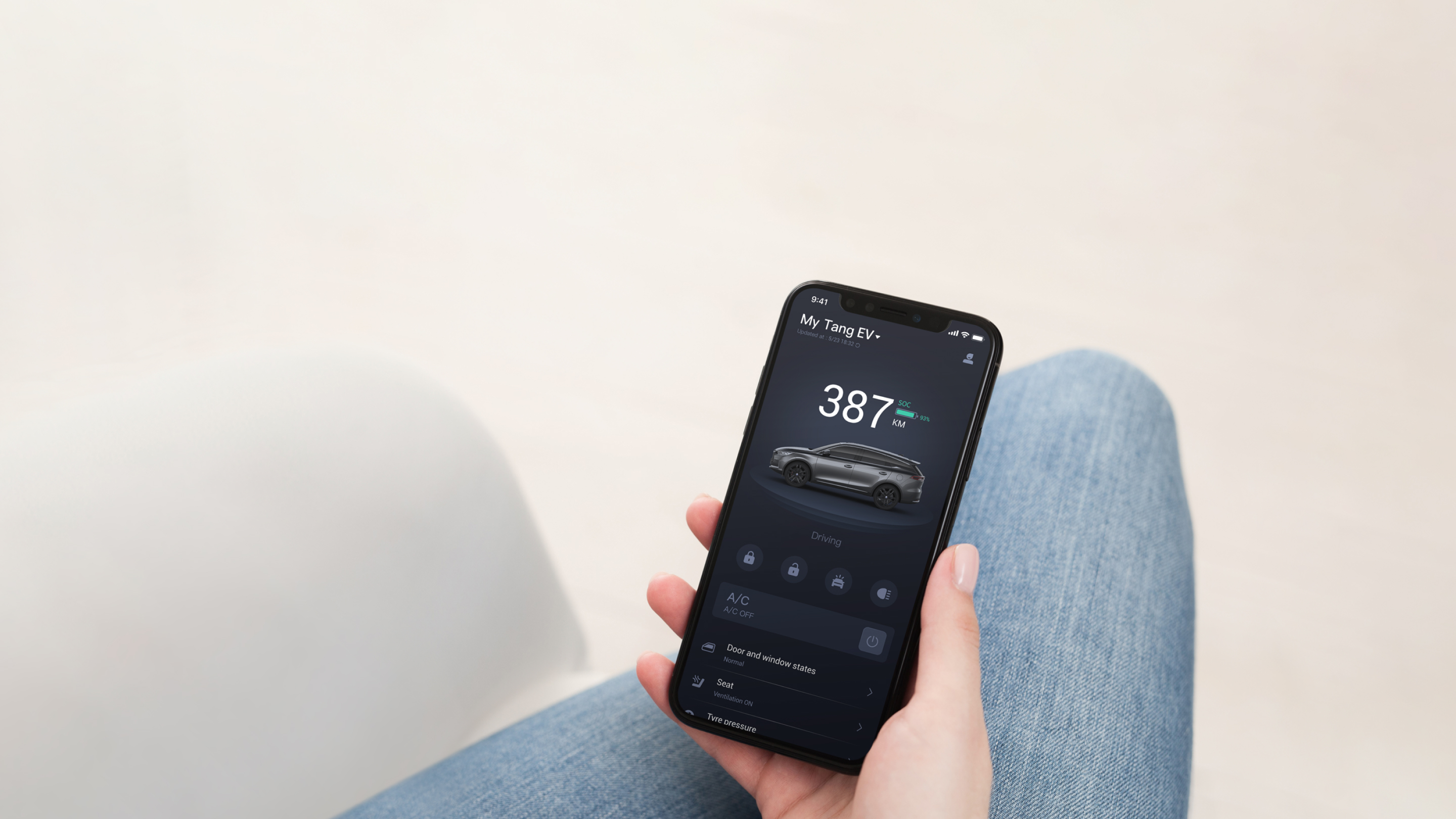 Full control, anytime, anywhere
You'll never need to worry about forgetting to bring your car key. With a single tap, your TANG is ready to go.
Unlock your car remotely for other family members to access even when you're out on a business trip.
With BYD app, your vehicle is always ready in its best condition for the next journey.
*Note: Available soon after OTA (Over The Air) updates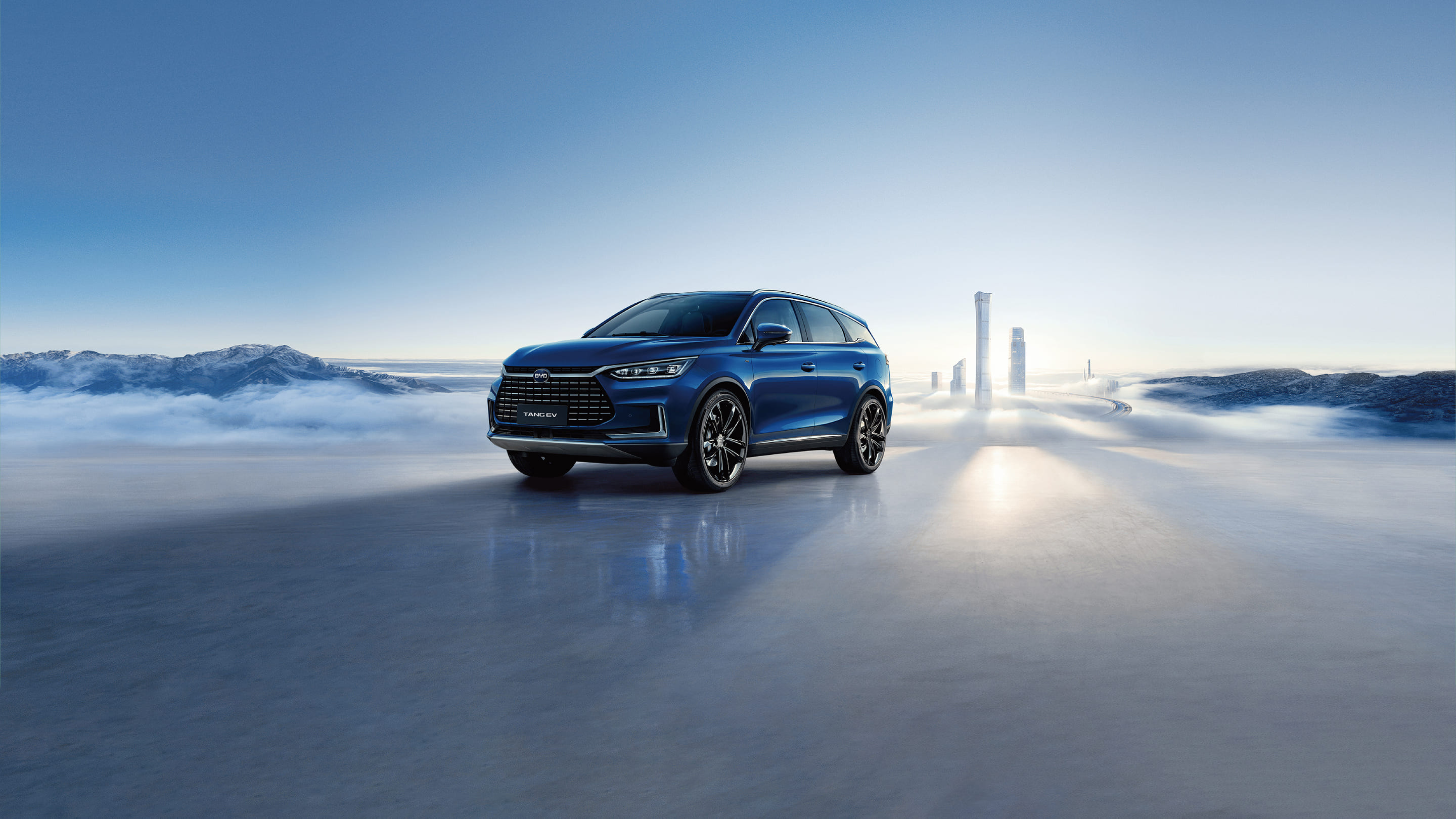 BYD TANG