Budapest, Hungary – BYD (Build Your Dreams), the world's leading New Energy Vehicle (NEV) manufacturer, is proud to announce the commencement of its electric car sales operations in Hungary. This marks a significant milestone in BYD's global expansion, bringing a diverse range of innovative electric vehicles with cutting-edge technologies to Hungarian customers. Orders can be placed for BYD's inspiring eco-friendly vehicles from now on in two stores directly in Budapest.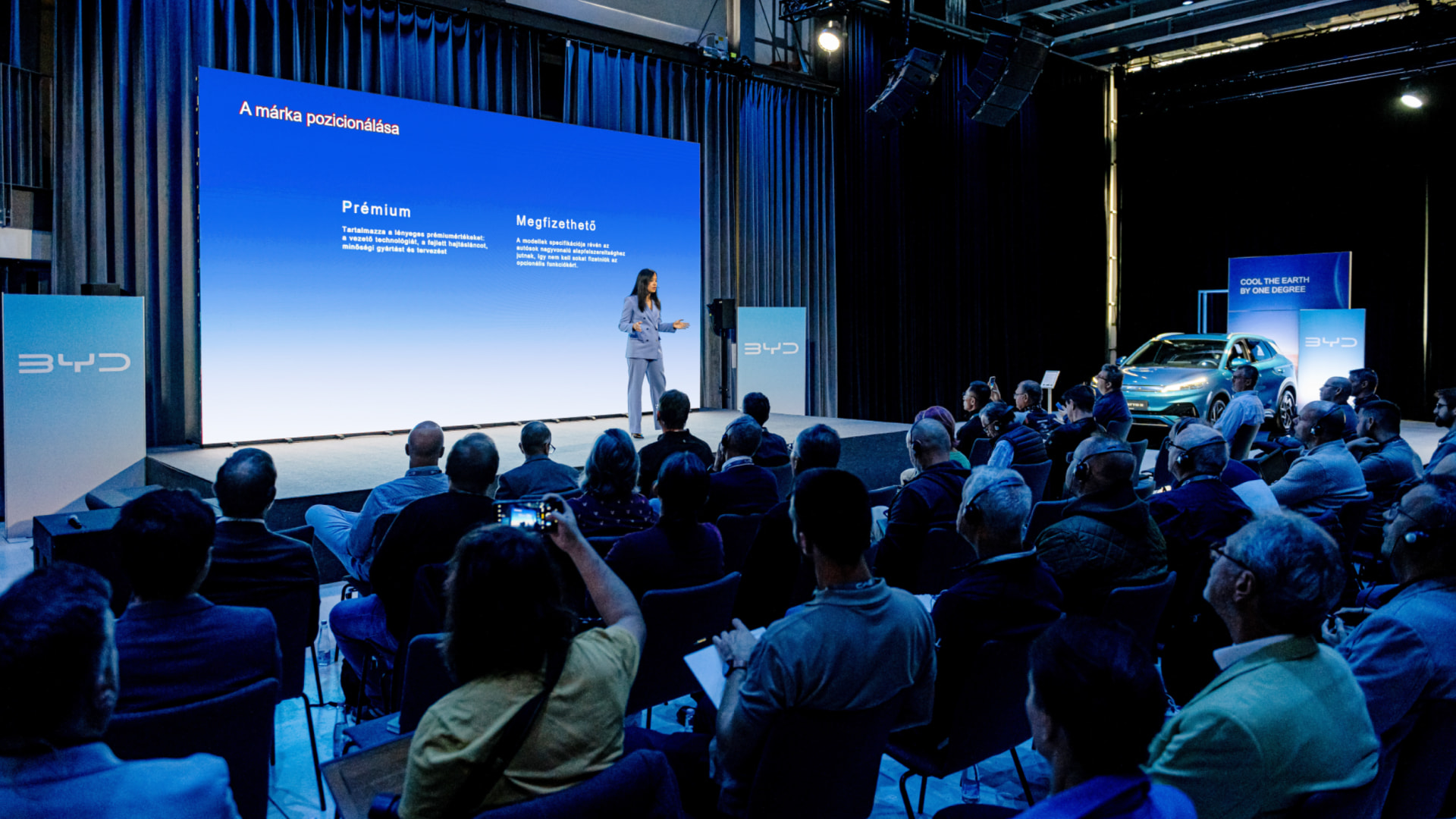 BYD Debuting Three Models in Hungary
Unveiling the Future of Electric Mobility
BYD entered the European passenger car market in 2022 at the Paris Motor Show. After launching in 18 European counties, the brand now embarks on its electric car journey in Hungary, the first country in Central Eastern Europe. BYD's entry into the Hungarian market brings a fresh perspective to electric mobility, offering Hungarian customers an array of innovative electric vehicles that redefine sustainable transportation. With a diverse line-up of three exciting models, BYD brings advanced EV technology and a commitment to eco-friendly solutions. The three debuting models include:
BYD SEAL: A dynamic and sporty D-sedan, ideal for those who want to experience a touch of luxury and style in their electric ride. Starting price from 18,114,900 HUF.
BYD SEAL in Hungary
BYD ATTO 3: A spacious and powerful C-segment SUV, designed for those who crave both comfort and performance in an electric vehicle. Starting price from 13,997,900 HUF.
BYD DOLPHIN: A versatile and agile C-segment hatchback designed for the urban lifestyle, perfect for city dwellers looking for an efficient, compact electric car. Starting price from 10,978,900 HUF.
Accessible Electrification
BYD is committed to making electric driving accessible to all. Detailed prices for BYD's electric models will be available at the showroom of the two Budapest retailers (Duna Autó – 1037 Budapest, Zay utca 24. and Wallis Motor – 1097 Budapest, Könyves Kálmán krt. 5.). These competitive prices are designed to make eco-friendly transportation more affordable for Hungarian customers.
Peace of Mind with Warranty and Roadside Assistance
To ensure that every BYD owner in Hungary enjoys a worry-free electric driving experience, BYD offers a generous warranty and roadside assistance package. All new BYD vehicles come with a 6-year or 150,000 km warranty as well as an 8-year/200,000 km warranty on batteries. Additionally, BYD provides 24/7 roadside assistance for added peace of mind.
A Nationwide Service Network
BYD is dedicated to delivering exceptional customer experiences. In line with this commitment, BYD is working diligently to establish a comprehensive nationwide service network to provide professional, attentive sales, and after-sales support. This network will ensure in the future that BYD owners across Hungary can access expert service and maintenance when needed, ensuring a smooth, convenient, and reliable ownership experience.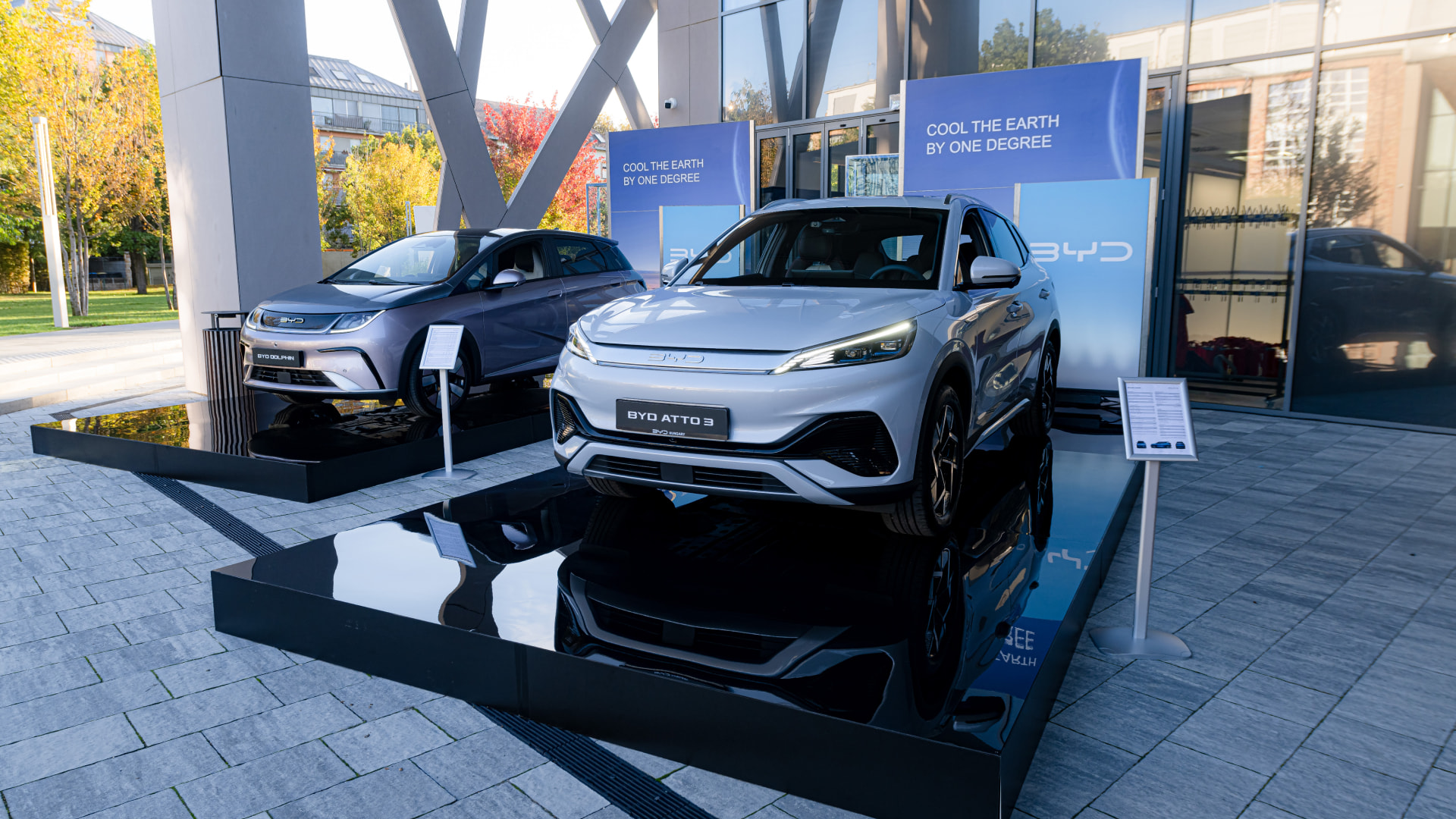 BYD ATTO 3 and BYD DOLPHIN
Michael Shu, Managing Director of BYD Europe, said: "As Hungary becomes the first country in Central Eastern Europe to embrace our electric passenger cars, this milestone holds special significance to BYD. Our deep-rooted experience in Hungary through our established BYD eBus business and the Komárom factory further feeds our excitement. We continually strive for delivering sustainable mobility solutions to the passenger car market and dedicated to providing exceptional levels of local sales and aftersales services to customers, together with our dealers, which will create a strong foundation for the BYD brand in Hungary."
The arrival of BYD in Hungary marks a turning point in sustainable transportation, offering Hungarian customers advanced electric vehicles, competitive pricing, and unwavering support through warranty, roadside assistance, and a growing service network.
For media inquiries, please contact:
BYD PR Europe: Penny Peng, PressEU@byd.com, tel: +31-102070888
BYD PR Hungary: Peter Erhardt, PressHU@byd-hungary.com mobile: +36 70 907 3531