Dubai, UAE - On March 15, 2023, BYD Auto Industry Company Limited (hereinafter referred to as "BYD") announced that it had reached a cooperation with Al-Futtaim, a leading distributor in the United Arab Emirates, to facilitate the development of green travel in the country. The signing ceremony was jointly held during the "Future Mobility Day" event at Ain Dubai Plaza, Bluewaters, Dubai, United Arab Emirates.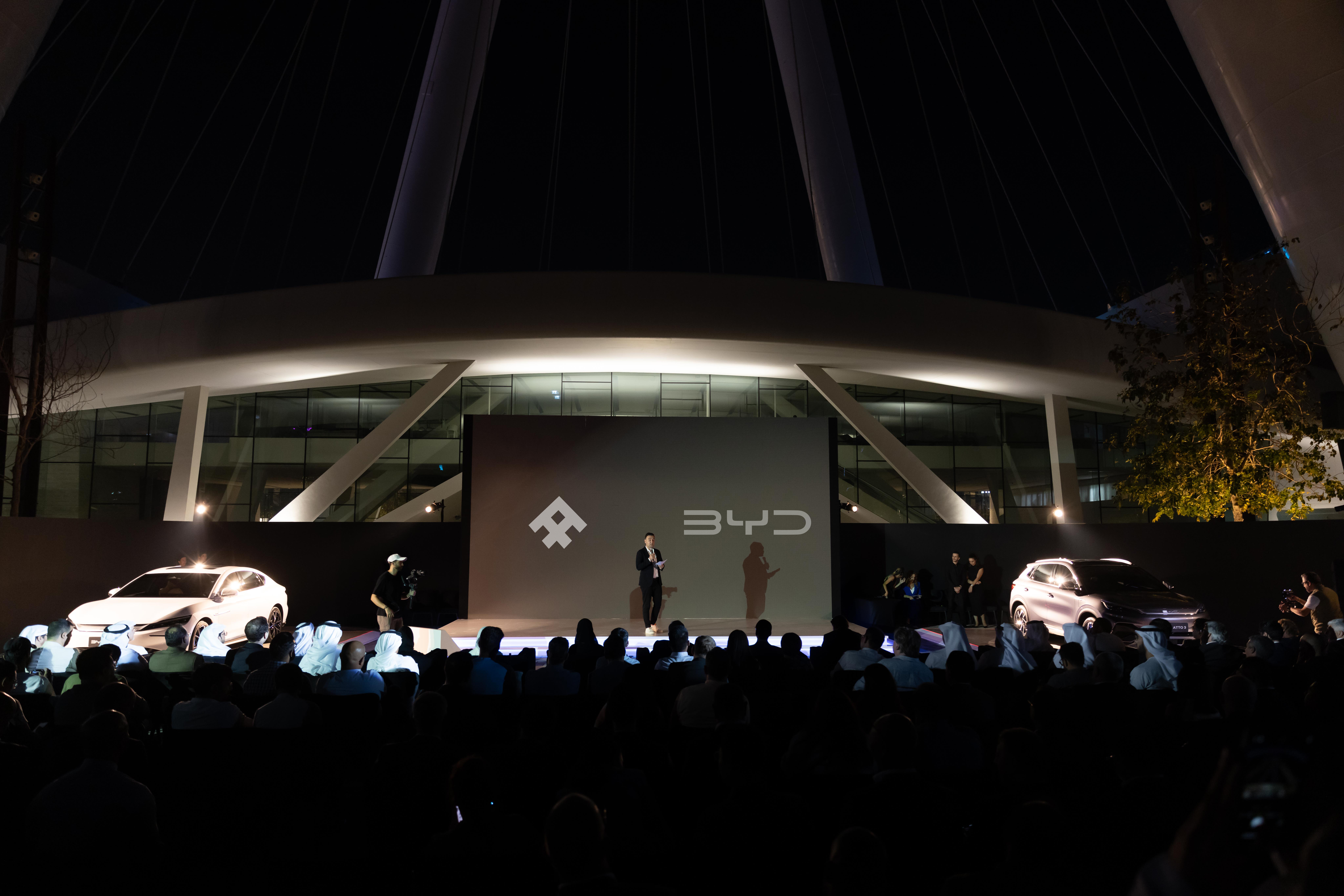 "Future Mobility Day" Event
Two BYD models, BYD Han and BYD ATTO 3, were unveiled at the "Future Mobility Day" event. In addition, by the end of this year, more details would be announced with the aim to launch four models (EVs and plug-in hybrids) in the United Arab Emirates. A dedicated product launch is already planned for the third quarter of this year.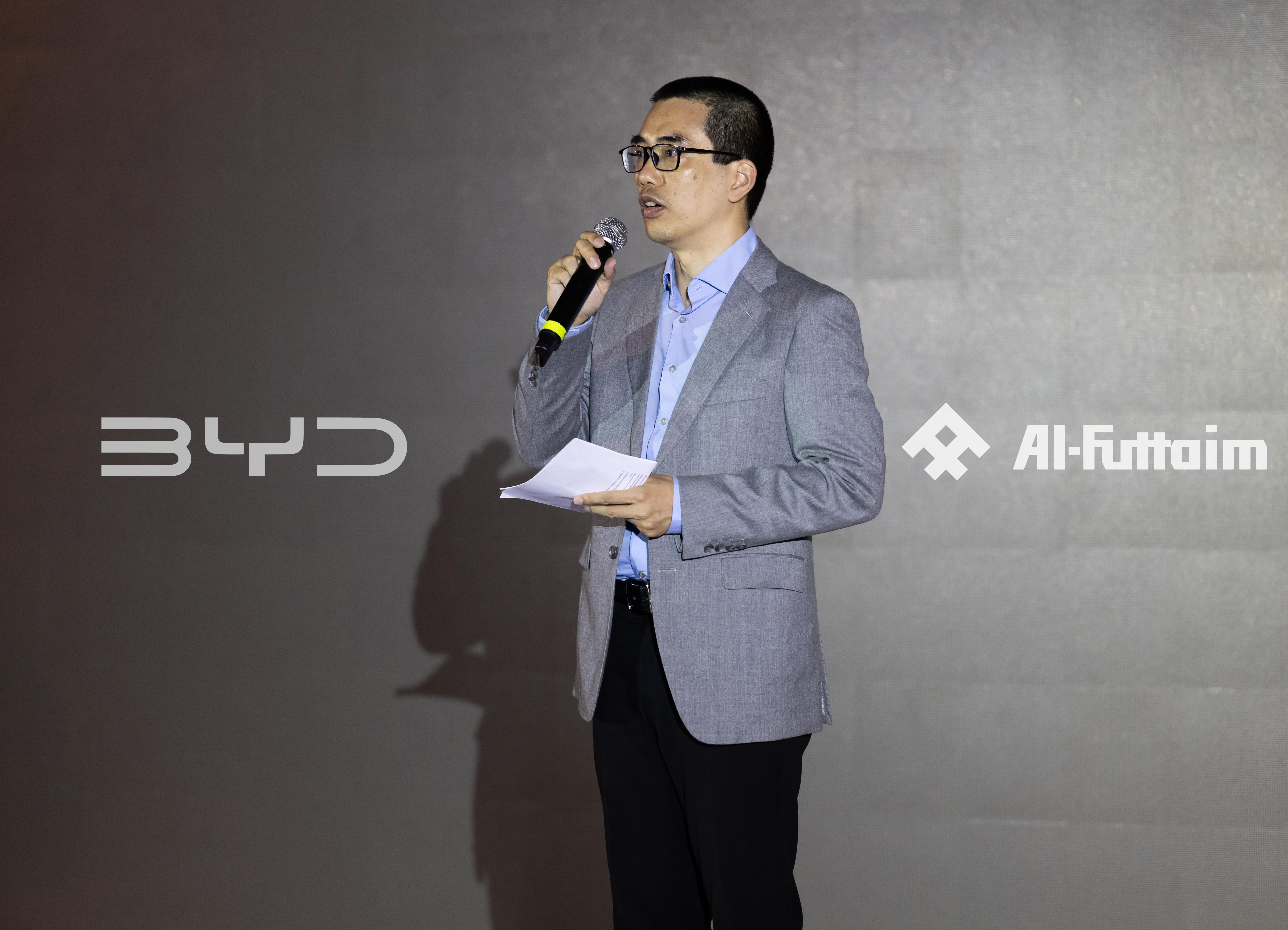 AD Huang, General Manager, BYD Middle East & North Africa delivered a speech
AD Huang, General Manager, BYD Middle East & North Africa, shared at the event, "BYD has built a reputation for delivering high-quality, safe and truly revolutionary new energy vehicle experiences, but our commitment to sustainability goes beyond that. Climate change agenda is at the heart of BYD, and we have showed our commitment to tackle the issue through our 'Cool the Earth by 1°C' initiatives. As of February 2023, we have saved over 29 million tones of carbon emissions, and this continues with our introduction of bringing better, more zero carbon solutions into the UAE. Al-Futtaim's reputation for excellent customer service and world-class products made them the obvious choice for BYD's partner in the region."
BYD ATTO 3
BYD is the world's leading manufacturer of new energy vehicles and power batteries, and is also the only New Energy Vehicle (NEV) producer to have developed its own powertrain systems, power batteries, drive-motors and motor controller systems. In 2022 alone, BYD had sold more than 1.86 million new energy vehicles globally. Accumulatively, BYD had served more than 3.7 million new energy vehicles customers worldwide.
Established in the 1930s, Al-Futtaim is one of the most diversified and progressive, privately held regional businesses headquartered in Dubai, United Arab Emirates. Al-Futtaim is committed to building a new customer-centric electric vehicle ecosystem. They are also in the progress of launching a unique EV after-sales hub to strengthen the customer offering and give EV customers the confidence that the Al-Futtaim name and network is always there to support them in their new electric journey. Al-Futtaim is already well-known across several industries including automotive, and is now firmly committed to staying at the forefront of the UAE's fast-growing electric vehicle industry.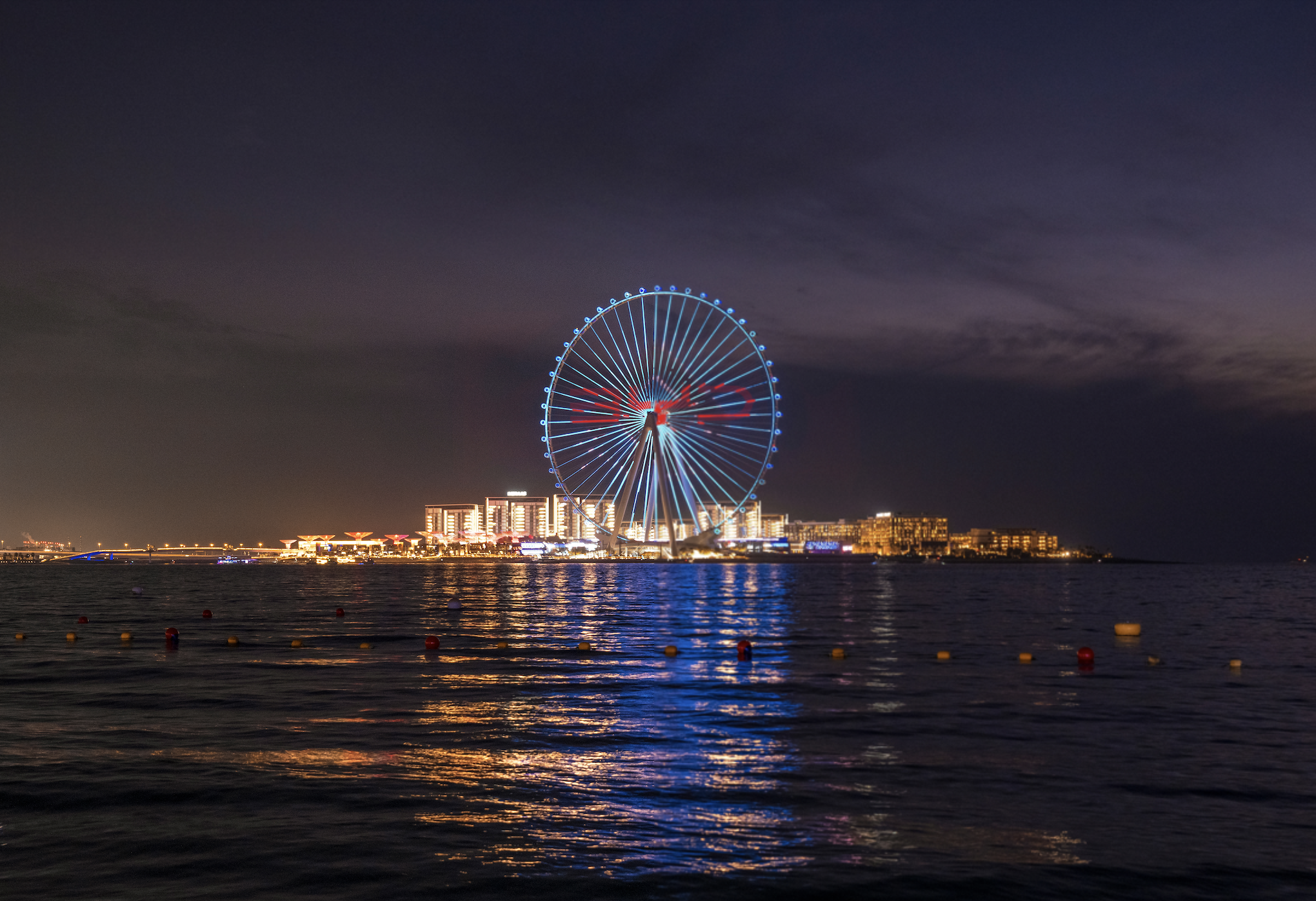 BYD LOGO was unveiled on the Eye of Dubai, United Arab Emirates