São Paulo, Brazil - The September edition of BYD's Electric Day on Saturday, September 23rd, set a new record for electric and hybrid car sales in just one day. A total of 603 units were sold at dealerships nationwide, a growth of nearly 100% compared to the previous greentech record of 309 cars on July 15th.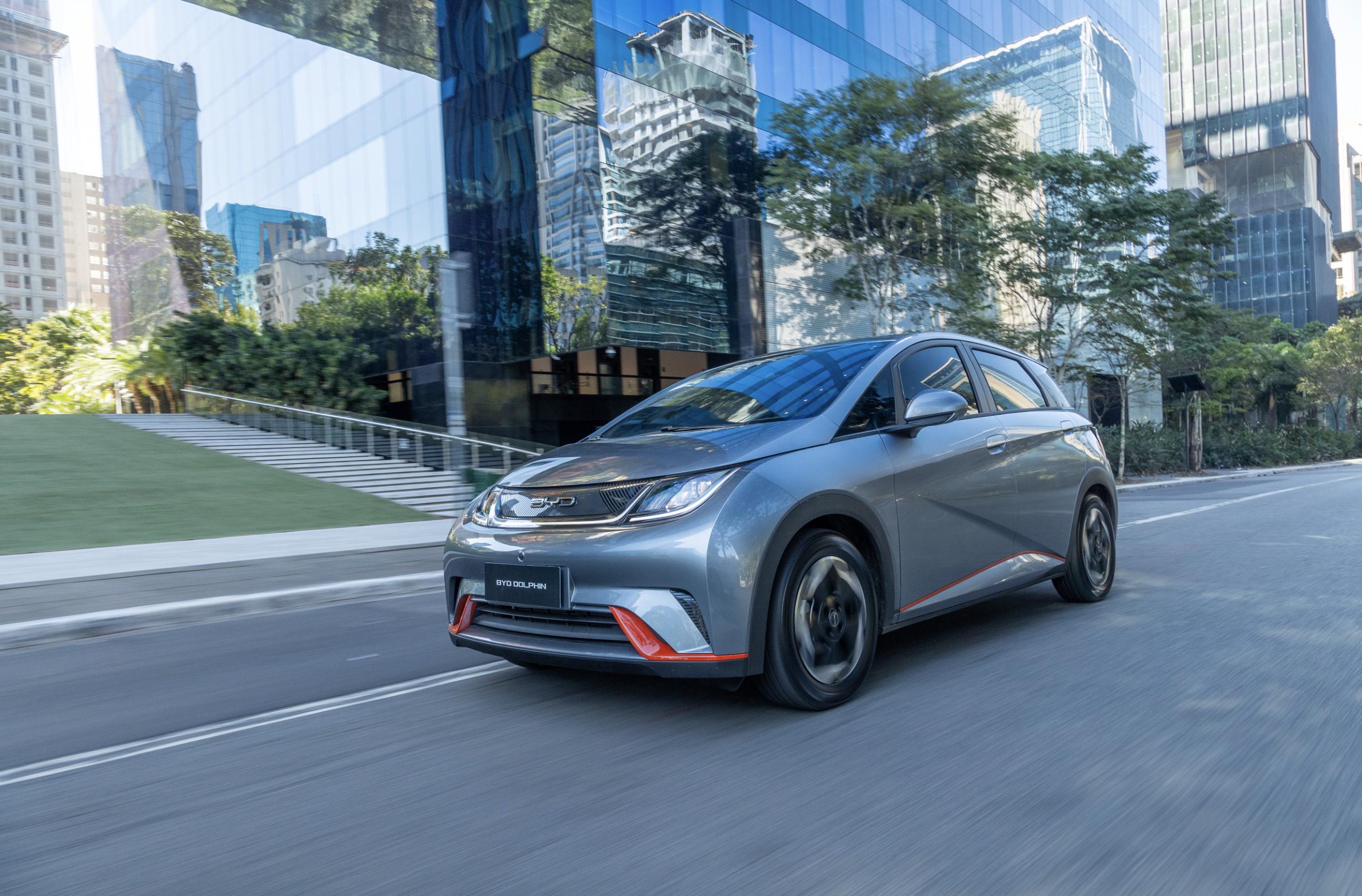 BYD DOLPHIN
"The new sales record this past Saturday is evidence of Brazilians' trust in BYD cars and another step towards a greener and more sustainable future. Our dealerships across the country were packed all day on Saturday, and we are very happy with the results," said Alexandre Baldy, special advisor to BYD.
For comparison, in the entire month of August, BYD registered 656 cars and held the top three positions on the list with the BYD Dolphin, BYD D1, and BYD YUAN models. All other automakers registered 511 cars for the entire month of August, which means that BYD sold more cars (603) in just one Saturday than all competitors combined for the entire month of August.
BYD had already secured the top spot in the ranking of 100% electric vehicle registrations in August. A total of 656 cars hit the road across the country, a number six times larger than the second-place competitor, according to data from the Brazilian Electric Vehicle Association (ABVE).
BYD SEAL, launched less than a month ago, is already one of the company's best-selling models
The BYD DOLPHIN arrived to revolutionize the electric vehicle market. Priced at R$ 149,800.00, the model has already sold 4,500 units since its launch on June 28th and has become the best-selling 100% electric car of all time in the country.
BYD took 13 years from the first electric car to the one millionth electrified car. Then, it took 18 months from one million to three million cars and only 9 months from three million to five million cars, which left the factory in August this year.
BYD YUAN PLUS Clinches 2023 Latin America's 'EV of the Year' Award
Also, the YUAN PLUS won the Global Fleet 'EV of the Year' Award for 2023 in Latin America this September, and it was named the 'Best Buy of 2023' by Brazil's top automotive magazine, 'Quatro Rodas,' back in August. The BYD YUAN PLUS is BYD's best-seller in international markets, showcasing their leadership in the electric vehicle industry thanks to its cutting-edge tech and impressive features.
BYD, the world's leading manufacturer of new energy vehicles, is dedicated to providing zero-emission energy solutions that reduce global dependence on fossil fuels, ranging from solar energy capture to storage and its applications. In March 2022, BYD became the world's first automotive company to officially cease the production of vehicles with internal combustion engines.
About BYD
BYD is a multinational high-tech company devoted to leveraging technological innovations for a better life. Founded in 1995 as a rechargeable battery maker, BYD now boasts a diverse business scope covering automobiles, rail transit, new energy, and electronics, with over 30 industrial parks in China, the United States, Canada, Japan, Brazil, Hungary, and India. From energy generation and storage to its applications, BYD is dedicated to providing zero-emission energy solutions that reduce global reliance on fossil fuels. Its new energy vehicle footprint now covers 6 continents, over 70 countries and regions, and more than 400 cities. Listed in both Hong Kong and Shenzhen Stock Exchanges, the company is known to be a Fortune Global 500 enterprise that furnishes innovations in pursuit of a greener world.
For more information, please visit www.bydglobal.com.
About BYD Auto
Founded in 2003, BYD Auto is the automotive subsidiary of BYD, a multinational high-tech company devoted to leveraging technological innovations for a better life. Aiming to accelerate the green transition of the global transportation sector, BYD Auto focuses on developing pure electric and plug-in hybrid vehicles. The company has mastered the core technologies of the entire industrial chain of new energy vehicles, such as batteries, electric motors, electronic controllers, and automotive-grade semiconductors. It has witnessed in recent years significant technological advancements, including the Blade Battery, the DM-i and DM-p hybrid technology, the e-Platform 3.0, and the CTB technology. The company is the world's first carmaker to stop the production of fossil-fueled vehicles on EV shift and has remained top of new energy passenger vehicle sales in China for 9 years in a row.
Contact:
Asia-Pacific: Liya Huang, pr@byd.com tel: +86-755-8988-8888-69666
Europe: Penny Peng, PressEU@byd.com tel: +31-102070888
North America: Frank Girardot, frank.girardot@byd.com tel: +1 213 245 6503
Latin America: José Miranda, jose.miranda@byd.com tel: +56 9 96443906
Brazil: Pablo Toledo, pablo.toledo@byd.com tel: +19 3514 2554
Middle East and Africa: Nikki Li, li.namin@byd.com tel: +86-18938862670