The BYD ATTO 3 has been named 'VAB Electric Car of the Year 2023' by the Flemish Automobile Association (VAB) in Belgium. The jury of the annual election chose the ATTO 3 over nine major competitors.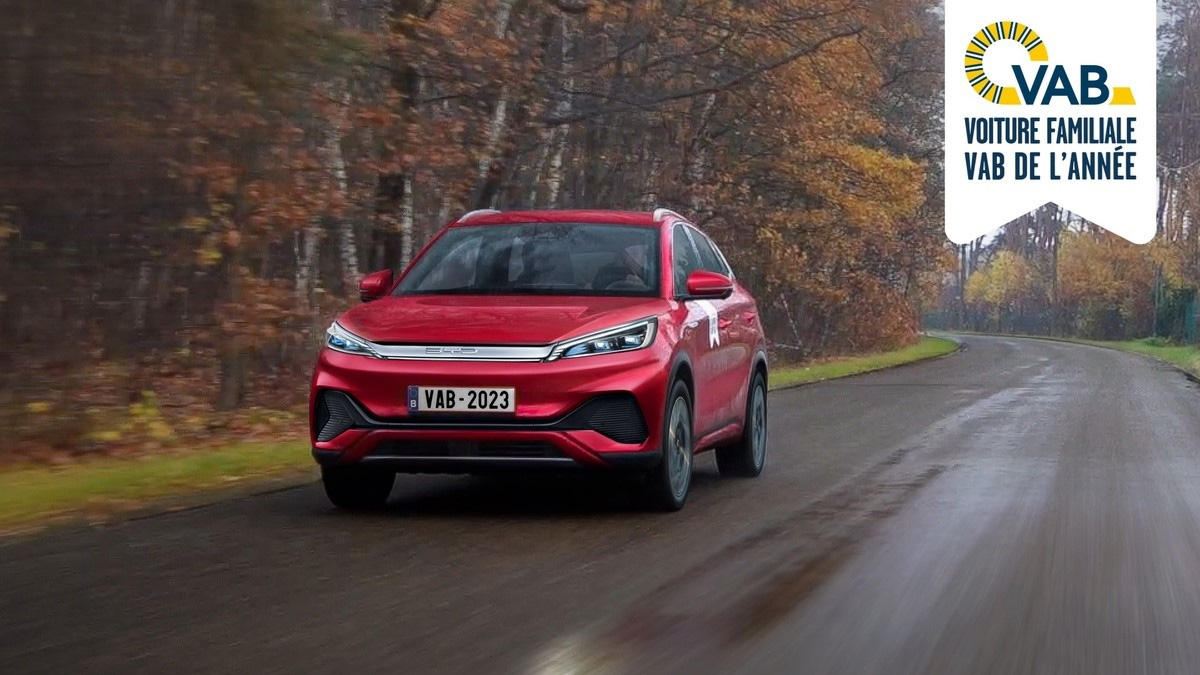 VAB is the Flemish Automobile Club and every year organizes a coveted competition for the best family cars in various categories. The 'VAB Electric Family Car of the Year 2023' is chosen every year by a jury of fifteen professional car journalists and 74 family jury members. They tested ten different models in three days at the Zolder circuit in Belgium and assessed the cars on many different aspects.

In the end, the jury favored the BYD ATTO 3, beating other finalists from Volkswagen, Renault, Citroën, Nissan, Cupra, MG, Aiways, Seres and SsangYong.

The BYD ATTO 3 has distinguished itself as the best VAB Family Car in the electric vehicle segment. The judges chose BYD ATTO 3 not only for its design, comfort, quality and practicality, but also awarded points for its high level of warranty, low cost per kilometer, spacious interior, high level of standard equipment and condition of advanced technological features.
Excellent verdict
The jury report was clear and concluded: "The BYD ATTO 3 outperforms the European competitors. It's a premium car for a competitive price." The jury also said it has "a fresh design and a solid finish". In addition, the judges praised its "Fresh design" and "youthful look of the vehicle", as well as the "futuristic cockpit, large seats, spacious interior, large luggage compartment, high efficiency and great handling."