BYD and Shell Recharge have teamed up to further improve the electric driving experience for BYD customers while reduce costs as well. Both existing and future BYD customers will receive an exclusive Shell Recharge platinum membership that offers discounted charging at Shell's fast and ultra-fast DC charging stations.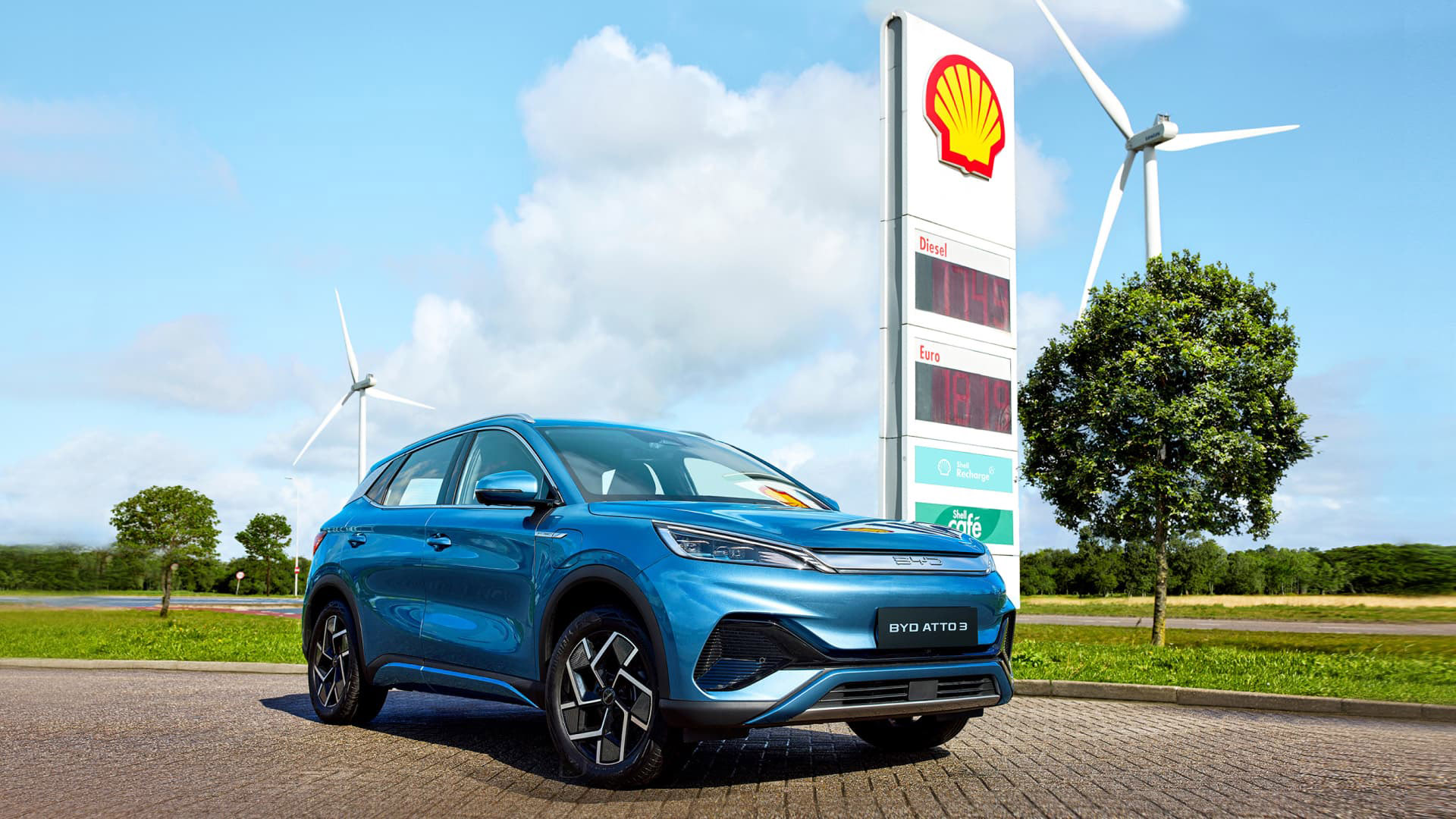 With this platinum membership, BYD customers have access to more than 300,000 charge points across Europe through Shell's growing network and one of the largest roaming networks on the continent today.
This partnership, with which BYD and Shell Recharge help accelerate the energy transition and improve charging experiences, including by offering highly favourable rates, is also aimed at business customers who choose a BYD to electrify their fleets.
Shell Fleet Solutions provides business customers with a wide range of products and services to manage their fleets efficiently and sustainably, including the hybrid Shell Card, a single payment solution that covers invoicing for traditional fuels, EV charging and alternative lower-carbon fuels.
In March 2022, Shell and BYD signed a strategic cooperation agreement and formed an EV charging joint venture in China. It currently operates more than 10,000 charge points in Shenzhen, BYD's home base, with the goal of expanding the network to other cities. With the deal between BYD and Shell Recharge, approximately 100,000 BYD customers in Europe already benefit from the platinum membership with discounted charging rates.