Marine aesthetics design
The front of the BYD Seal follows the X design concept, with the impressive and dynamic waistline, fully illustrating the combination of the sport and style.
iF Design Award winner
The stunning BYD SEAL is a true masterpiece of ocean-inspired design, boasting an X-shaped front end that exudes sportiness and style. It is a proud recipient of the coveted iF Design Award, cementing its superior design and innovation.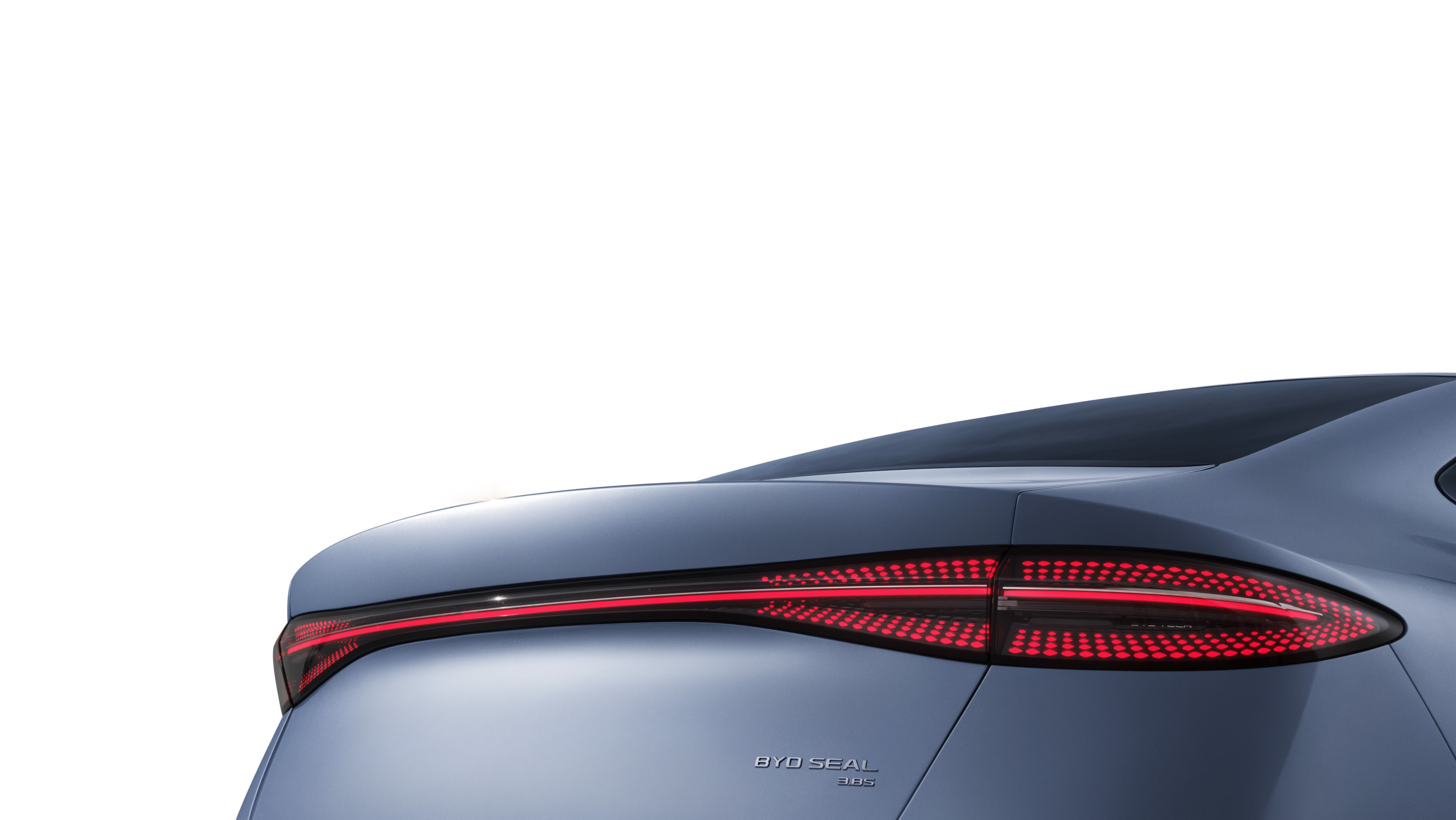 Brighter than ever
The headlights feature a unique double U-shaped light clusters that are staggered to provide a stereo effect. See the road like never before and experience a safer and more enjoyable driving experience. The taillight shape is arranged in a dot matrix and runs through the whole tail.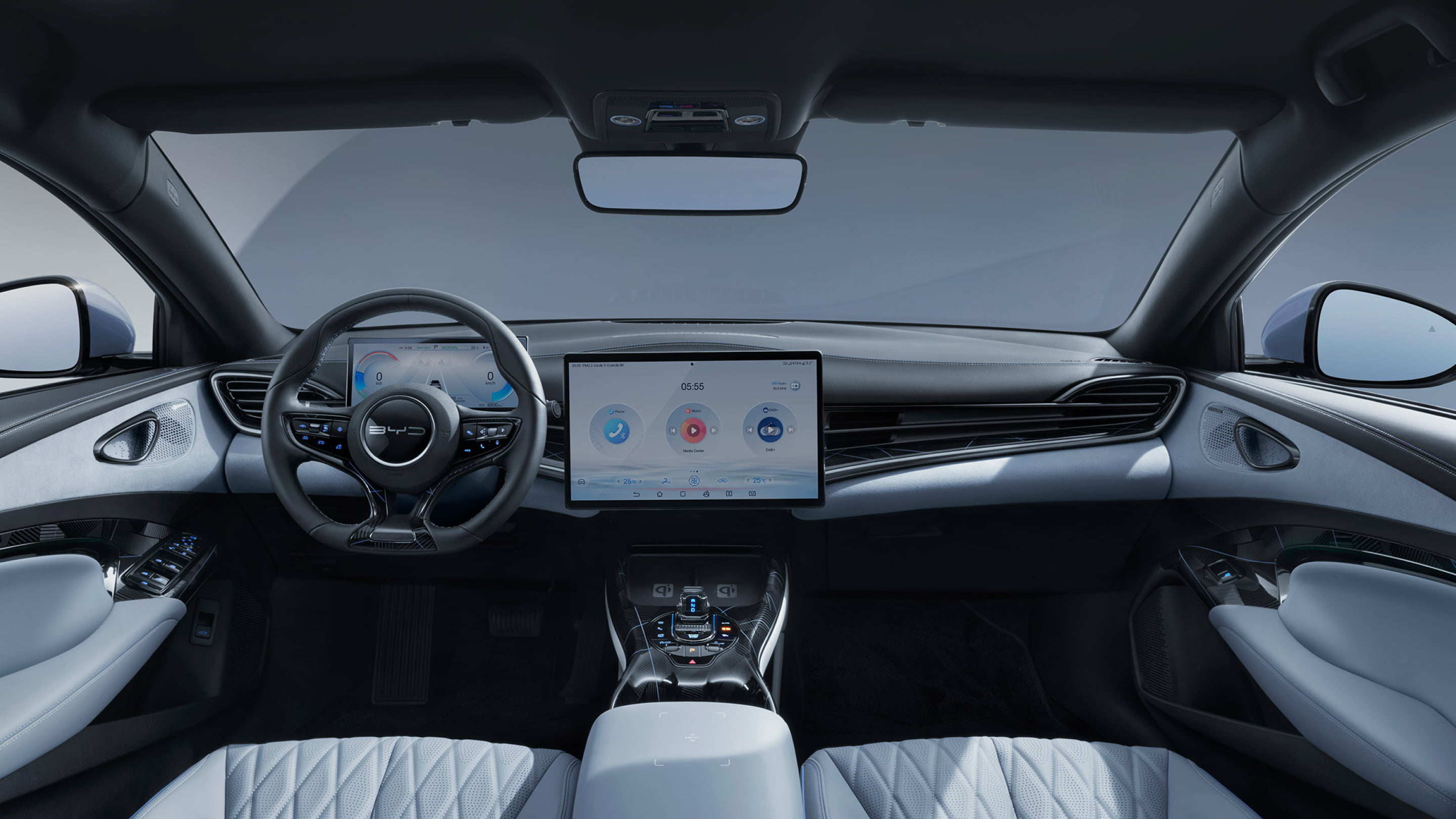 Rotatable touchscreen
The centre console features a 15.6-inch multimedia touchscreen with rotation function to make driving an easier and pleasant experience.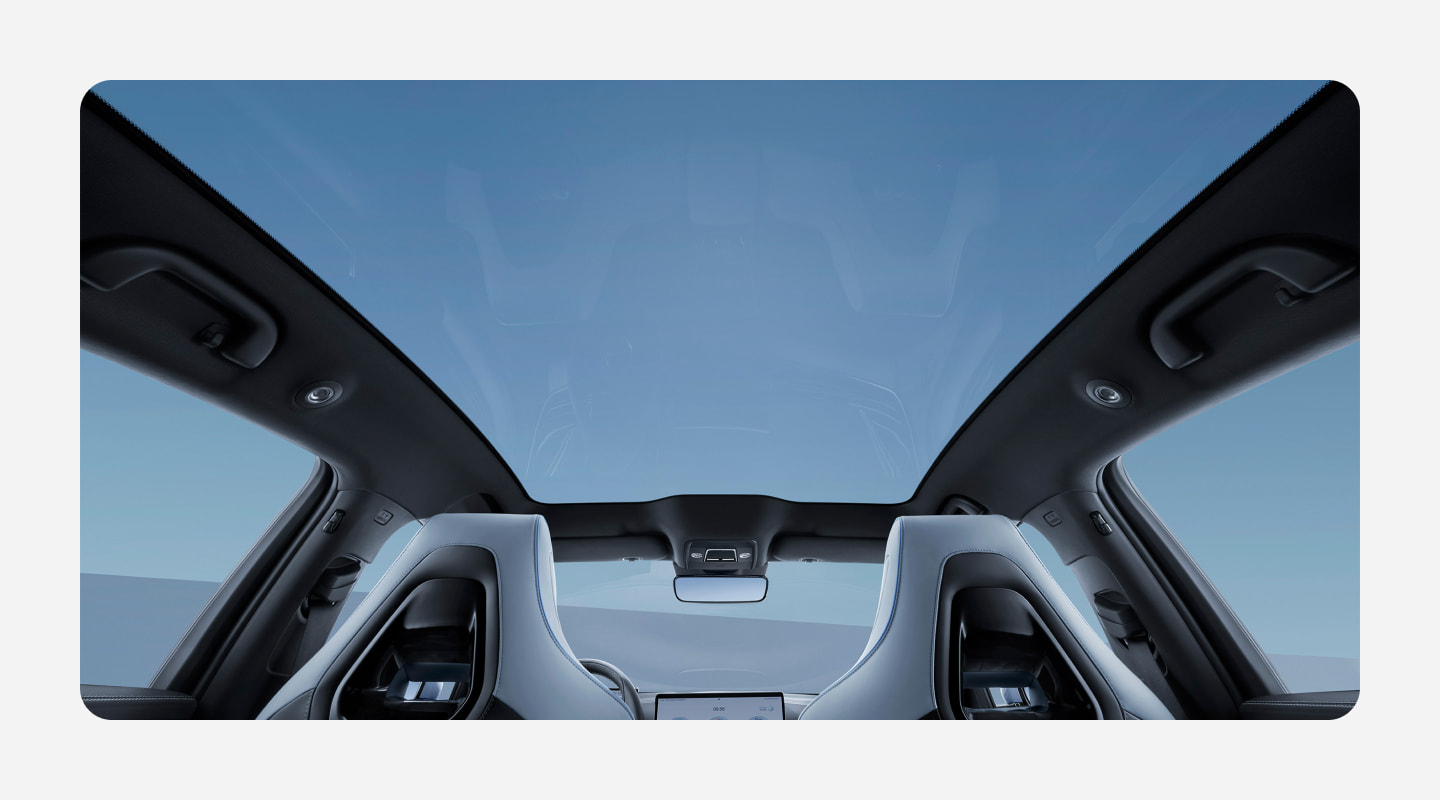 Panoramic sunroof
Enjoy the beauty of the outdoors with a panoramic sunroof. Feel the freedom of an open sky, and take in the natural light that fills the interior of your car.
Immersive driving theatre
Experience a truly immersive driving theatre with our high-quality audio system. Our HIFI Dynaudio Premium Sound boasts 12 state-of-the-art speakers that deliver unparalleled acoustic performance.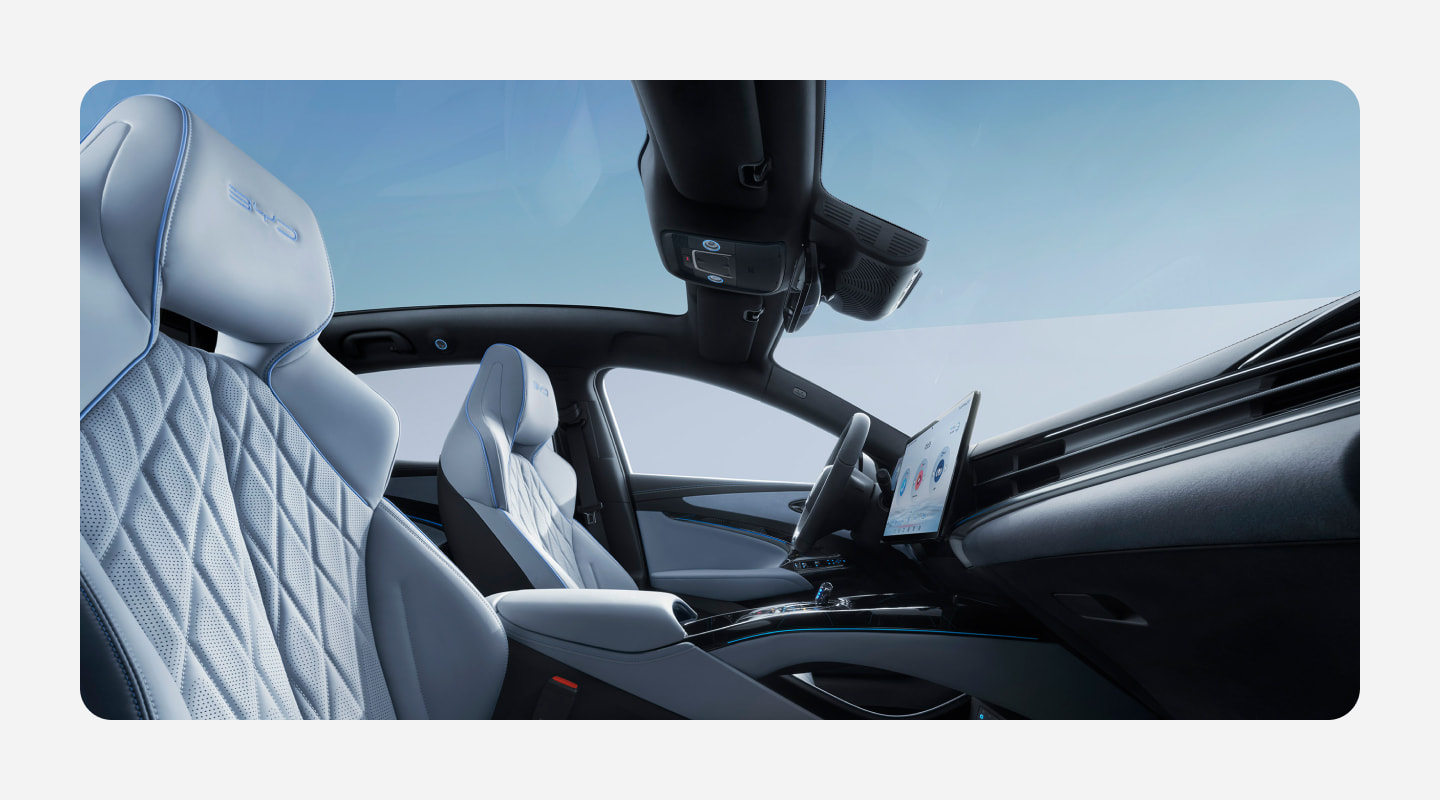 Integrated sport seats
The integrated sport seats are engineered with ergonomic principles to maximize comfort during your driving experience. The heated front seats are electrically adjustable to meet your demands and preferences for a more enjoyable ride.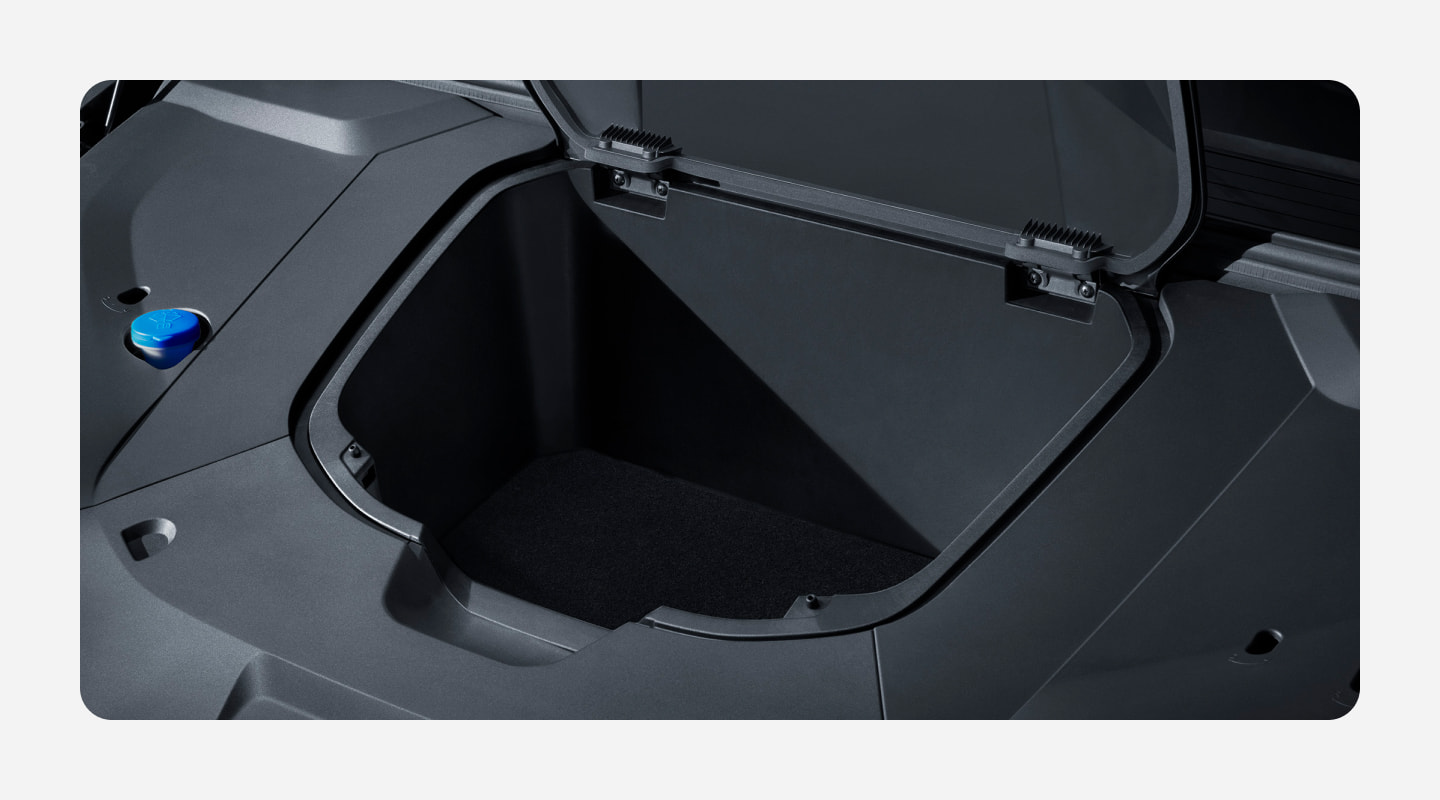 Smart Storage
BYD SEAL not only features a spacious 400L trunk in the rear, but also boasts an additional 53L of storage space in the front trunk with cover. This provides a smart and practical solution for all your travel storage needs.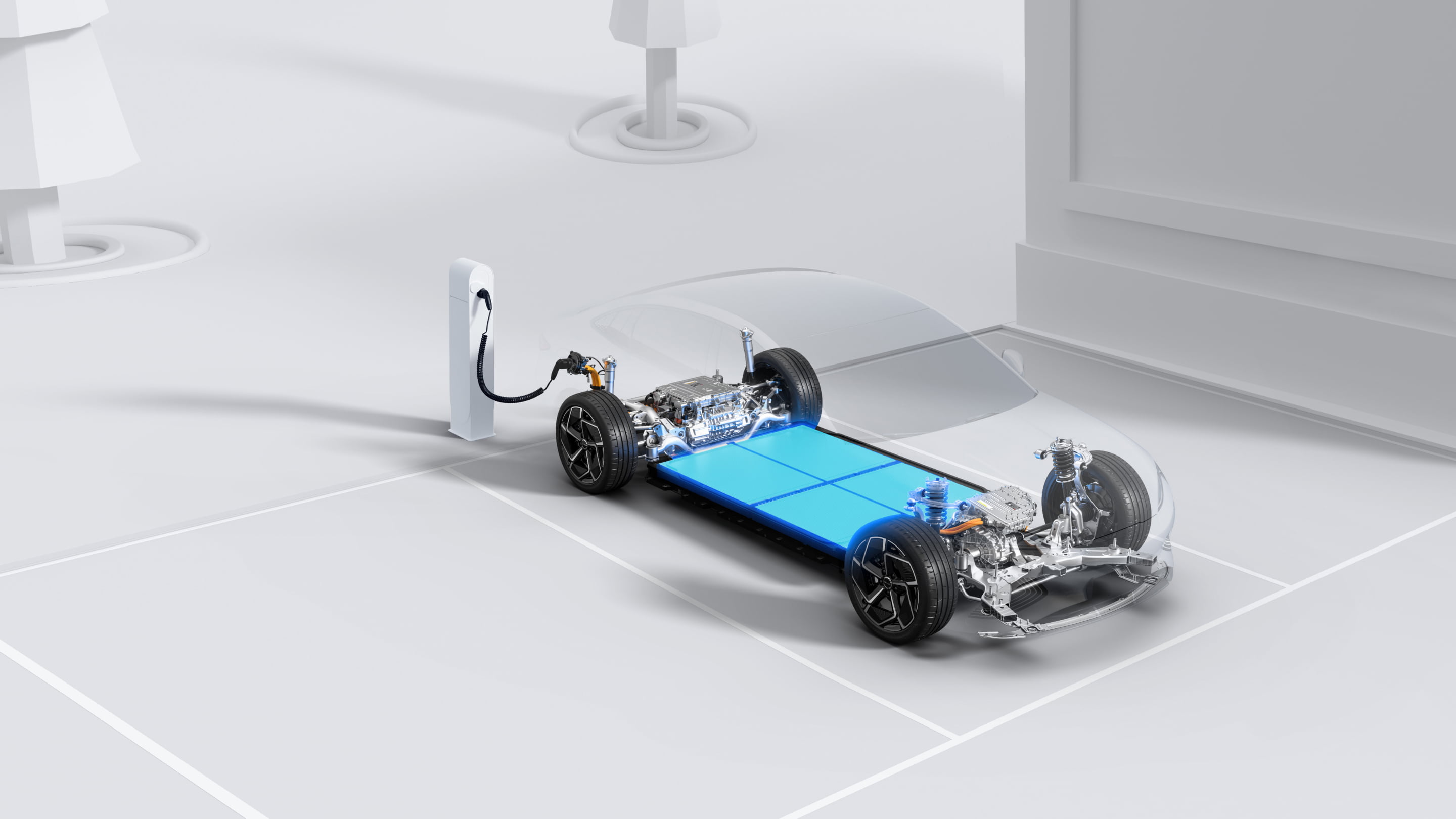 Charging
High-speed charging is not a problem. You can charge your BYD SEAL in just 26 mins with DC capacity of 150kW (from SOC 30% to 80%). AC 11kW makes charging at home more convenient and easy.
Performance
Get ready to embark on an exciting road trip with your BYD SEAL ! Featuring a high-performance electric motor of 390kw, the four-wheel drive version can easily accelerate from 0-100km/h in just 3.8 seconds, a truly exhilarating driving experience that's sure to leave you in awe.
CTB (cell-to-body) Technology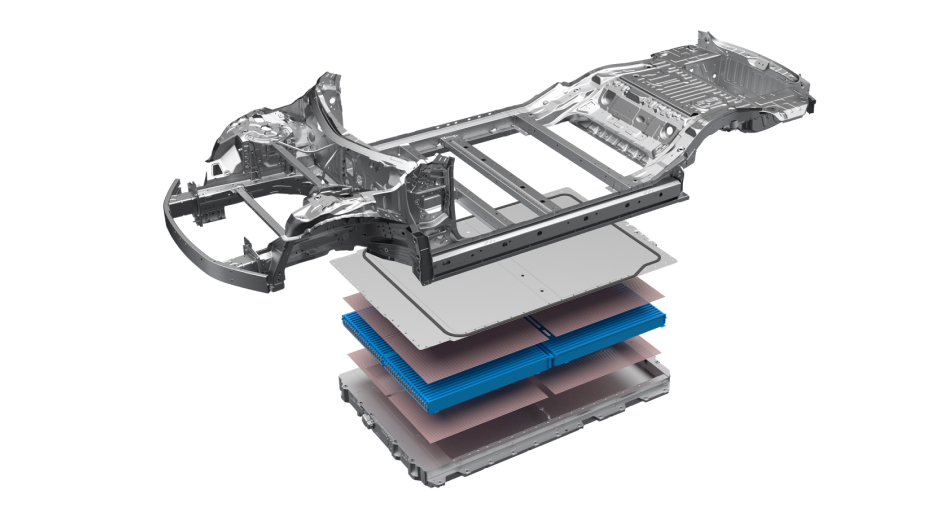 BYD SEAL is the first model equipped with in-house developed CTB technology.
The cutting-edge technology integrates the Blade Battery seamlessly into the car's body, forming a strong "sandwich" structure that can achieve a remarkable torsional rigidity of 40,500 N·m/°, equivalent to luxury cars.
With CTB technology, the Blade Battery is more than an energy source. It is also a structural component capable of withstanding significant force.
iTAC (intelligence Torque Adaption Control) System 
The BYD SEAL takes it up a notch with the latest iTAC technology.
With iTAC, vehicle dynamics restoration has evolved beyond traditional methods of power take-off reduction. Instead, it intelligently allocates drive torque, utilizing torque shift, appropriate torque reduction, and negative torque output.
This advanced system efficiently minimizes or eliminates skidding, unlocking the full potential of the vehicle's power. Not only does it enhance safety, but it also elevates the overall handling comfort, ensuring a smooth and secure driving experience.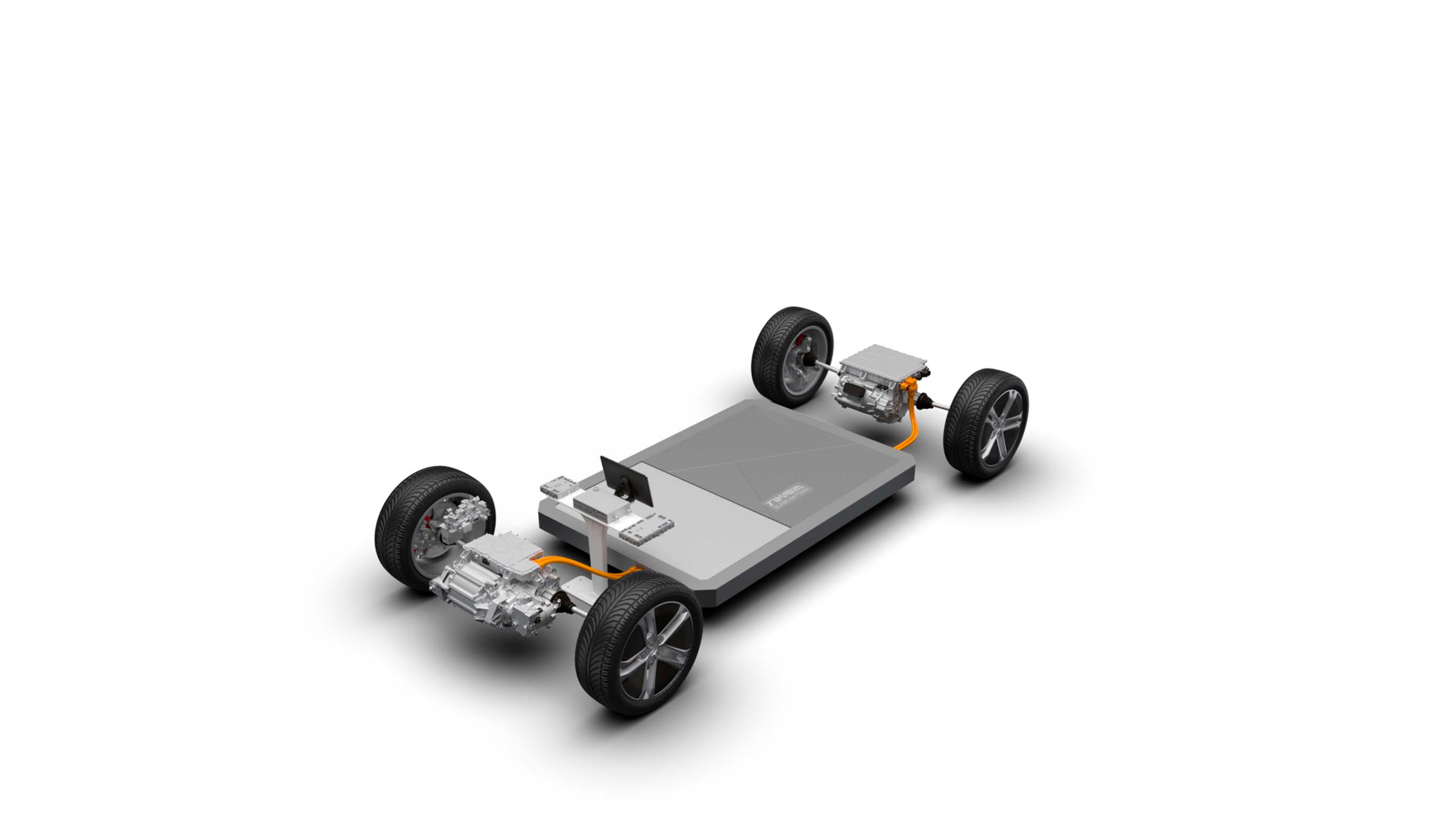 e-Platform 3.0
BYD SEAL is equipped with the all-new BYD e-Platform 3.0 designed exclusively for pure electric vehicles.
Giving full play to the advantages of intelligence, efficiency, safety and aesthetics, e-Platform 3.0 aims to promote NEVs' performance in safety and low-temperature driving range as well as improve intelligent driving experiences, to build more efficient and safer new intelligent EVs.
BYD Blade Battery
BYD has been a pioneering name in the battery industry for more than 28 years. Our latest game-changing Blade Battery has passed a series of extreme tests in rigorous conditions making it one of the world's safest batteries.
Enhanced safety

The raw material, lithium iron phosphate has a number of beneficial characteristics: slow heat generation, low heat release and non oxygen release. The unique flat rectangle shape also improves cooling efficiency and preheating performance. Blade Battery has safely passed the nail penetration test without emitting fire or smoke.

Nail penetration test

The nail penetration test is regarded as one of the most rigorous ways to test the thermal runaway of batteries. The purpose is to simulate an internal short circuit of the battery. This is usually caused by external sharp metal objects penetrating the battery in a severe traffic accident. The Blade Battery passed the nail penetration test, without emitting smoke or fire. The surface temperature only reached 30 to 60°C.

Optimised strength

Arranged in an array in one pack, each cell serves as a structural beam to help withstand the force. The aluminum honeycomb-like structure, with high-strength panels on upper and lower side of the pack, greatly enhances the rigidity in vertical direction. It is this revolutionary design that gives optimised strength to the Blade Battery.

Longer range

The space utilisation of the Blade Battery has been increased by over 50% compared with the traditional battery packs, which provides enhanced energy density and delivers longer range.

Longer lifecycle

Blade Battery has a long battery life with over 5000 charge and discharge cycles.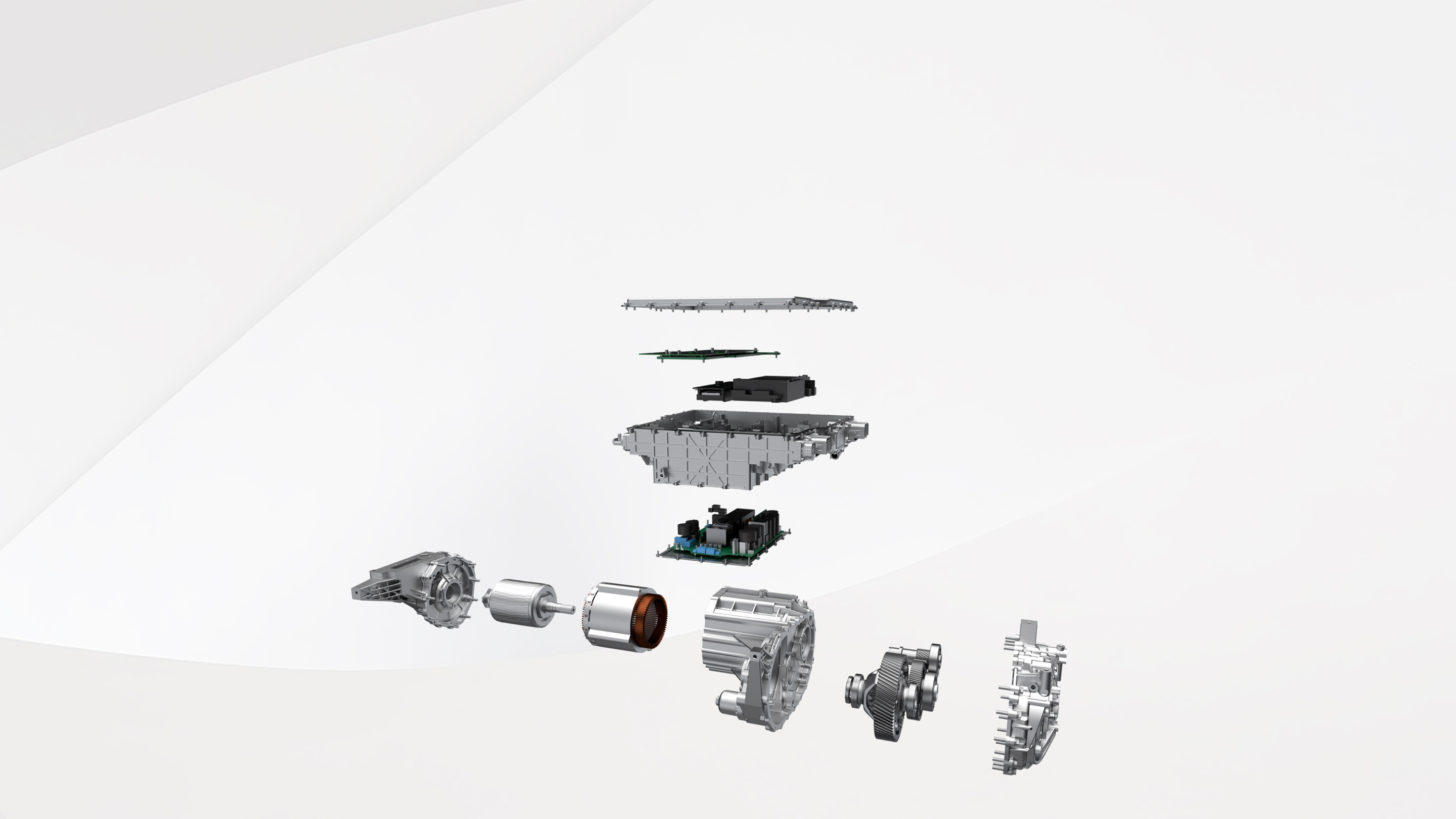 The world's first mass-produced 8-in-1 electric powertrain
BYD has an exceptional vertical integration capabilities within the supply chain. BYD integrates 8 key components incorporating VCU, BMS, MCU, PDU, DC-DC controller, on-board charger, drive motor and transmission, producing the world's first mass-produced 8-in-1 electric powertrain system, greatly optimising space utilisation and energy efficiency.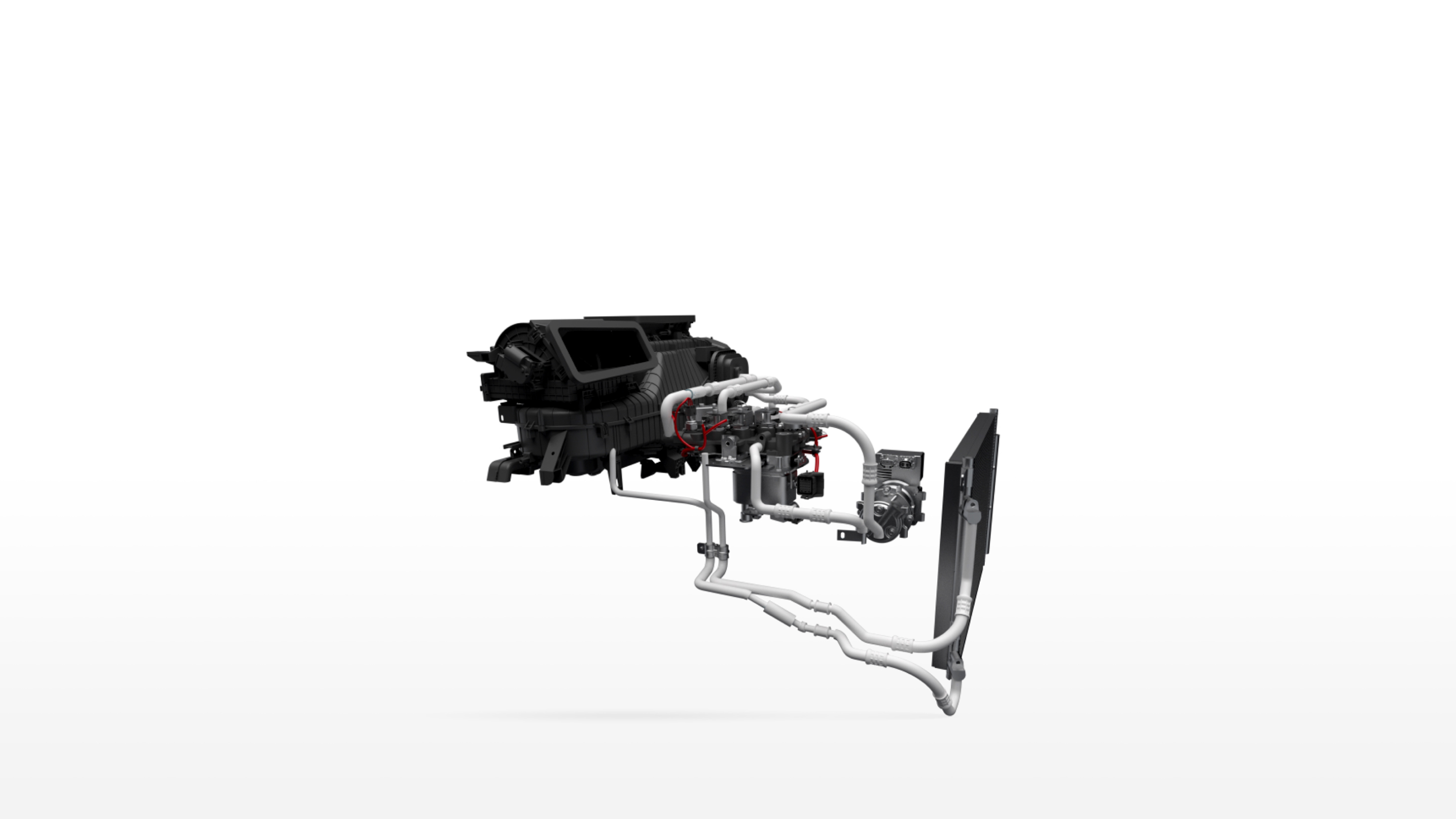 High efficiency heat pump system as standard
An advanced energy-saving heat pump system comes as standard. Reliably operating in a broad range of temperatures, the system is designed to highly utilise residual heat from surroundings, the powertrain, passenger compartment and even the batteries. It enhances the thermal efficiency and reduces energy loss whether heating or cooling. Therefore, the low-temperature driving range is increased.