BYD, the world's No. 1 manufacturer of New Energy Vehicles, in partnership with the authorized local dealer RSA, unveils two new Ocean Series models including the C-Segment BYD DOLPHIN and the D-Segment BYD SEAL sedan. The launch event was attended by 200 distinguished guests, marking a significant milestone as the BYD brand further expands in Finland.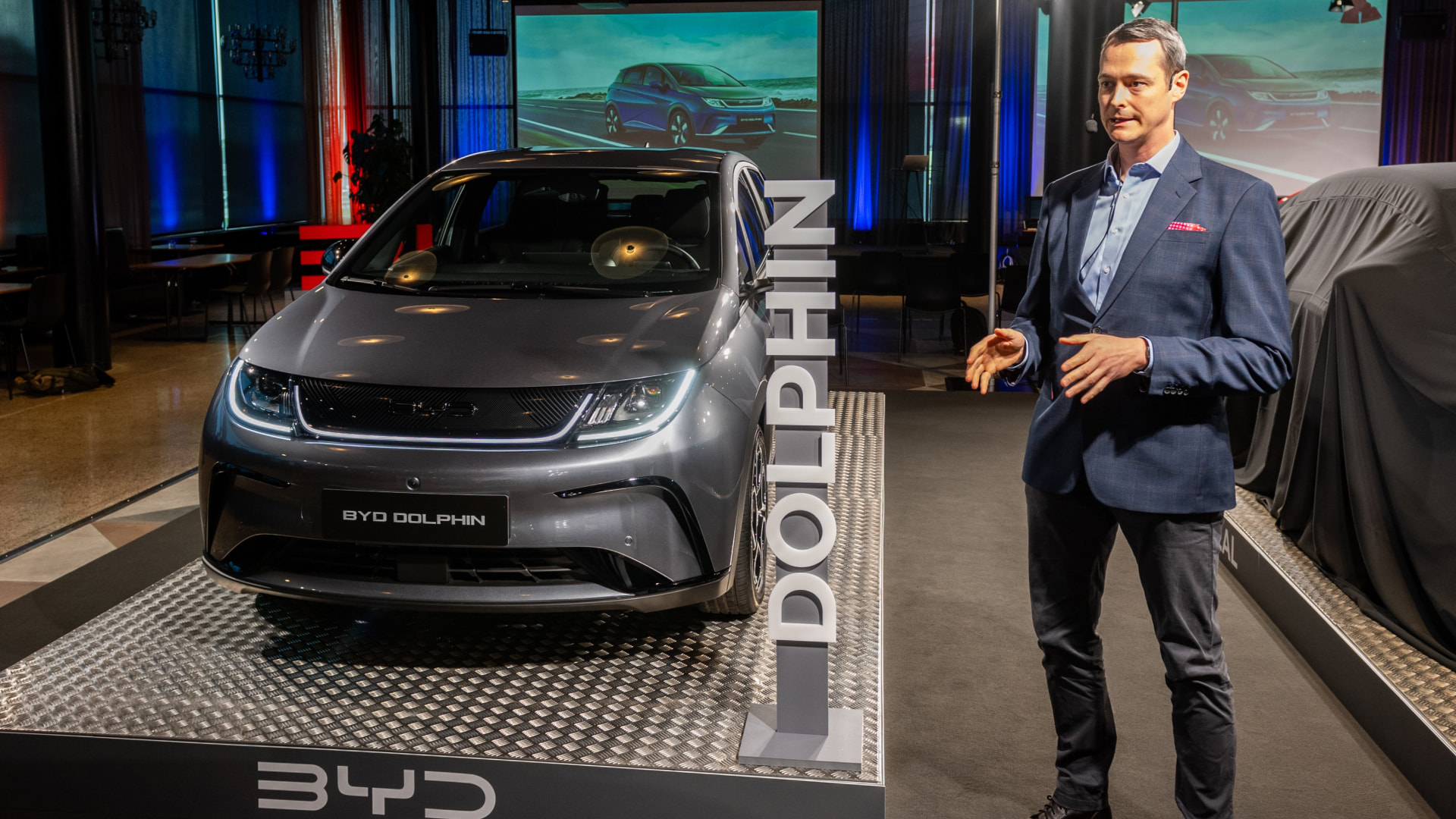 The BYD DOLPHIN in Finland Launch Event
The agile and versatile BYD DOLPHIN represents the embodiment of the Ocean Aesthetics design philosophy, conceived under the leadership of BYD's Global Design Director, Wolfgang Egger. With a generous 2700mm wheelbase, it offers space, ride comfort and sophistication. Equipped with BYD's intelligent cockpit system, the BYD DOLPHIN features a 12.8" intelligent rotating touchscreen, offering voice control, and both Apple CarPlay and Android Auto System compatibility.
Thanks to the highly integrated 8-in-1 electric powertrain, both safety and cruising range are enhanced. The vehicle also incorporates BYD's ultra-safe Blade Battery, providing an impressive WLTP range of 427km. Fast charging capabilities allow the BYD DOLPHIN to charge from 30% to 80% in just 30 minutes, ensuring a safe and convenient driving experience for users.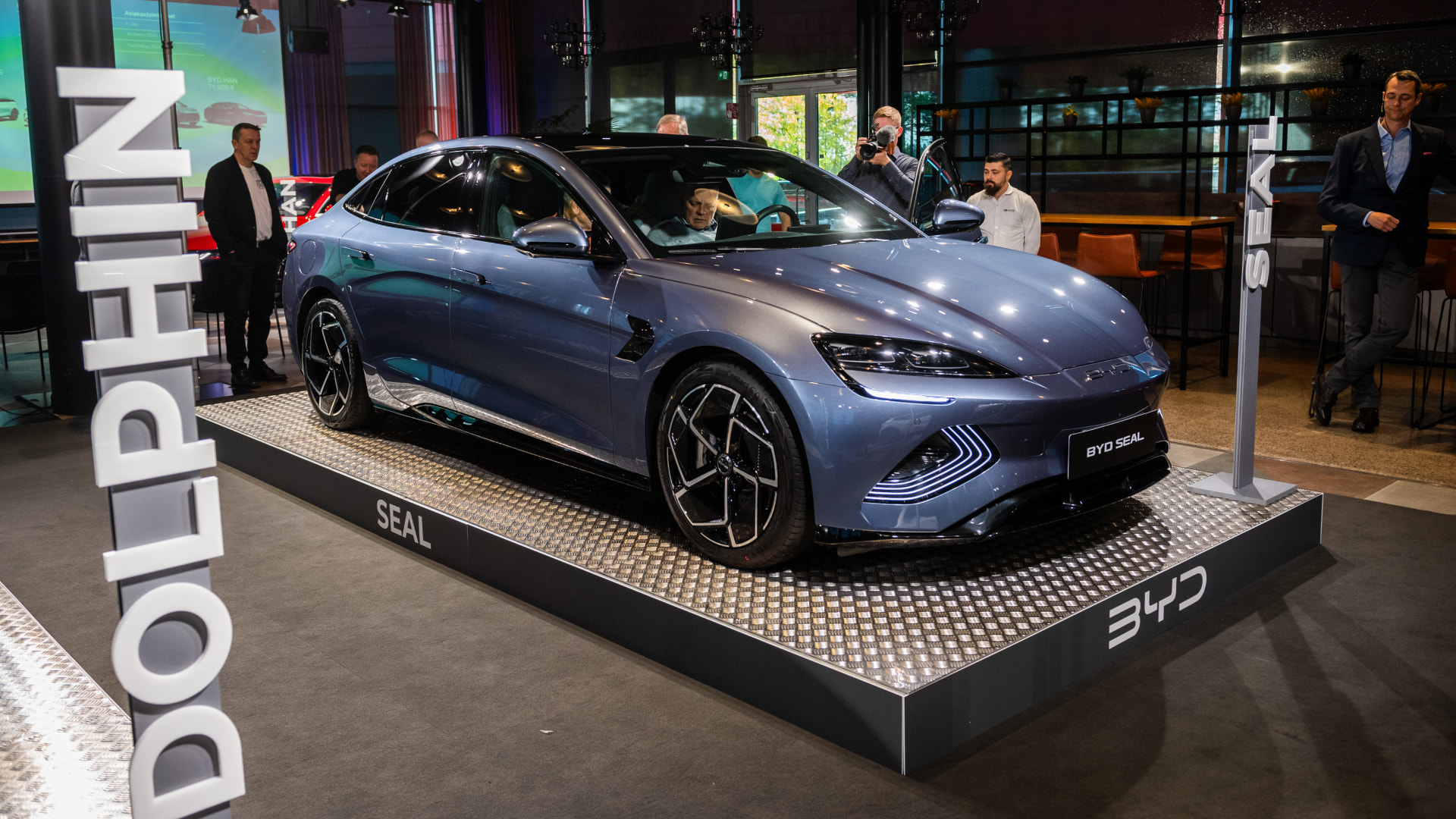 he BYD SEAL in Finland Launch Event
The second model in the Ocean Series to be launched is the dynamic and sporty BYD SEAL. It features revolutionary technologies such as pioneering the use of Cell-to-Body (CTB) technology combined with the BYD intelligent Torque Adaptation Control (iTAC) system. Its rear-wheel or all-wheel drive architecture, with double-wishbone front suspension, and rear five-link suspension offers a seamless blend of safety and handling, delivering an unparalleled driving experience. The BYD SEAL has an impressively aerodynamic design that seamlessly blends sleek contours with sports car-inspired elements. With a remarkable drag coefficient of just 0.219 Cd, and optimized lightweight construction, the BYD SEAL effortlessly glides through the air, maximizing its efficiency.
The BYD DOLPHIN and SEAL models will be available immediately at the BYD stores.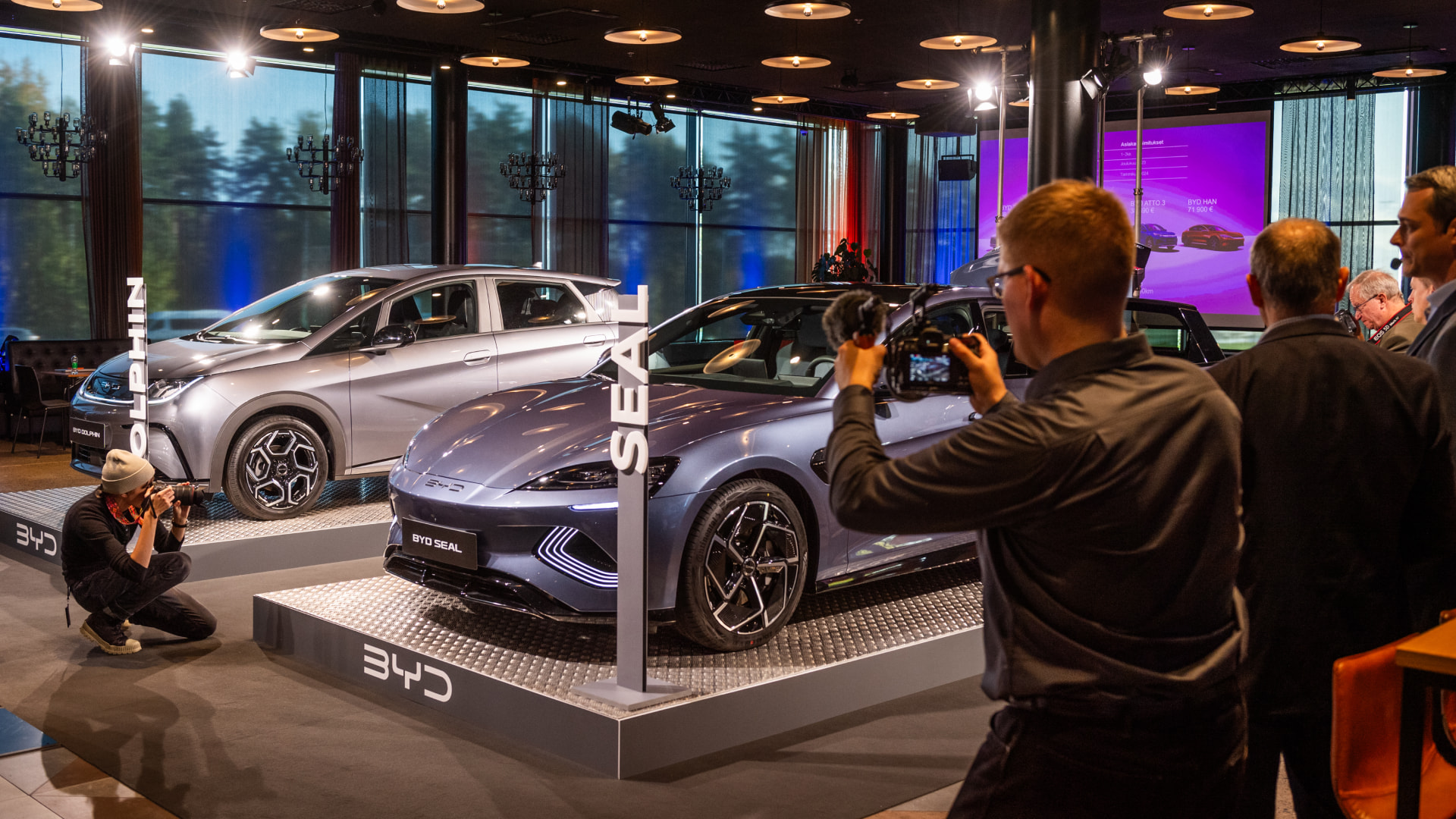 BYD DOLPHIN and BYD SEAL Launched in Finland
RSA is set to expand the network of BYD retailer stores following the launch of the new models. New stores will be opened across Tampere, Espoo, Vantaa, Pori, Kuopio, Jyväskylä, and other major cities in Finland.
Michael Shu, Managing Director BYD Europe said: "Our successful partnership with RSA continues to go from strength to strength with the further expansion of both new products and new retailers in Finland. The launch of our new BYD DOLPHIN and BYD SEAL models underscores our commitment to a greener and better future, and we are excited to offer these exceptional models alongside our existing BYD ATTO 3, HAN, and TANG models. This marks a new dawn for sustainable and innovative transportation solutions in Finland."