Need a rental car? There is a chance that you will end up in a BYD. The brand has signed an agreement with the internationally renowned car rental company SIXT for the European market. It marks the beginning of a comprehensive and long-lasting partnership that drives a shared vision to accelerate the adoption of electric mobility. The first all-electric BYD cars are already available to SIXT customers in Europe, with many more to follow.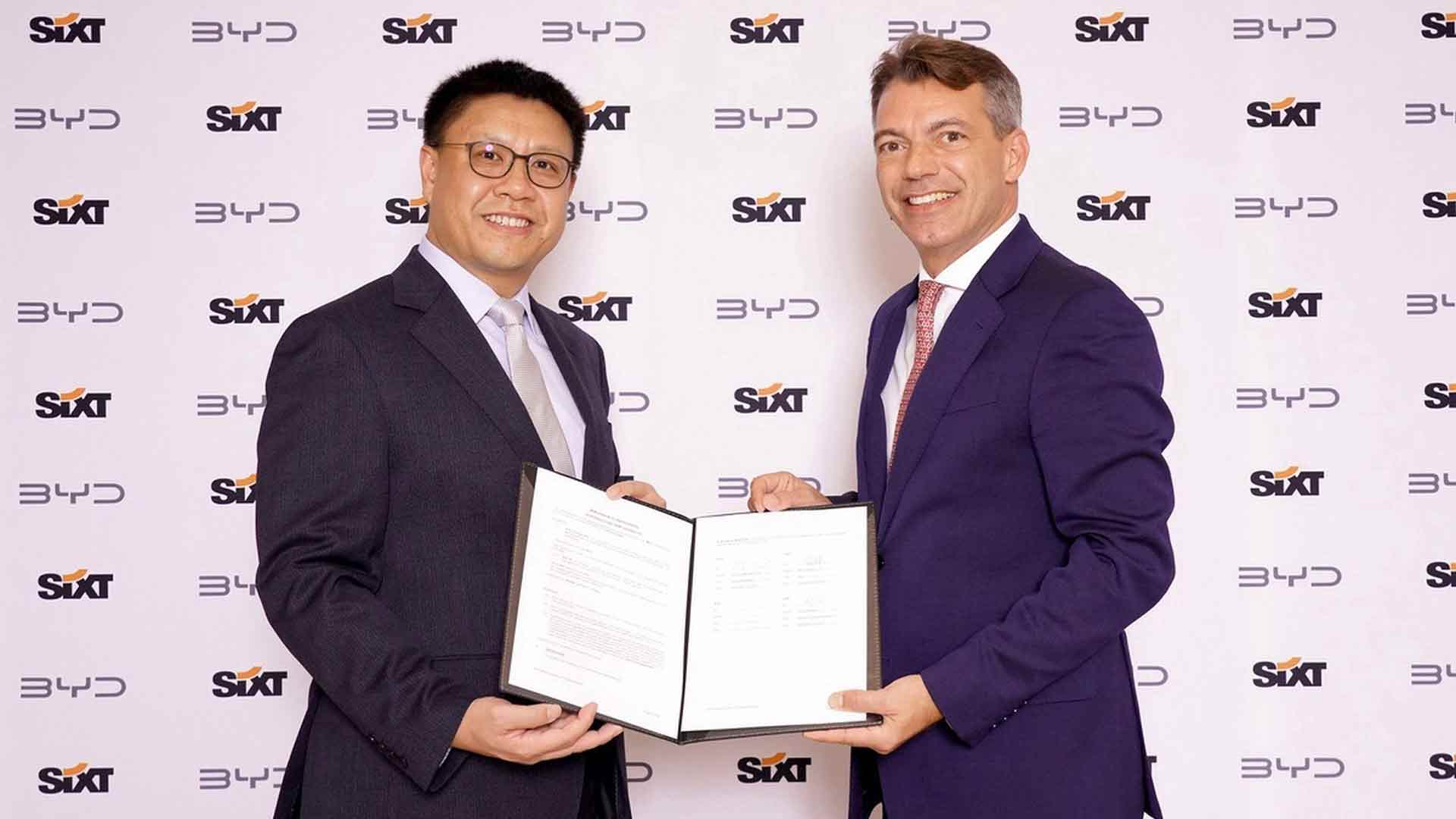 Left: Michael Shu, General Manager and Managing Director, BYD Europe and International Cooperation Division; Right: Vinzenz Pflanz, Chief Business Officer responsible for sales and vehicle purchase, Sixt SE
The collaboration began with an initial order from SIXT for several thousand full-electric BYD cars, with the first delivered in the fourth quarter of 2022. SIXT is expected to deploy an additional 100,000 electric BYD vehicles in the next six years.

As the world leader in new energy vehicles, BYD is unwavering in its commitment to reducing carbon emissions through technological innovation. BYD Europe has been at the forefront of zero-emission public transport for over a decade, and with its new partnership with SIXT, it is now bringing its innovation to the car rental market. BYD's expertise and ethos support SIXT's sustainability strategy, which aims to electrify between 70% and 90% of its fleet by 2030.

SIXT customers in Germany, France, the Netherlands and the United Kingdom are the first to be able to experience the BYD vehicles. With nearly 2,100 locations in more than 100 countries, SIXT is a leading international mobility provider with a wide range of premium services – from car rental, car sharing, trip registration to car subscriptions.

SIXT offers customers a range of high-tech BYD electric vehicles, starting with the BYD ATTO 3, an expressive and dynamic C-segment SUV built on BYD's latest e-Platform 3.0. All models are well suited to the expectations and needs of European customers, with a premium experience and comprehensive specifications.