Amman, Jordan - On March 9, BYD Auto Industry Company Limited (hereinafter referred to as "BYD") and Mobility Solutions Auto Trade Company jointly held a press conference for the launch of BYD passenger vehicles, and jointly provided new energy passenger vehicle products that consumers love for the Jordanian market.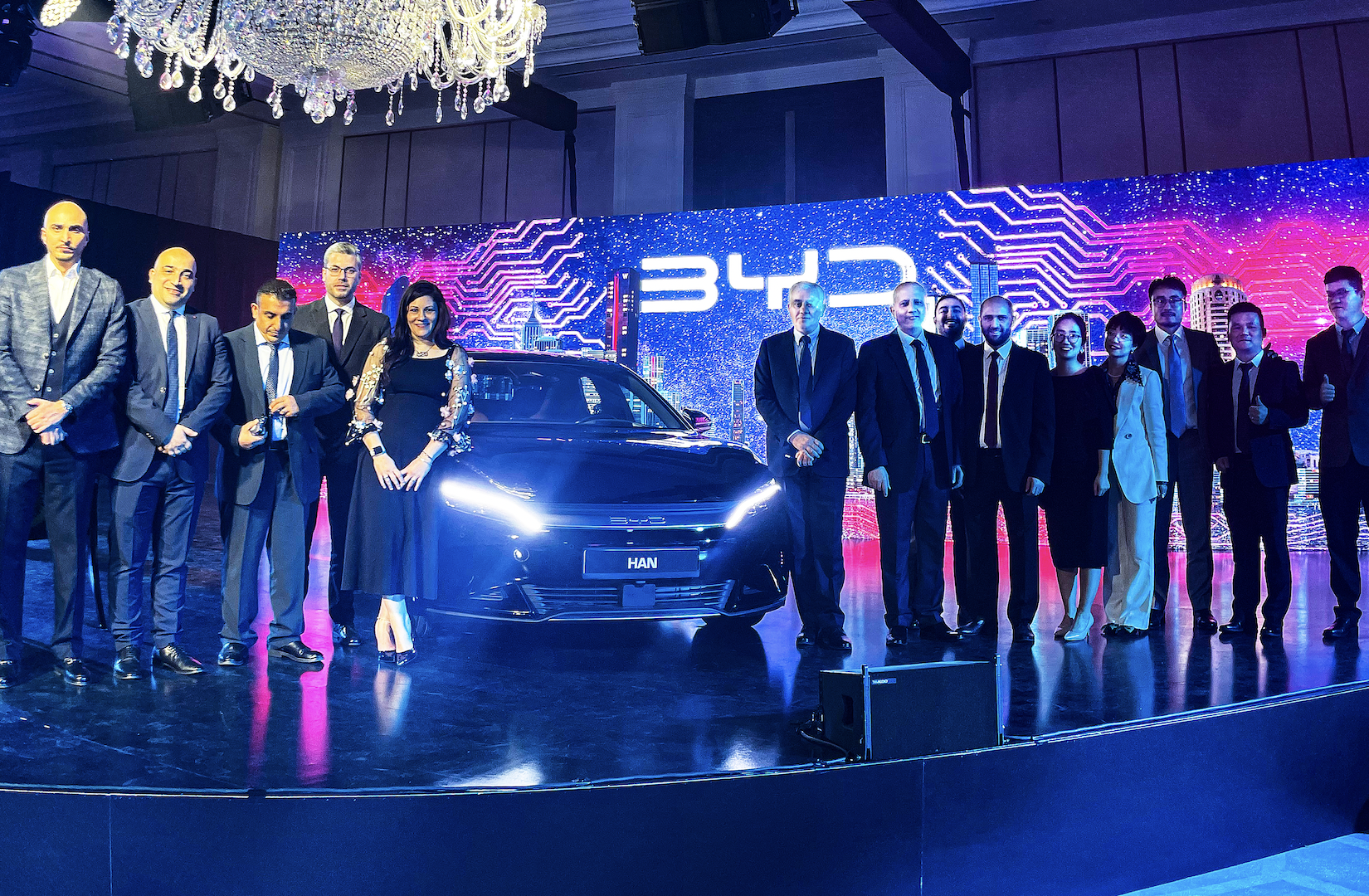 From left: Mobility Solutions team, and BYD Middle East Regional team celebrating the HAN reveal in Jordanian Market
At this press conference, BYD showcased four highly praised models. BYD Dolphin is the first model to adopt the "Ocean Aesthetics" design concept. It is also the first mass-produced model based on BYD e-Platform 3.0, providing users with a safer and more comfortable driving experience. BYD TANG EV is a luxury medium-sized SUV with a powerful 520 horsepower and a new electric four-wheel drive system, allowing users to enjoy driving pleasure. BYD ATTO 3 offers an excellent battery life and convenient charging methods, making it an ideal choice for urban travel. BYD HAN is the flagship model, allowing users to enjoy long driving range and excellent driving performance. These models represent BYD's commitment to future sustainable development and intelligent travel.
Sales Director of BYD Middle East Region Adam Peng said at the press conference, "This conference is not only our first stop in the Middle East market this year, but also a milestone for our in-depth integration into the Middle East market. BYD and Mobility Solutions Auto Trade Company jointly bring the advanced new energy vehicle products and services to Jordan, demonstrating our technical strength and professional capabilities. The success of this conference has brought new opportunities for the Jordanian auto market. We believe that with the joint efforts of BYD and Mobility Solutions Auto Trade Company, we will inject more new impetus and vitality into the market."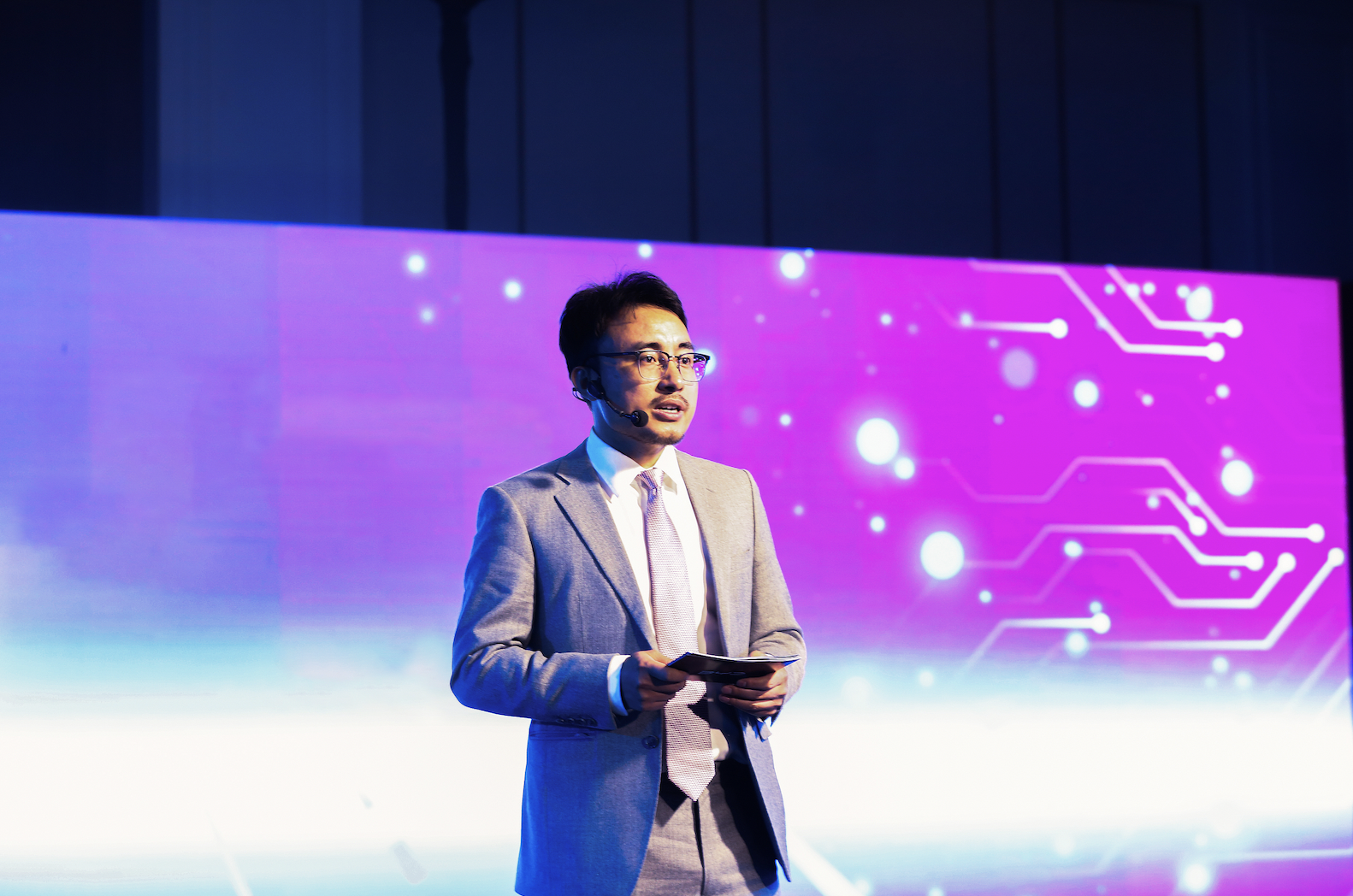 Adam Peng, Sales Director of BYD Middle East Region delivered a speech
Bustami & Saheb Group CEO Eng.Ekrimeh Mahasneh said, "We are delighted to launch BYD vehicles in Jordan. A brand synonymous with innovation, quality and sustainability. This launch marks a significant milestone in our mission to accelerate the adoption of sustainable transport solutions in the region, and in making a positive impact on the future of mobility in Jordan."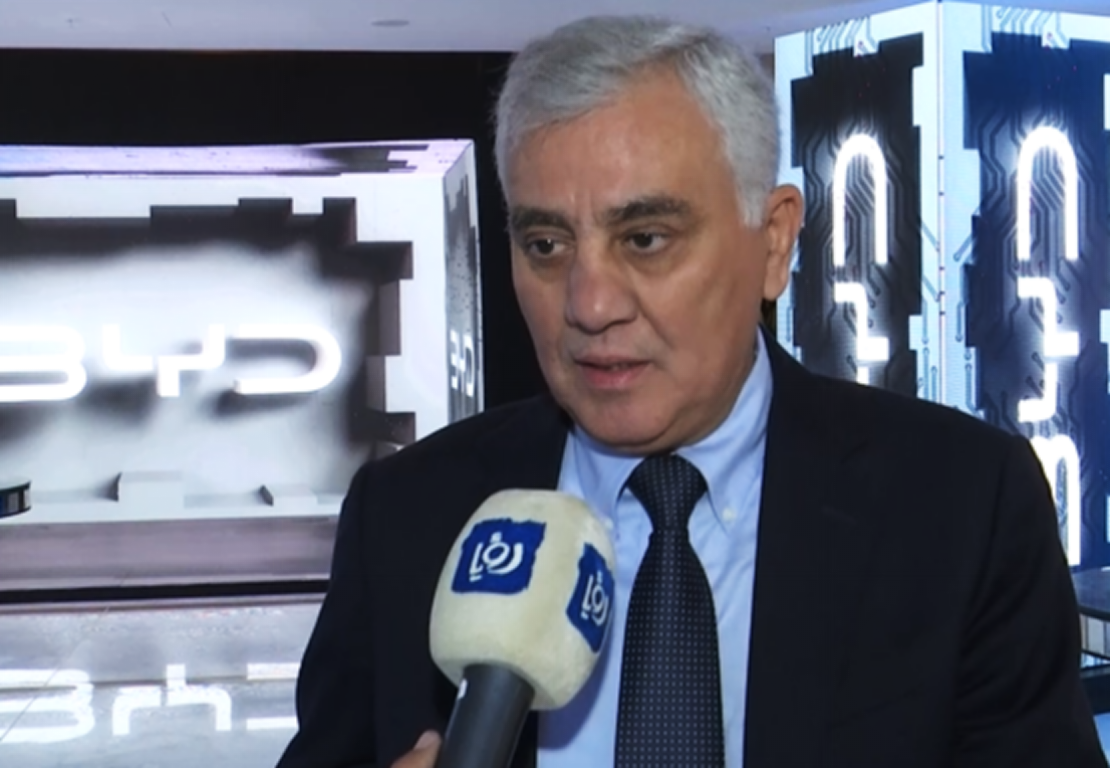 Eng. Ekrimeh Mahasneh, Bustami & Saheb Group CEO delivered a speech
Ammar Al-Jabari, General Manager of Mobility Solutions Auto Trading Company, added, "With BYD's advanced electric vehicles, we are confident to provide Jordanian customers with an unparalleled driving experience that is not only environmentally friendly but also offers great value for money."
In addition to product highlights, the press conference also announced the strategic cooperation plan between BYD and Mobility Solutions Auto Trade Company. The two parties will carry out in-depth cooperation in sales, after-sales, maintenance and other aspects to provide consumers in the Middle East with better service and support. This is also an important step for BYD to continue to develop in the Middle East market. We will continue to work with our partners to jointly promote the development of the Middle East market.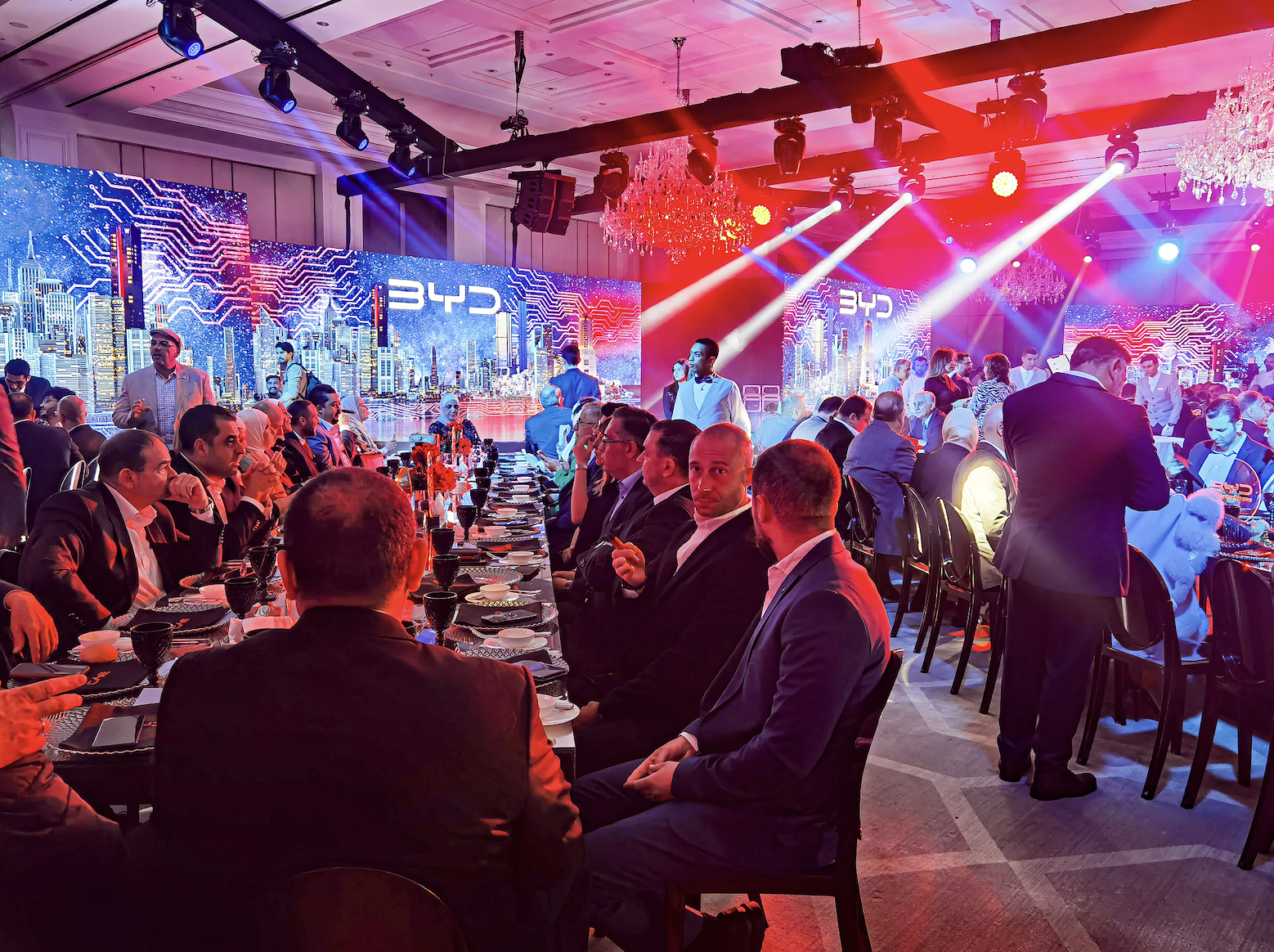 Grand event at the press conference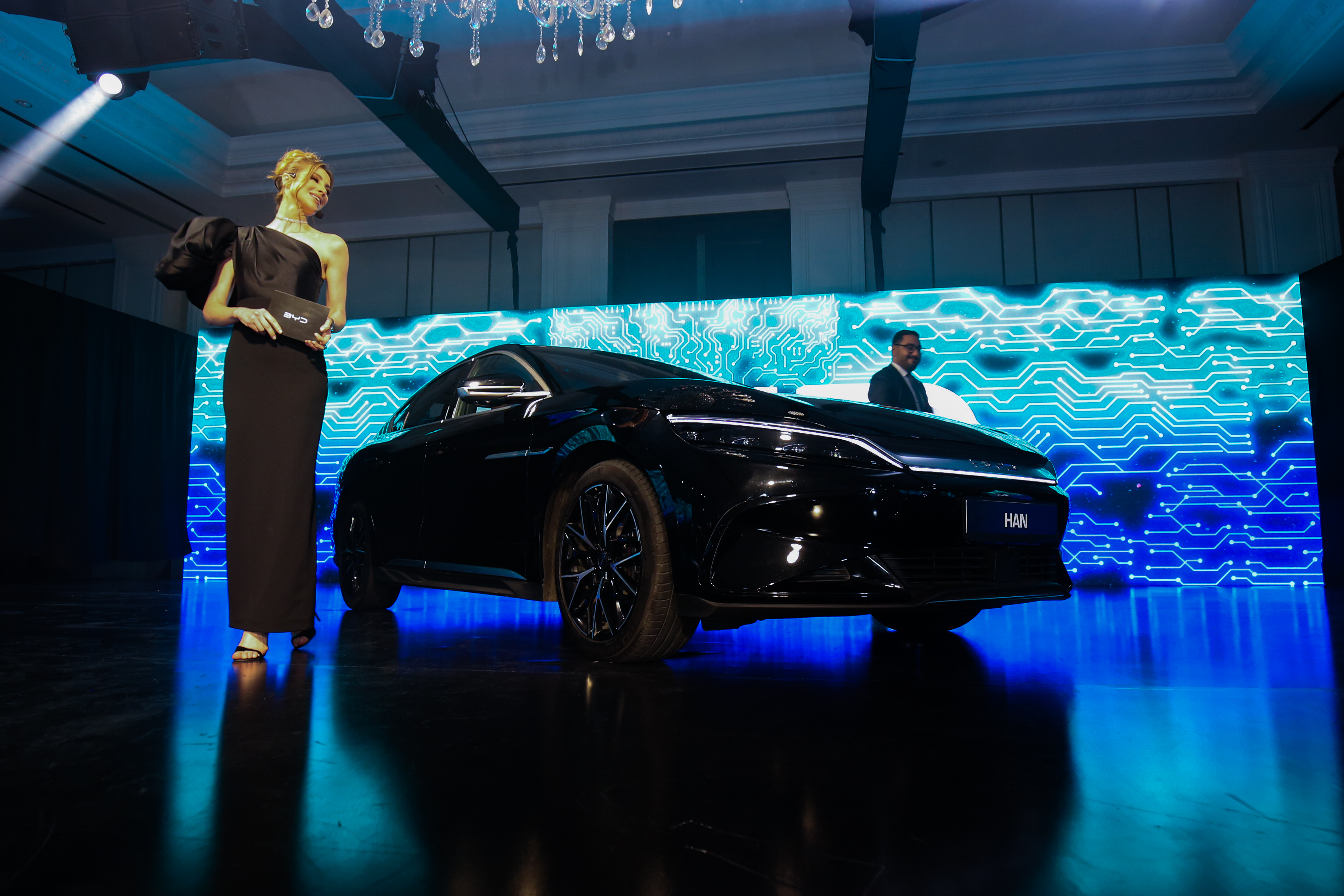 BYD HAN at the press conference