The company is called Build Your Dreams, but if you look at the overall development and growth of the car brand, 'Dreams Come True' would also have been appropriate. Because BYD has further strengthened its position as a leading manufacturer of New Energy Vehicles (NEVs) with the production of its five millionth battery-powered vehicle. This makes the car manufacturer the first in the world to reach this great milestone.
Due to its growing portfolio of beloved vehicles in many different market segments, characterized by groundbreaking battery and powertrain technology, BYD's worldwide growth is taking on unprecedented proportions.
Amazing growth figures
To give you an idea of how fast the company growth continues: it took BYD thirteen years to produce one million vehicles. Just eighteen months later, by the end of 2022, the three millionth vehicle rolled off the assembly line. And now, astoundingly just nine months later, BYD has already passed the five million NEV mark. With this remarkable upward spiral, BYD is currently one of the fastest growing car manufacturers in the world.
In 2022, BYD sold more than 1.86 million NEVs, which is a collective term for plug-in hybrid and pure electric vehicles. The momentum continued in 2023, as the company reached an impressive cumulative sales volume of 1.5 million units from January to July, including a notable 92,469 units sold overseas which exceeded the total overseas sales for the entire year of 2022.
Strategic rollout
BYD has been actively expanding its global presence since 2010, strategically introducing electrified buses and taxis to make public transport more sustainable. With a decade of dedicated efforts, BYD's electrified public transport solutions are now operational in over 400 cities across more than 70 countries. Meanwhile, BYD's electrified passenger cars have now made a mark in over 54 countries.
Trailblazer in the market
Since its foundation in 1995, BYD has consistently been at the forefront of technological advancements. Innovations like the Blade Battery, DM-i Super Hybrid System, e-Platform 3.0, CTB Technology, e4 Platform, and the DiSus Intelligent Body Control System, have set new standards in the industry and solidified BYD's position as a trailblazer in the electric vehicle market.
As of July 2023, fuelled by a robust team of more than 90,000 R&D professionals, BYD has showcased its innovative prowess by filing for over 40,000 patents on a global scale, with more than 28,000 of these patents already approved.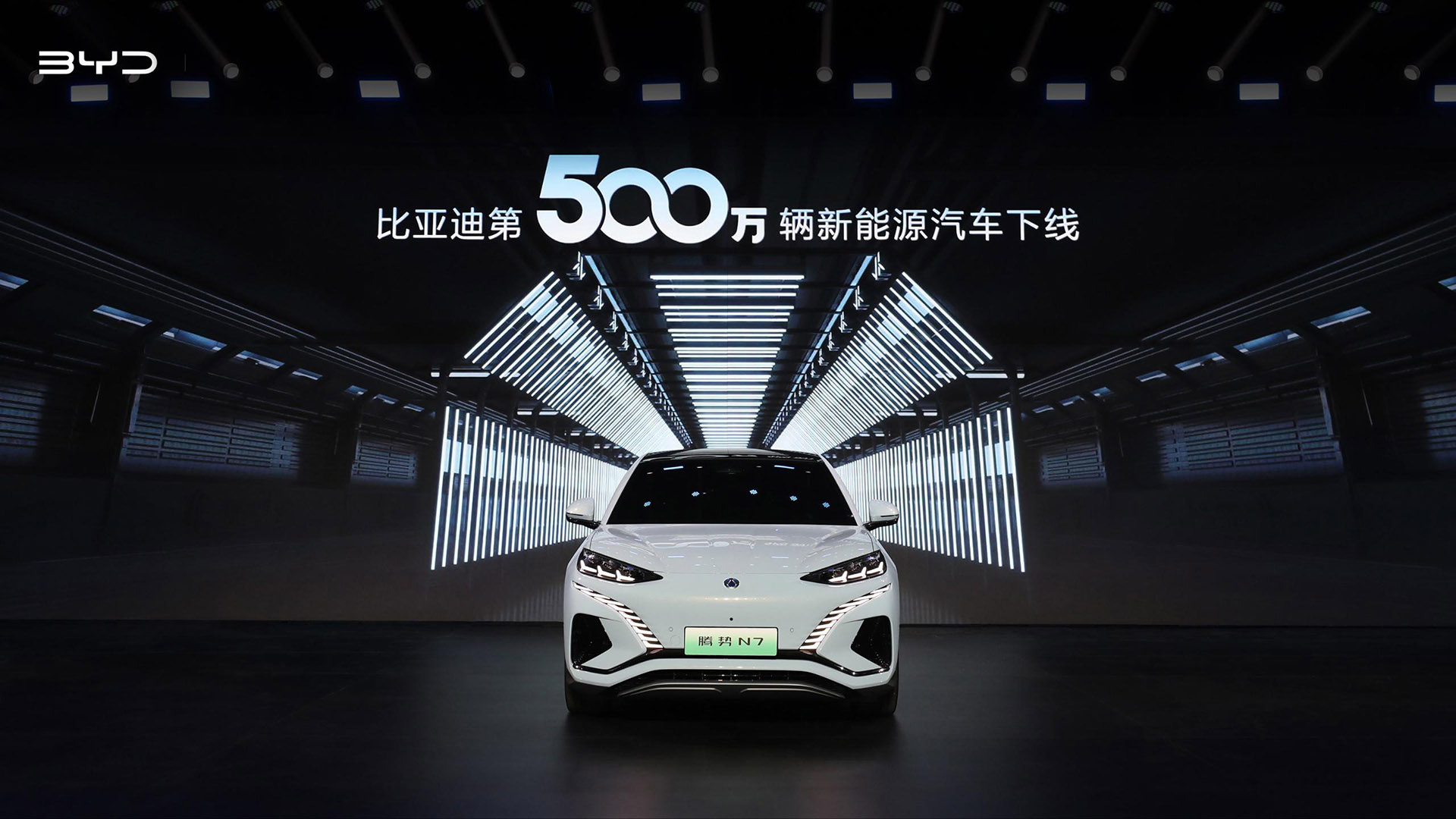 The five millionth vehicle produced by BYD is a Denza N7, a luxury car from BYD's subsidiary brand created in a joint venture with Mercedes-Benz.